Shopping lists. Laundry. Christmas cards. Bills. Cookie Exchanges. Final Exams. Christmas Caroling. Picking up kids from college. Secret Santas. Mop the floor. Black Friday specials. Doctor's appointments. Women's Christmas Tea. Soup kitchen. Nativity programs. Homework. School programs.
But where does Jesus fit into our holiday rhythm?
Our December calendars are jam-packed with traditions and festivities, squeezed into already too full schedules. Survival requires finding an extra five hours a week to keep up with the commitments, and in the process maintain our sanity and sweetness. I don't know about you, but I'm not that good! I can't stop the clock!
When the schedule leaves no time to breathe or reflect, I become simply irritable. That, my friends, is not how I want to experience this holiday season. So, I'm going to do what I did last year this time, put my eyes on the Lord. I'm going to focus on hearing Him, seeking Him, finding Him, and needing Him more than ever before.
Without our manger-child, there would be no Christmas.
I can think of no better time to treasure the gifts we can never buy, 12 eternal gifts.
 Let's Treasure These Gifts Together
You can download the 12 Eternal Gifts for free and read it when it is best for you!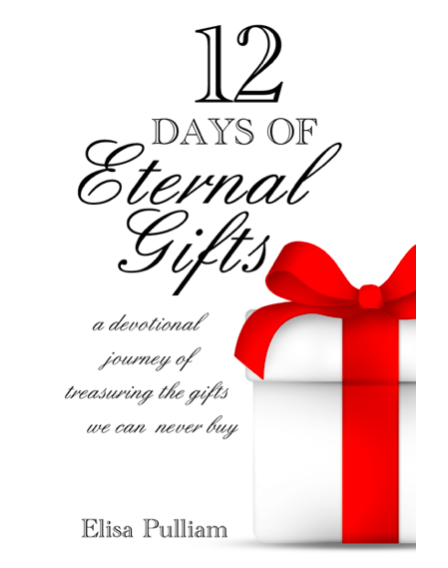 The 12 eternal gifts were penned in a time of prayer, when the Lord pried open the eyes of my heart to see the many ways I've shut Him out, and with the gentle hand of a loving Father urged me to live with His presence dwelling full with in my soul. These words hang on my bathroom mirror, reminding me each day to Let Him In.
click the thumbnail image if you'd like to print an 8.5 x 11 size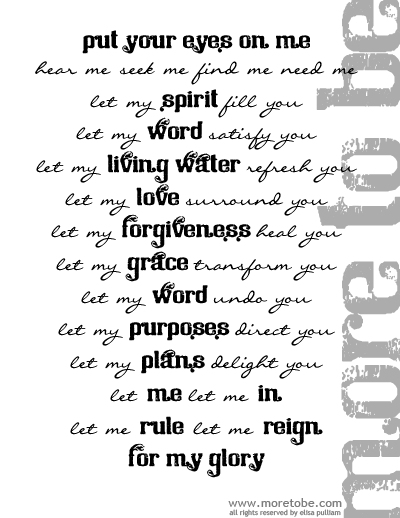 [mc4wp_form]
The following two tabs change content below.