Life Coaching is a tool that can be turned in many directions. It can help you get unstuck, gain moment, develop focus, and improve relationships through a thoughtful process of asking questions and seeking the Lord for His answers.
Moms, would you like to gain some perspective and communication skill to bring to your relationship with your tweens or teenage children?
Mentors, would you like to talk through the ideas, hopes, and techniques you can implement for healthy mentoring relationships?
Leaders, wouldn't it be wonderful to be able to effectively motivate a group of women to impact the next generation?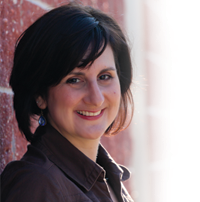 I am not only a certified and trained Life Breakthrough Coach, passionate about helping women, but I am also a mom, mentor, and leader who has implemented life coaching techniques personally. 
Our family dynamics dramatically changed when I began using coaching principles in my parenting!
As a ministry leader, I discovered effective ways of communicating with my team and a sensitivity to how my core values play into my goals. Overall, leading this ministry has been the best experience of its kind, thanks to the coaching perspective.
And as a mentor, I've been able to apply SMART goal techniques and boundary living to experience a full blessing of engage in Titus 2 living.
I'd love to come alongside you as your life coach for this season in your life. I'll meet you right where you are, seek the Lord with you for His purposes, and encourage you to joining with Him in the work He is already accomplishing in your life as we discover together the vision for where He'd like to take you.
To learn more about life coaching benefits, click here.
To learn about our special life coaching services, click here.
If you would like to set up a free life coaching consultation to discuss your possibilities, please email elisa at moretobe dot com.
*The special package price requires that you subscribe to More to Be.
For more information about these special package options,
please email lisa @ moretobe (.) com.