Maybe you've already figured this out: Conflict is a part of life!
No matter how hard we try to avoid it, no matter how nice or kind or self-controlled we attempt to be, we will experience conflict as bump up against opinions, emotions, words, and actions of everyone we interact with (Romans 12:3-7, Romans 12:18, Hebrews 12:14).
While we can avoid conflict, we can learn about what to do in the midst of it and how to resolve it.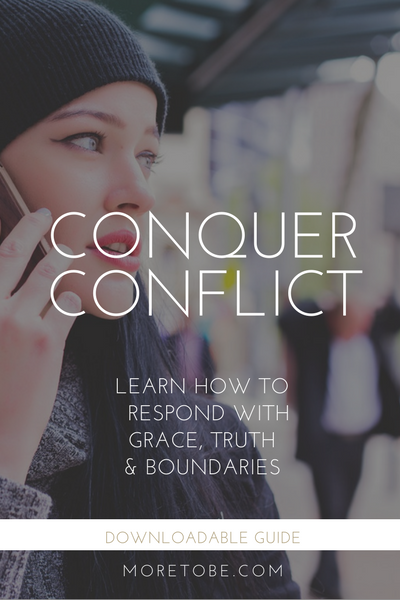 A relationship impacted by conflict needs to be rebuilt slowly and intentionally, as we strive for peace, seek God's truth, and walk with a grace-filled response. Rebuilding a relationship affected by conflict requires boundaries, too. This is sometimes the hardest part!
The Conquering Conflicts resource considers what causes conflict and how to work through it with healthy boundaries. The "House Illustration" provides a framework that is easy to understand and relevant for all ages.
To get access to this resource, click here.