Join me over at The Better Mom for some simple and practical ways for moms of tweens and teens to meet their former play-date needs. Here's a sneak peak at a bit of what you'll find, along with reminiscing about the days gone by…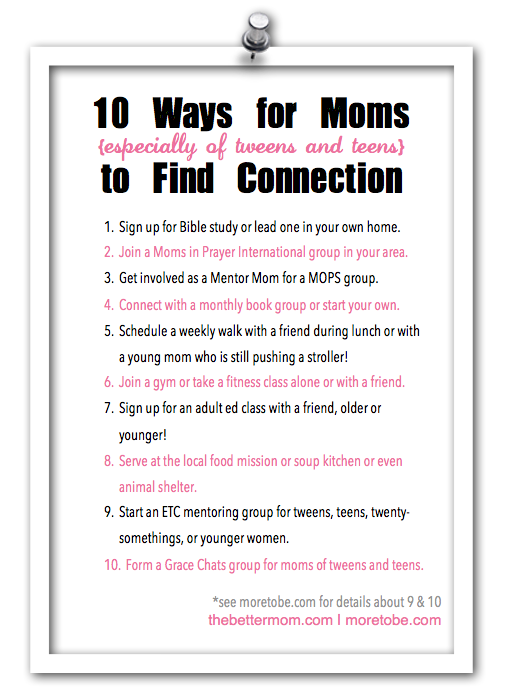 If you'd like to know more about starting an ETC Mentoring Group click here.
If you'd like to start a Grace Chats group, click here.
Pick up a copy of Impact My Life to learn how to mentor your own children.

And join in the FREE M2B Mentoring Training & Study
kicking off January 7th here at More to Be.
There will certainly be community amongst the dozens
who've already signed up and joined the closed Facebook group.
Would love to have you join us, too!