We've all been rocked by the news of the shooting in Connecticut.
Our responses range from anger to despair.  Numbness. Weeping. Exasperation.
Is there a "right" reaction?
Is there a certain way we ought to process this horrific news?
Is there a some action we should take to protect ourselves and our loved ones?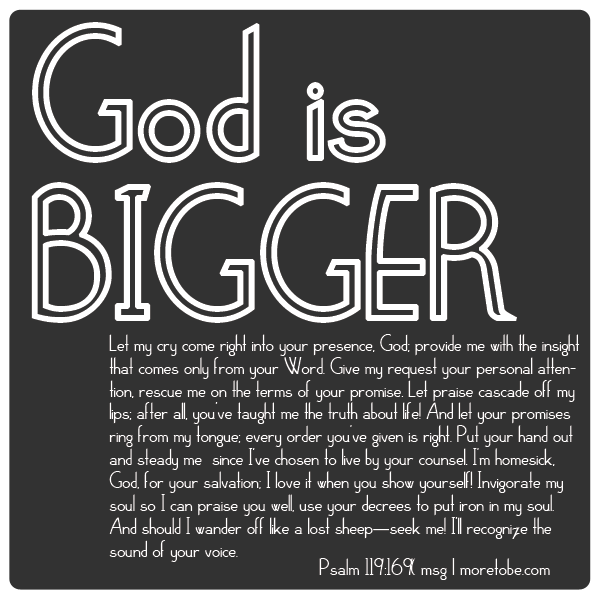 How do you weed through the swarm of advice offered by experts and non-experts in the face of this trial?
Carefully. Thoughtfully. And with much discernment. The fact is that each one of us processes information differently. For a visual learner, the images on the TV or Internet will simply be too much to bear and cause an unnecessary emotional imprint in their mind. For an oral processor, she will need the time to talk about it situation and work out her understanding and faith. She doesn't need a lecture or someone to tell her what to think, but will do better with a listening ear and thoughtful questions to help her draw healthy conclusions.  And for that introverted thinker, she will simply need space and time to put the pieces together.  Her silence isn't always indication of denial or disassociation, but rather carving out the space to process.
I think the greatest risk in the face of a trauma — however close to home or far from our own reality — is grabbing onto a processing method and forcing it upon one another. While we each need to go through the stages of grief, how that looks will be unique to our personality and spiritual and emotional maturity.
As I look at this event and navigate through my own emotions, I am certain that God is bigger than this.
He is still on His throne. He is sovereign over all. And He grieves the loss of his precious children and the despair in the life of one whose heart was turned from God. But my response is a reflection of my faith journey. Nineteen years ago, when I met the Lord as my Savior, I would have been violently angry at God for allowing this to happen. While I choose to love Jesus, I simple didn't get God.  Ten years ago, as the mother of a three year old and one year old, I would have called my husband frantically and screamed, "Why God!?!"  Even two years ago, I would have panicked, whizzing off to my twin's school to bring them home, living in fear of sending them off the next day.
My responses have changed over time because of the work of God in my life, in and through the trials, and seeing His faithfulness prevail.
When the news broke, I went numb. Then I cried. I felt ill to my stomach for the parents who have to identify their children. I ached for those children and adults imprinted by this trauma, deeply concerned for their future and how they will process all of this.  But as the day came to a close and the news filled in the blanks, I realized that my response was what I hoped it would one day be in the face of devastation…
I didn't doubt God's sovereignty.
I found peace in the arms of God. I didn't get mad at Him, but I turned to him. I didn't fear my future or that of my children. I know God will provide in times of crisis, and especially when the outcome is not what I want.  I don't have to imagine the hard or what I will do.  But I can trust that God will walk with me through the valley of the shadow of death, if that reality marks my future.  I also didn't feel I had to put myself into someone else's story, so that I could feel their pain in order to know how to respond, but that I could intercede on their behalf in prayer, knowing that God will provide for all of their needs.
God is Bigger Than This
While we wait to see how God will work and respond, we can meet one another as we are — accepting that we will handle this differently.  We can make the decision now to listen thoughtfully and pray purposefully, as each one processes and heals in their own time and way, allowing God to do His sanctifying, transforming work, in His timing.
If you are struggling today, know that we are praying for you. We encourage you to seek God personally and also reach out to the mature Christians in your community for encouragement.  If this devastation triggers a wound in your heart, we encourage you to turn to a Christian counselor or pastor to help you navigate through your emotions. Getting help is a brave step, and we encourage you to leap in that direction!