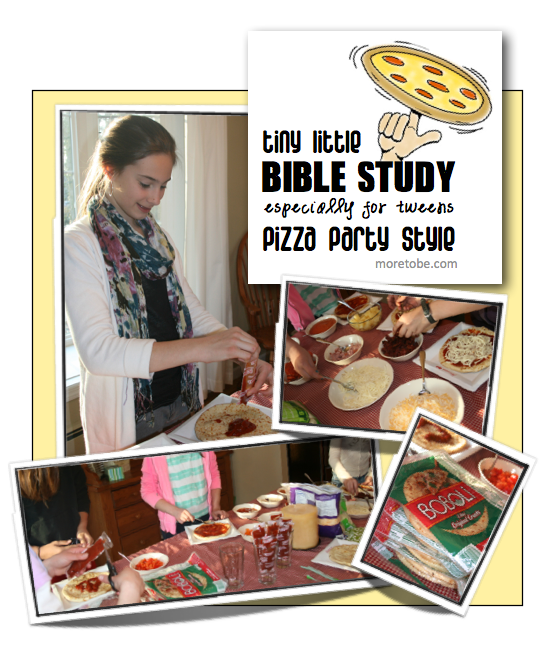 If you're a mom of a tween girl, then you know first hand how desperately your precious daughter longs to feel needed and accepted.  She craves affirmation of who she is and who she is becoming, but her need to hear it from her peers is beginning to take priority over listening to you.
By choosing to host a "Tiny Little Bible Study:  Pizza Party Style," you can address these needs within your daughter in three amazing ways:
You'll be giving your daughter your time and focus.
You'll be training her as a leader with a heart for service and hospitality.
You'll be providing an opportunity for her to connect with her peers, while also positioning yourself to influence her friends.
Doesn't this sound like it would be worth your time!
Trust me. It is a blast! So go ahead and download the free guide and resource below!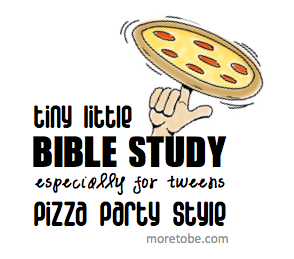 Click the "add to cart" button to make your purchase via PayPal and get access to links to download this resource.
[purchase_link id="17066″ text="Add to Cart" style="button" color="dark-gray"]