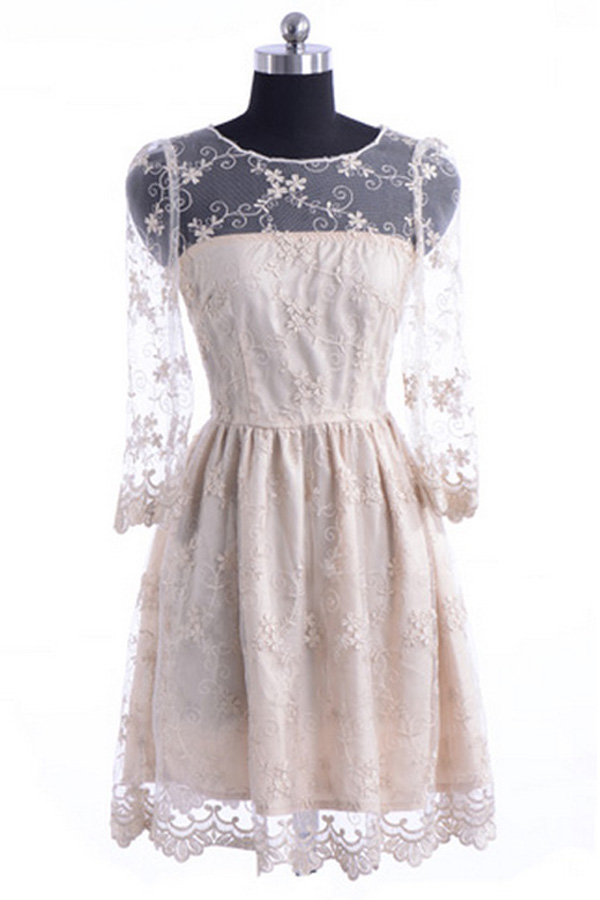 A while back, I found myself roaming the streets of Beverly Hills, window shopping before an appointment. As I strolled down Melrose, my eyes were drawn to this gorgeous, intricately tailored, lace gown. It was way out of my price range, but I understood why. The dress wasn't just fabric.
It was a delicately designed masterpiece.
As young women, we gaze upon these fashions with such wonder. These incredible styles seem so out of reach to us. But where did they all begin? They didn't start out as a work of art. They were simply fabric: ordinary, typical, usual fabrics that needed a lot of work in order to become something truly valuable.
Do you ever feel like a cheap fabric…a work in progress?
Tearing at the seams, perhaps carrying a few stains or holes as you continue your journey?
I used to feel worthless. I grew up thinking that my flaws, my past, and my mistakes would eternally and inevitably hinder me from becoming a woman of any kind of worth.
The amazing thing is that we have a creator who is crying out for each of us, just dying for the opportunity to mend, fix, and add a few more details to our spiritual fabric.
God is the most incredible designer of all. The same God who placed the stars in the sky and the intricate details on a butterfly created you. He has a beautiful plan and unique purpose for your life.
How many unfinished projects do you currently have lying around your home?
I tend to always have another DIY craft that I don't follow through with. The amazing truth is that we don't have a God who throws in the towel half way through working on us.
You are not damaged goods.
You are not an unfinished project.
God is not done designing your beautiful life.
My challenge for you is to believe in who God says you are.
Believe that you are marvelously made (Psalm 139:14). As you use that creative eye when it comes to fashion, design, and all aspects of life, use it on yourself, too. Believe in your God-given potential even when you are unable to see the finished product. After all, a caterpillar has to wait before becoming a butterfly.