It's that time of year again where we get to think creatively about how to bless our girls with gifts that have meaning and purpose. We hope these gift suggestions give you some practical and affordable options that make gift giving especially fun this year.
Stitch Fix Gift Certificate
Stitch Fix is a shopping experience like none other. For only $25, Stitch Fix will send you a box filled with clothing and accessories especially pick out according to your profile. If you choose what you want to keep and send back the rest. The fee is applied to your order total and you only pay for what you keep.
Cents of Style
Want to know what is most often missing from my closet?  My scarves!  That's because my girls grab them while I'm still asleep, and one of their favorites is my Chevron scarf from Cents of Style!  These are lightweight and not too bulky, so they are perfect for a petite girl, too!
Armed with Truth
Well tattoos may not be your thing, but how about a temporary one that proclaims Scripture?  Armed with Truth offers Scripture themed packs of temporary tattoos, perfect for using on your forearm or even the top of a foot. How neat is that! Great for Scripture memory, too!
Temporary Scripture Tattoo Packs with 10% off by entering MTBgift at checkout
Dayspring Delights
Dayspring offers the most beautiful and meaningful collection of gifts, with a surprising number perfect for tween, teen, and 20s girls.  Consider all these options for your girls…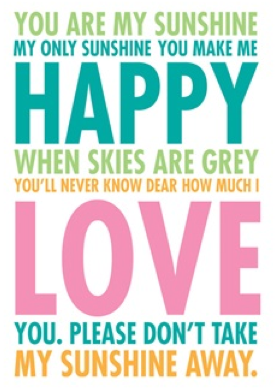 You Are My Sunshine Vinyl Wall Cling
I Can Do All Things Tablet Vinyl Cling
DownEast Basic
DownEast Basic offers modest and trendy clothing at affordable prices.
Grab a Gift Certificate or a Clothing Item for Your Girl
More to  Be at Zazzle
How about encouraging the girl on your list to live brave with courageous faith?
World Vision
Give a gift in you girl's honor to World Vision and present her with this beautiful handmade Thai bracelet.
A Thai Bracelet from World Vision
***
Do you have a great gift idea you'd like to be featured here?
Email more(at)moretobe(.)com with your suggestion.
Please note, there are affiliate links included, which means your purchases support the ministry of More to Be.