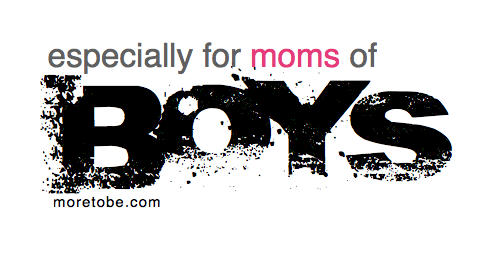 I had to write this to encourage those of you who are in what I call "the war zone."  The battle for our kids is real. And the battle for our sons is raging every day. What they see on TV, hear at school and witness on the playground, school bus or at the mall all bombard them with messages that are contrary to what the word of God says.
My oldest son was no different. He grew up in a Christian home, went to a Christian elementary school and sat in church every Sunday. Notice I did not say worshipped in church every Sunday. Because that would not be true. Most Sundays through his teen years he sat there, resenting the fact that he had to be there. At one point, he even drew up a contract stating that if he went to church three Sundays and did another number of things he could miss one Sunday every month. My husband and I refused to sign, holding fast to the rule that if he lived in our home, he would have to go to church with us as a family.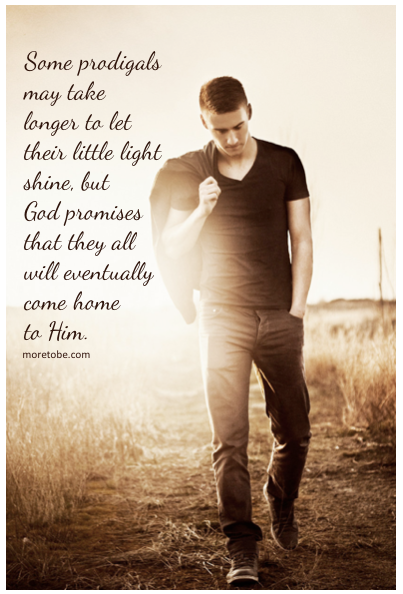 The world was telling him that our values and beliefs were "old fashioned" and strange.
He rebelled against what we believed.
In his later teenage years, he said he didn't know if he even believed what we believed. At one point, he told us he did not like to bring friends to our home because we had "religious" things all over our house. I had magnets on the refrigerator celebrating God's goodness and His Word. I had little plaques in the kitchen with Scriptures on them and we had other pictures and prints around our home, including a tapestry in our den that reads, "As for me and my house, we will serve the Lord."  I took down the magnets and the plaques but we left the tapestry. At the time, I told my husband that I did not have to wear my faith on my clothing or advertise it in our home; I wanted it to be evident in our lives. His friends started coming over and our home became the one that they hung out at. These boys are now "our boys" and we pray for them and they come visit us when they are home and text and call us when they are not.
This past week my father-in-law passed away. My oldest son came home for his grandfather's funeral. At the wake, a very dear friend of ours who was instrumental in leading my father-in-law to the Lord, came to pay her respects to our family. When she entered the funeral parlor she was greeted warmly by my oldest son. With tears in his eyes he said to her, "I know that you and your family were an important part of leading my grandpa to the Lord and I can't tell you how much that means to me." When she later shared with me what my son said, my heart soared. He knows the truth and he believes.
Moms, take heart and take God's word to heart. His word tells us, "When you train up a child in the way he should go, when he is old, he will not depart from it."