Real Question:
What do you do if you are afraid to love someone because of being hurt in the past?
A Twenty-Something's Perspective . . . Courtney's answer:
To be honest, this is something I am currently working through. I believe that it is a process. Trust is earned and it takes time to watch it grow and flourish in the context of a healthy relationship. I often remember the following quote and feel encouraged to keep loving and keep embracing the process:
I have found the paradox, that if you love until it hurts, there can be no more hurt, only more love. – Mother Teresa
While I have been hurt by people in the past, I am choosing to love and allow my heart to receive love. Love, after all, is a choice. To love and be loved is a risk, but it is a risk worth taking and equally worth the giving.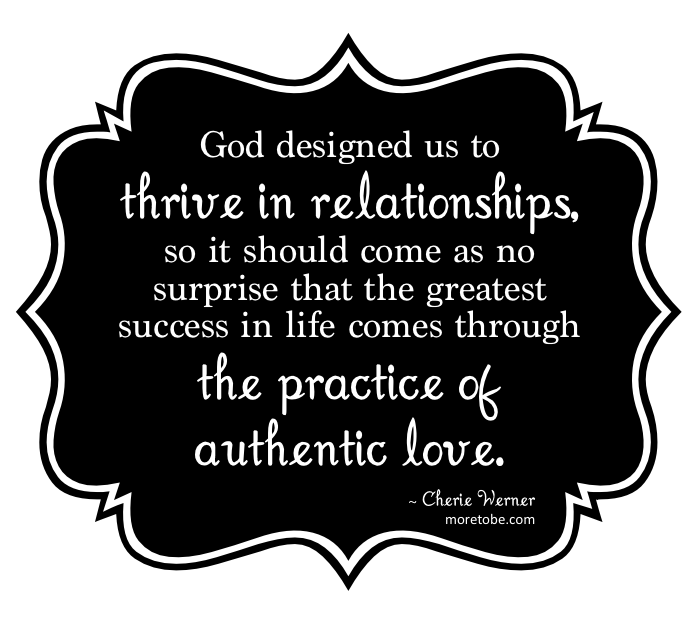 A Mom's Perspective . . .  Cherie's answer:
Only recently, probably within the last decade, have I truly understood what love is. This enlightenment has radically changed my relationships.
Love is often confused with infatuation – that elated, "high" feeling we get when we "fall in love." This kind of "love" is something that typically doesn't last very long, resulting in broken relationships, hearts, and trust.
[Tweet "If God is love, as seen in 1 John 4:8, then we must abide in Him to love others well."]
If the greatest commandment is to love God and others as yourself, then seek to ask yourself, "Is this how I would want to be loved?"
Matthew 22:36-39 says,
Teacher, which is the great commandment in the Law? And he said to him, You shall love the Lord your God with all your heart and with all your soul and with all your mind. This is the great and first commandment. And a second is like it: You shall love your neighbor as yourself.
God designed us to thrive in relationships, so it should come as no surprise that the greatest success in life comes through the practice of authentic love.
For me this is an action on my part to extend kindness, forgiveness, patience, humility, generosity, honesty, acceptance, and comfort to others. 1 Corinthians 13:1-13 describes what love is and is not. We see it's not jealous, boastful, arrogant, rude, selfish, or angry. True love never fails.
Only God perfectly loves us this way, but it should be the way we strive to love each other and God.
Jesus was hurt by others and even endured the ultimate rejection and pain on the cross for us, expressing His love.
John 13:34 says,
A new commandment I give to you, that you love one another: just as I have loved you, you also are to love one another.
When others hurt us, we are responsible for how we choose to respond. Will we forgive? Extend kindness? Not become angry? Will we love others as Christ loved us?
Let love win and not fear.
Have you ever struggled to overcome hurt from past relationships?
What has helped you be able to love again?
 [email_this_button]
. . . About our Mother-Daughter Writing Duo, Cherie & Courtney
Cherie Werner is a mother to three daughters ages 25, 23, and 13. She is passionate about spiritual growth, husband and her family. She loves to learn, and believes that the key to true success in relationships is loving others authentically. Cherie is keen on encouraging women in their roles as wives and mothers. It is her desire to help women become aware of the legacy that they want to leave behind. Writing and speaking is a way for her to share what she has learned along the journey. Visit Cherie at http://thewerners.org.
Courtney Werner graduated with a major in psychology. She is a self-taught artist from San Diego and is constantly looking for new creative outlets. In addition to painting, she also dabbles with interior design, composing music and writing. Visit Courtney at http://courtneywerner.wordpress.com.