Real Question:
Lately, after a big situation happened in my life, I've just been so bitter. I have been praying about it and talking with the people I trust, but it is just really hard. What can I do?
Real Answer:
Courtney Werner says:
Sometimes, hard things happen in life. You are unable to control what happens, but you can decide how you will respond to it.
I believe that God works out everything together for good. This truth keeps me feeling peaceful when my circumstances are rough, because it reminds me that God really cares for me and is deeply involved in my life.
When I remember His love for me, it becomes easier to forgive people who have hurt me and release them from my expectations.
The thing is, forgiveness is a choice. Talking to God about how you have been hurt is really helpful. I encourage you to make some time to ask Him how He views the situation and, whenever the sting of the situation comes to mind, bless the people involved and release them from your bitterness.
While forgiveness is a choice, sometimes it takes time for your heart to heal. Know that this is okay and be kind to yourself. Allow yourself time to heal and fill your mind with the truth.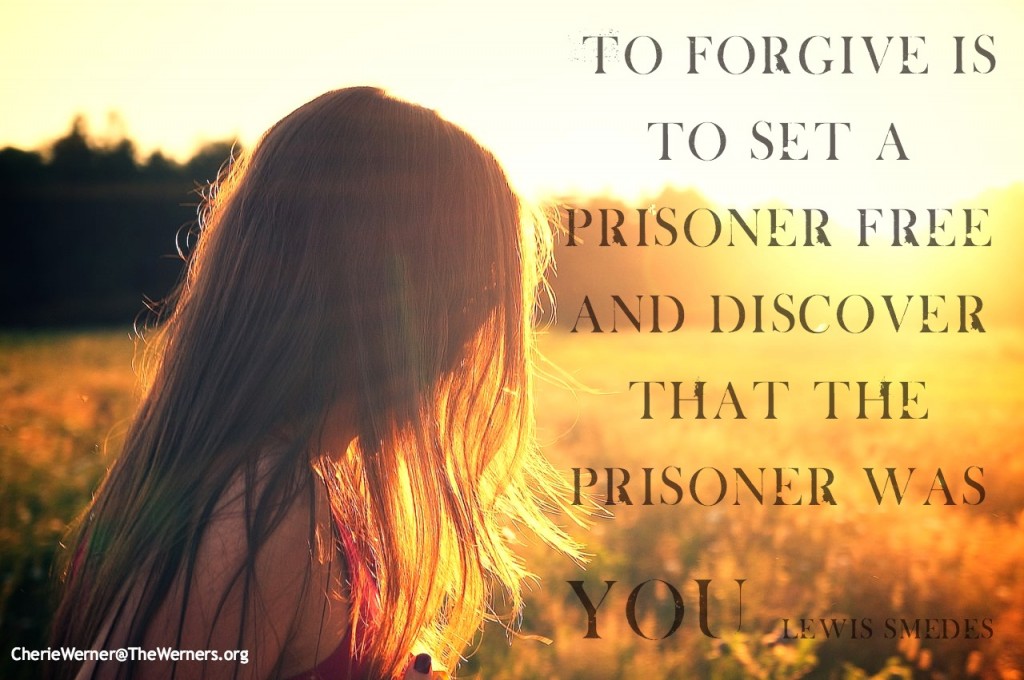 Cherie Werner (mom) says:
I am so sorry you have experienced a difficult situation. Bitterness unchecked in our lives often makes us resentful, cynical, cold, relentless, and unpleasant to be around. Certainly that is not how you would desire to be known, hence you are seeking truth.
Taylor Swift recently responded to a young gal being bullied by saying,
This isn't a high school thing or an age thing. It's a people thing, a life thing. It doesn't stop; it doesn't end or change. People cut other people down for entertainment, just because, amusement, out of jealousy, because of something broken inside them, or for no reason at all.
While this may be true, how are we to respond? Our response indicates the depth of our faith.
Bitterness is an intense hostility towards others and poison to our soul. God's word tells us clearly what to do, "get rid of all bitterness, rage and anger, brawling and slander, along with every form of malice." It then goes on to tell us how to deal with such bitterness and its fruits by being "kind and compassionate to one another, forgiving each other, just as in Christ God forgave you" (Ephesians 4:31-32).
Acknowledging you are bitter, which you have done, is the first step. Next, confess that to God and ask Him for the right perspective. Ask yourself, "How have I wounded others?" (my parents, friends, etc.), then consider how much you have been forgiven by God.
When Christ was being mocked upon the cross, He didn't respond with anger and bitterness. He called out to His Father, "Father, forgive them; for they know not what they do" (Luke 23:34). When we forgive those who have hurt us, we are acting like our Savior. If we want to be Christ-like we must follow His example and commands.
The quote has been a great reminder for me:
To forgive is to set a prisoner free and discover that prisoner was you.
~Lewis Medes
Blessings,
Cherie & Courtney
For more on this topic, download the FREE 10 Steps Toward Forgiveness resource.
{linking up here}