How many times do you catch yourself looking across a room at someone else, longing for what they appear to have? We compare ourselves to a perception of reality, whether it's a desire to be thin-boned instead of big-boned, a fashionista instead of fashion disaster, poised and articulate instead of stumbling through our words. We want those well behaved children instead of the ones climbing up the walls behind us. We'd like their square-footage, perfect for hosting fab parties, instead of the coziness of our own humble abode.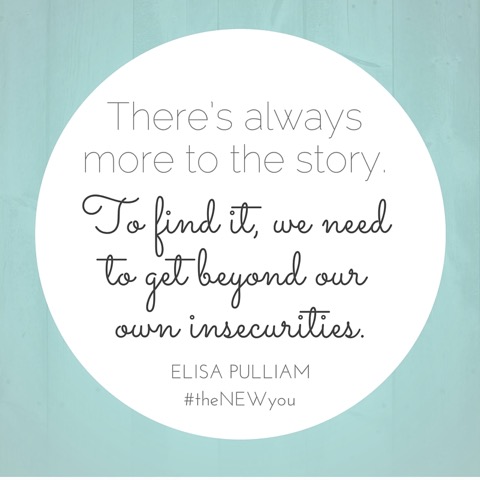 But what if we stopped to think about what else goes along with their "appearances."
Maybe there's a broken heart tucked under that frail skeleton or a health crisis wrapped in designer clothes. Maybe those well behaved kiddos are God's mercy, because the rest of her life is in chaos. Maybe that lovely, palatial house is evidence of a husband who is hardly ever at the dinner table.
[Tweet "Enter There's always more to the story — but to find it, we need to get beyond our own insecurities."]
Being the new girl in town has made this habit of comparison even more pronounced as I seek to find my place in my neighborhood and church, the kiddo's school and even in the local hair salon (boy, could I tell you stories about the hair salons around these parts). Oh yes, my insecurities threaten to overtake all the years of heart-work God has accomplished in me as I default to the "old me" habit of measuring my worth and my life against what I perceive.
. . .  Come on over to Jennifer Duke Lee's place to read the rest of this story
about how God is still inviting me to embrace the new me and get beyond my insecurities . . .