We are blessed to have Dolly Lee share with us the steps she's taken to connect with God. Dolly believes in the power of God's love to transform a person from the inside out.  She writes about the healing and restorative journey God took her on in her book 7 Days of Soul Care: A Guide to Letting God Do the Extraordinary with Your Ordinary. You can connect with her at her blog Soul Stops, where she invites readers to stop and connect with God. A lifelong Californian, Dolly attends Fuller Seminary. (And her dog is the extrovert of the family!)
***
You're busy. You work at a job or at home, or a mix of both. You're a parent.
You're also a caregiver for a loved one; you're an unsung hero.
Or maybe you struggle with chronic pain.
Whatever your situation, here are ten simple ways to connect with God.
Talk to God as you go about your day. No need to be fancy. Just honest.Brother Lawrence in his classic book, The Practice of the Presence of God, talked to God daily and after decades, he said he felt as close to God while he washed dishes as when he prayed. (A goal to aspire to in my walk with God.)
 Go outside. Walk and talk. Or you can be quiet and observe: what do you see? Hear? Smell? Touch? If you can't go outside, find a book or a website with photos of nature (trees, sky, meadows, flowers, birds etc.) you can enjoy.
 Sit and close your eyes. Take a deep breath and slowly exhale. Repeat a few times.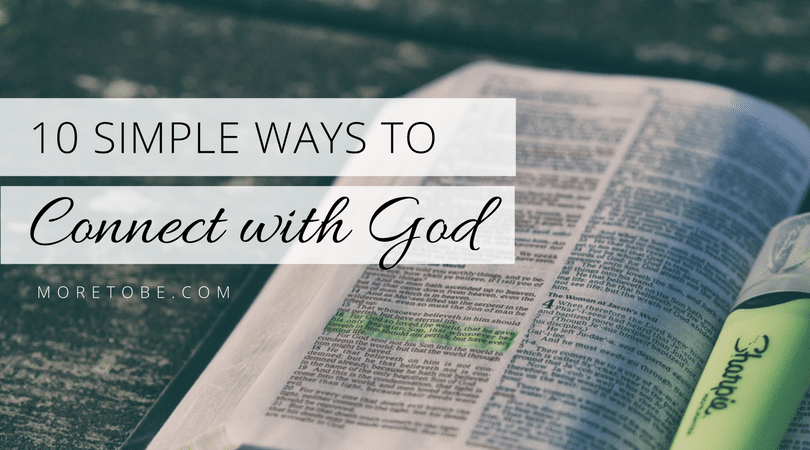 After a few cleansing breaths, quiet yourself and tell God, "I am here. Listening." For at least two minutes.Don't worry if you don't have a palpable sense of God right away or every time. Like in any relationship, our sense of God may ebb and flow. But God promises to never abandon us (see Hebrews 13:5).
Ask a friend how he or she is doing. And listen. Don't give advice unless it is solicited.
Listen to music. Worship music always helps me to focus on God and his character.
Read Scripture out loud several times. Follow King David's example and talk to your soul (for example, Psalm 103).
Thank God for an aspect of His being, such as being a God of compassion and of justice. Thank God for ________ [fill in the blank, for example, being able to breathe, food, friends].
See a need. Meet it. Open a door for someone whose hands are full. Say "hi" and smile at a grocery clerk or coworker. Donate your time and/or money to make the world a more loving place.
Do something that honors how God created you and makes you feel alive. Hike? Read? Garden? Paint? Innovate? Encourage another? Bake?
Which of these ten simple options resonates with you?
We'd love to hear from you and any other ways you might have for connecting with God!