Have you struggled with feeling like you're not good enough? Maybe that you'll always be the one that doesn't quite fit in? Can you think back to when that feeling first became a thought that ultimately shaped a core belief about yourself? Was it critical word spoken by a parent or coach or someone you looked up to? Or maybe it was a result of being the last one picked for the team in gym class . . . for the umpteenth time?
While there are so many reasons why you might feel like you're not good enough, there are a hundred more reasons why your daughter may be struggling with those emotions today.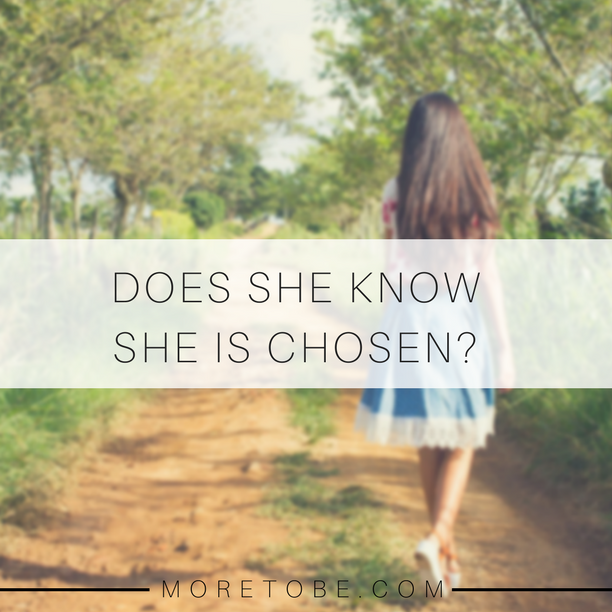 Why so much more? Because as soon as your daughter has access to social media, she begins the arduous journey of carrying in her soul this thing called "feedback" and "likes" and "followers" and the power of the mighty SnapChat "streak."
When we were her age, we boarded the bus home and left our peer influences behind. We had a break — a detox time to breathe and not worry about our worth. To not think about being judged. To not fret about our appearance. To not worry about our friend count. To not think about the possibility of being left out. And yet, didn't we struggle with our identity and sense of worth?
Join me at FaithMomz to continue reading and discover how to help you daughter know that she is already chosen.