What should you do when you are so far behind that catching up seems impossible?
How can you get your life back in balance when time won't stop and you can't squeeze another second out of the day?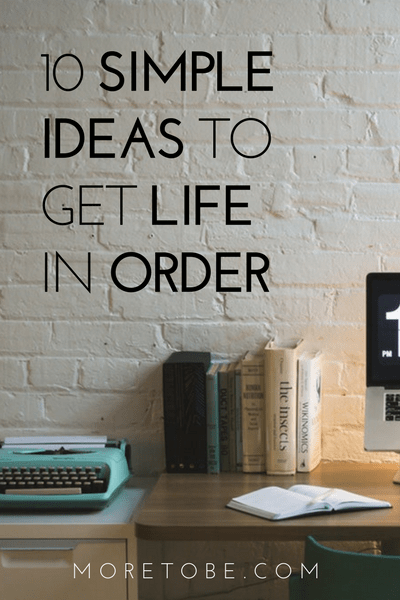 These 10 simple steps may give you just the perspective you need to get life in order again:
1. Don't Sacrifice Time with the Lord
No matter how crazy your days are, take 10 minutes to read Scripture, be inspired by a devotional thought, and lay your needs before the Lord.
2.  Pray
God is the one capable of carrying your burdens and lifting the load off your shoulders. Before figuring out what to do first, give it all back to the Lord, asking Him to show you His work that you may join Him in doing.
3.  Make a Master List
Grab that pad and start writing down every task, chore, dream, or desire that comes into your head.
4.  Prioritize your Master List
Take your master list and group the items into three priority categories:  Must Do This Week (needs to happen within the week), Schedule for Next Week (needs to happen, but not this week), Put in the Idea File (good ideas but not restricted by time or expectations of others).
5. Schedule Tasks
After categorizing your master list, schedule your Must Do Today items and Schedule for Next Week items, either right on your calendar or by making a new list ordered by date for each item.
6. File Away Good Ideas for Another Time
If you don't already do this, grab a notebook or folder to keep track of your good ideas for later on. There is no need to burden your life right now with trying to remember every good idea, so jot down your ideas and file them away to look at a later time.
7. Delegate or Ditch
When you are so far behind, it will likely be impossible to catch up by yourself. Ask your family for extra help with the chores and other non-personal responsibilities. Also, consider ditching your normal routines and even expectations (especially in terms of chores) until you can get back on schedule.
8. Say No
When your life feels out of order, whether it is because you've just come back from a vacation or you're struggling through a crisis time, you have permission to say no to opportunities and extra responsibilities.  Don't be afraid to respond to requests from others with a, "No, I can't right now. But please ask me again later."
9. Put an "Out of Office" Reply on Your Email
Are you the type that feels guilty for not responding to an email? Put a temporary but automatic reply on your email. Feel free to say, "Thank you for your email. I'll be in touch with you within three business days. If this is an emergency, please send me a text message or reach me by phone."  Of course, you can check your email, but now the pressure to reply is off until you have caught up on your inbox.
10.  Don't Forsake the 4Fs
This is the hardest for task-oriented folks, but it is so important not to give up the 4Fs:  fun, friendship, family time, and fellowship.  Your task list is important, but don't forsake making time for the people God has put into your life and much-needed rest. Yes, scale back on commitments, but be sure there is some measure of laughter and rest built into your day.
If you really want to kick chaos to the curb and get balance back into your schedule, then pursuing a few life coaching sessions might be the best next step.
 Feel free to use the Contact Form to set up your free consultation.

This post was originally published at elisapulliam.com.