I will learn to sit quietly to hear from God. 
Verse
Psalm 46:10  (NLT)
"Be still, and know that I am God!
    I will be honored by every nation.
    I will be honored throughout the world."
Psalm 62:1 (NIV)
Truly my soul finds rest in God;
    my salvation comes from him.
John 10:27 (NIV)
My sheep listen to my voice; I know them, and they follow me.
Thank you, Father, for being a God of rest. Thank you for being a God who sees us and wants to be seen by us. Oh Lord, this is so counter cultural! 
God, you invite us to be still. To find our rest in you. To find security in our salvation. To be attentive to your voice. To be known by you and know you. Yet how often we feel rushed, overlooked, and frazzled.
Please Lord, forgive us for living in a way you didn't design and for making chaos our norm.
Forgive us for neglecting time with you. Please lead us in obedience to your Word.
Make us attentive to your voice, God, and eliminate from our lives all that distracts us from living according to your design.
In the Strong Name of Jesus, Amen.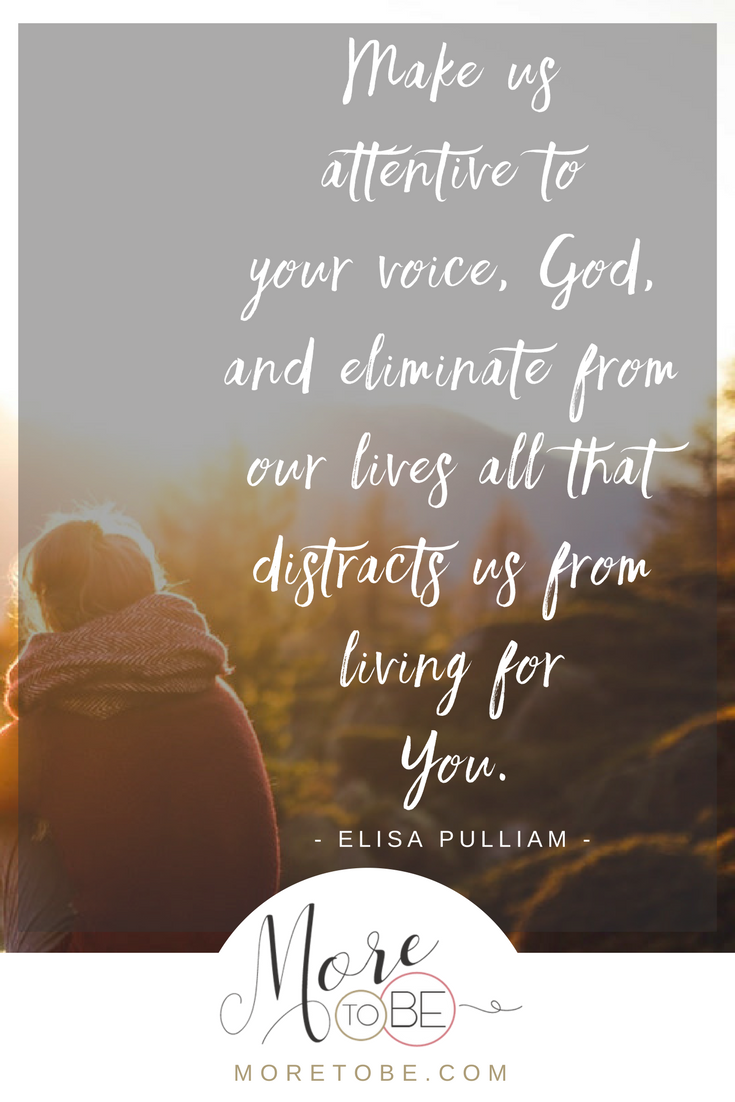 How would you describe the state of your life right now? Are you embracing margin space? Finding time to sit with the Lord and hear His voice? Or are you in total chaos? Hurried? Distracted? Behind? Overwhelmed?
Do you feel like you just need to make it to ___________? Is that date on the calendar a finish line of a looming deadline? The changing of seasons? What do you think life has for you when you finally make it to that point?
I happen to be breathing deeply in the grace and mercy of God once again. But all that transpired before getting to this point could be described as total chaos, as I was striving to meet a deadline while also taking on a project I was convinced the Lord had for me. All along, I wondered could chaos could be the result of obedience to the Spirit's leading, especially since what I was working towards didn't end up how I expected.
From this vantage point, it looks like I took a detour rather than ending up at the destination point. Have you felt that way too?
There is, however, one blessing still unfolding. The unexpected result spurred me on into a time of soul searching and heart-deep investigating. As a result, I now have tremendous clarity and vision for not only my work but also for my personal life as well as an unexpected gift .  .  . margin space. Breathing room. Opportunities to go deeper and not just wider.
A clear and distinct "no" from God has turned into a "yes" to so much more.
More time for sitting long with the Lord. More time for fellowship with sweet friends. More time for following through on things like balancing our family budget and organizing the chaos in the basement. More time for tackling that long work to do list. More time to hear from God.
More time, that is focused time, is indeed a gift from the Lord.
A great big NO from God can actually be a blessing when it leads to stillness with the Him.
Are you in a season where God is urging you to be still and know, once again, that He is God? Is He providing a place for your soul to rest? Is He creating a stillness in your life and quietness in your thoughts so that you can more clearly hear His voice? Oh friend, that sound is so, so, so sweet — much sweet than chaos and hurry and accomplishing anything this side of heaven.
How might God be using the limits He's placed on you to create space for you know Him, rest in Him, and hear from Him?
---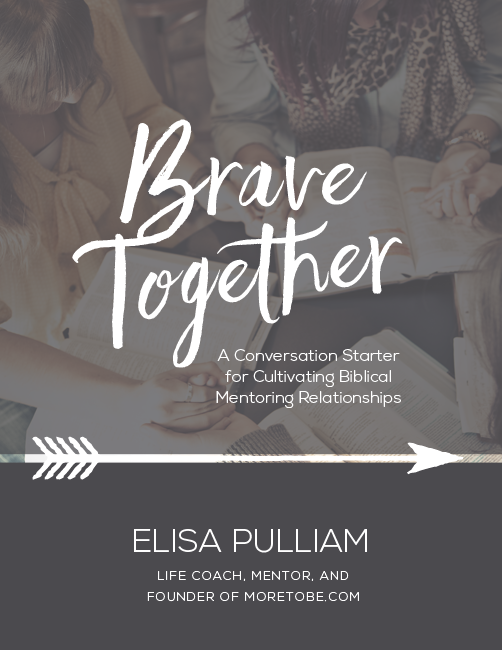 To continue this journey of living brave and inviting the next generation to join you in the journey, get a copy of Brave Together: A Conversation Starter for Cultivating Biblical Mentoring Relationships.
Available in paperback on Amazon or click the button to purchase the downloadable PDF version.
[purchase_link id="29428″ text="Add to Cart" style="button" color="dark-gray"]