Summers are challenging in my house, and I'm sure they are in many other homes, too. As a mom, my thoughts in May turn to: What do I do with the kids? How do I keep them healthy and busy without losing my mind? I make lists of goals and plans.
And at some point, I fail to live up to those plans. By the time my girls go back to school, I'm buried under a pile of guilt about lost opportunities. Can you relate?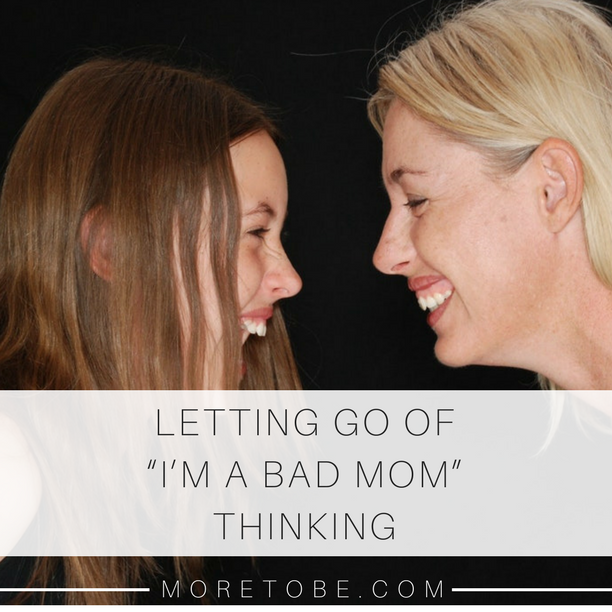 Since we have a daughter with severe autism (which also entails a severe speech and language impairment), life is often . . . complicated. For several years we had an amazing behavior and academic therapist. While she worked with us, I felt as though I had someone to share my job. Even when I failed to engage my girl or pull her aside to work on skills, at least she had another expert working with her several times a week. But then our therapist retired. It was like a giant weight descended on my shoulders, pressing me into the ground. I felt as though I carried this huge load alone.
The solution seems easy. Hire another therapist. Get more help. Trust me, we've tried. And tried. Sometimes, for many reasons, life doesn't work the way we want.
As a speech-language pathologist, I have the knowledge and skill set to work with my sweet girl. I can look back on all the training and specializing I've done over the past two decades and see how God prepared me for my daughter. I have the ability to work with her as her behavior therapist did. In fact, I maintain a small private speech therapy practice where I work with other kids.
And yet with my own child, it's different. Our relationship is different, and I fail all . . . the . . . time.
I get busy around the house . . .
My older daughter needs something and I forget what I was doing . . .
I avoid making my little one work because it's difficult . . . she refuses and I give in because emotionally I know I'm not up for the fight.
I get tired, she gets tired, something comes up. You get the idea.
And all the time this annoying voice in the back of my mind nags at me—You're a bad mom.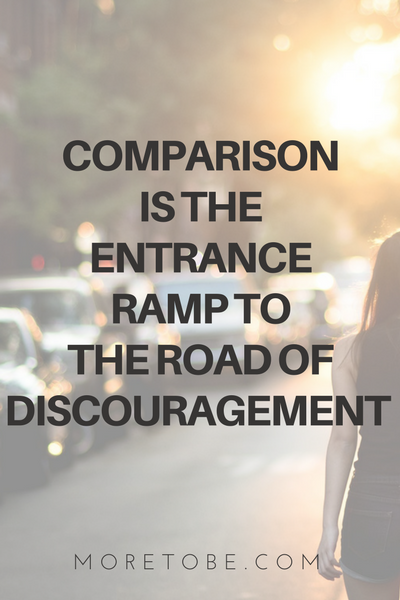 The voice gets louder when I look at Facebook or other social media and see all the healthy recipes my friends are cooking. Or how about when I see all the home organization tips and look around my own personal tornado house. Or the awesome vacations everyone seems to be taking. Don't forget the physical fitness stuff.
Then there are the articles I seem to notice just before bedtime, the ones that talk about the causes of autism. I stare at the ceiling for hours wondering if something I ate, felt, did, touched, or was exposed to caused my daughter's autism.
Believe me, my "You're a bad mom" voice gets plenty of exercise. It probably has a twelve-pack of flat and perfect abs.
When I shared my painful struggle with a wise friend the other day, she said, "Those are lies. Tell that negative voice to stop it!"
I know I'm not the only mom who struggles with these types of thoughts.
We all wrestle against lies the enemy whispers into our hearts, don't we?
My friend's caution reminded me of something my aunt always said:
[clickToTweet tweet="Discouragement is a favorite device of the devil." quote="Discouragement is a favorite device of the devil."]
That's true, isn't it? And it doesn't take much to discourage us, especially if we spend any time comparing ourselves to others. Can I get an AMEN?
[clickToTweet tweet="Comparison is the entrance ramp to the road of discouragement." quote="Comparison is the entrance ramp to the road of discouragement."]
In her Armor of God study, Priscilla Shirer says we battle the enemy's discouragement on four levels: our mind, will, emotions, and conscience.
My "I'm a bad mom" thinking brings that battle to all four of those levels. In my mind, the more I focus on negative thoughts, the more I listen to them and believe them. This brings the battle to my will. If I believe the lies that I'm a bad mom, I start to give up. This also wreaks havoc with my emotions. When I believe those lies, I am short tempered, depressed and discouraged. And then my conscience suffers and I am plagued by false guilt. It's a vicious cycle.
So what should we do to engage in this battle for the truth?
This struggle reminded me of an illustration learned when I used to ski and mountain bike. Instructors cautioned me to "pick my path." Picking your path meant to visually pick where you wanted to go. The key to not falling was to focus on the clear path. I learned this the hard way several times. Every time I focused on rocks and obstacles, I ran into them and usually wound up on my rear.
The same is true with thoughts.
Where we focus is where our minds dwell.
If we focus on the negative or on our fears, they become obstacles that trip us up. Moreover, our brains learn to stay focused on the negative. Neural pathways become stronger the more we focus on them—that's why practice makes perfect. So, if we are practicing negative thoughts, we are reinforcing and perfecting a focus on the negative. Those neural pathways will become stronger and more dominant, causing us to spend more and more time focused on the bad. (I'm speaking to myself here as much as to anyone else.)
Instead, we should do as Paul tells us in Colossians 3:2, "Set our minds on things above."
[clickToTweet tweet="We have to practice focusing on the positive in order to build stronger positive pathways." quote="We have to practice focusing on the positive in order to build stronger positive pathways."]
Listen to me speak some truth (and I'll listen too): being a mom is HARD work. Being a human is hard. Raising one is harder. We all fail, all the time. It's part of the human thing.
Knowing and believing that is important, but I think we need to go a step further. We must continuously remind ourselves of not only who we are in Jesus (forgiven, beloved, and covered in grace), but we must also trust God that he TRUSTED us with our children for a reason. Although we're not perfect, we do things for them that others cannot. We are chosen and are constantly being sanctified by the Spirit. God's grace and peace are constantly with us. (1 Peter 1:2.)
So, yes, I fail at being the perfect therapist for my daughter, but no one else loves her like I do. Yes, I am not the perfect cook/housekeeper/anything, but perhaps instead of modeling the need for constant perfection, I can model the constant blessing of grace.
And grace is one of the greatest gifts of all.
Some verses I use to redirect my thinking:
Psalm 25:7 ~ Remember not the sins of my youth or my transgressions; according to your steadfast love remember me, for the sake of your goodness, O LORD!
2 Corinthians 5:17 ~ Therefore, if anyone is in Christ, he is a new creation. The old has passed away; behold, the new has come.
1 Peter 4:8 ~ Above all, keep loving one another earnestly, since love covers a multitude of sins.
1 Peter 2:9 ~ But you are a chosen race, a royal priesthood, a holy nation, a people for his own possession, that you may proclaim the excellencies of him who called you out of darkness into his marvelous light.
What verses can you choose to memorize to redirect your thought life?
***
If you long to grow in this process of thinking biblically and living out the truth daily, you'd benefit from the Infuse Life Transformation Course taught by Elisa Pulliam, author of Meet the New You: 21 Day Journey of Embracing Fresh Attitudes and Focused Habits that Lead to Real Life Change.