Expectations. We all have them. We have an idea of how things should go. We hope for a particular outcome based on efforts.
We can't help but fall into expectations based on what we've already learned through past experiences. But sometimes those expectations are more like vows declaring, "I'll do this, because of that." We end up forging a set of beliefs related to those experiences, and often those beliefs are not consistent with the promises of God.
We forsake what we know about who God is and how He operates according to what the Word says is true in exchange for what we feel about God because of what we experienced.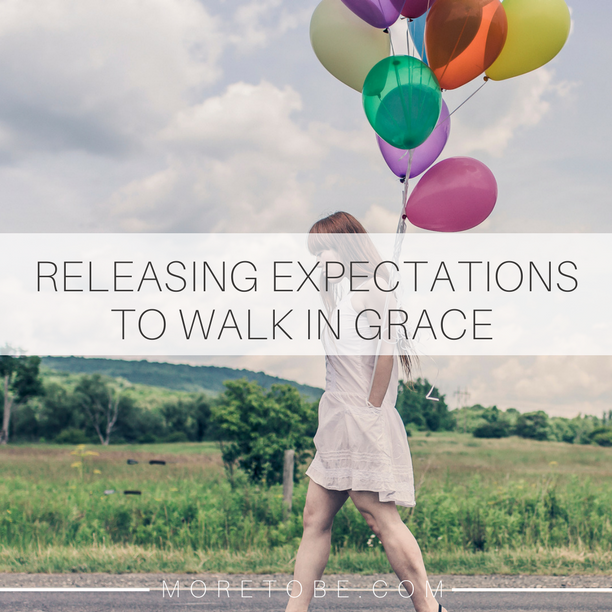 It's like the flooring that was in the kitchen of a rental house we once lived in. The landlord decided to renovate and thankfully gave us the opportunity to pick the new linoleum. I was happy to find a lighter color to replace that awful red brick. At the time of the demo, I stood there amazed. Underneath that dingy brick top layer was a light floral pattern. Below that one was a dark stone style. Below that one was a lighter version. Each renovation was the opposite of the previous one.
We're the same way when it comes to relationships and the opportunities before us. We quickly identify what didn't work and make vows to do things differently. But our vows never work because we're only one part of the equation. While we can control our own response, we can't make other people do things differently.
[clickToTweet tweet="We can't make external circumstances accommodate our internal expectations." quote="We can't make external circumstances accommodate our internal expectations."]
Join me at The Better Mom to continue unpacking what it looks like to adjust our expectations.