Would you like to know how consistently diving into scripture can transform our minds to choose the truth first when life is hard?
Listen to this short but application packed episode, Fresh Encounters in Scripture, on the Hello Mornings Podcast with Kat Lee.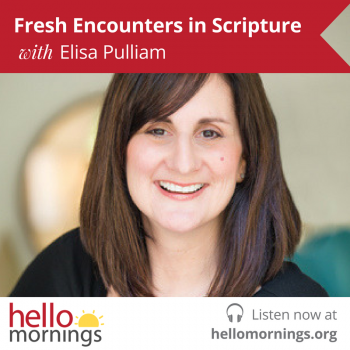 "Moving forward as a follower of Christ and living according to the truth of his word requires being in God's word again and again and again like vitamins every day. So, when we need to fight a battle or endure a trial… the Holy Spirit is drawing upon the truths of scriptures that have already been filled in our mind so we can walk that way."
Visit Hello Mornings to listen to this episode.