Do you crave a kind of unblinded faith that is unshakeable in the face of trials?
Would you like the peace of Christ to not just be a "great idea" but something you personally experience?
Maybe its time to move into a deeply rooted confidence that God is who He says He is and that He is always faithful to His Word.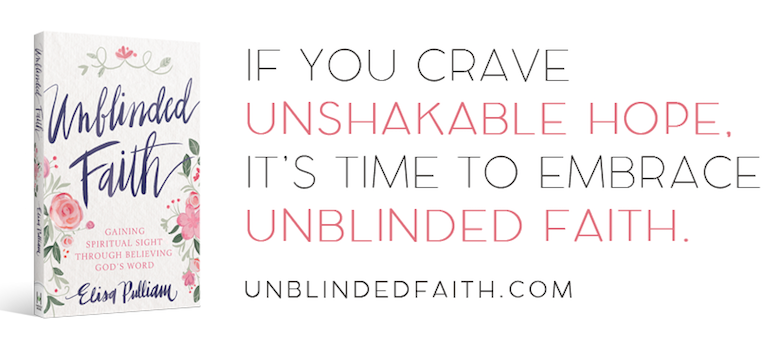 Although I've been walking as a follower of Christ for nearly 25 years, I've struggled with doubt about the goodness of God. I've wavered and wanted to quit my faith on more than one occasion.
And yet, here I stand, pressing on to believe God's Word as truth in spite of the obstacles and trials that have come my way . . . in the face of uncertainty and suffering . . . in the midst of unknowing and wondering.
If we think that our faith is the secret to a better life, we're sorely misunderstanding the character of God and the promises of what life will be like this side of Heaven.
Faith isn't a magic trick. Nor is it a ticket out of the challenges we face every day. We don't need a quick fix.
We need the kind of faith that comes through believing the fullness of God's Word. . . because that is what creates a stable, certain foundation for living life on this journey to eternity.
Unblinded faith cultivates unshakable hope. #unblindedfaith #devo #moretobe" quote="Unblinded faith cultivates unshakable hope.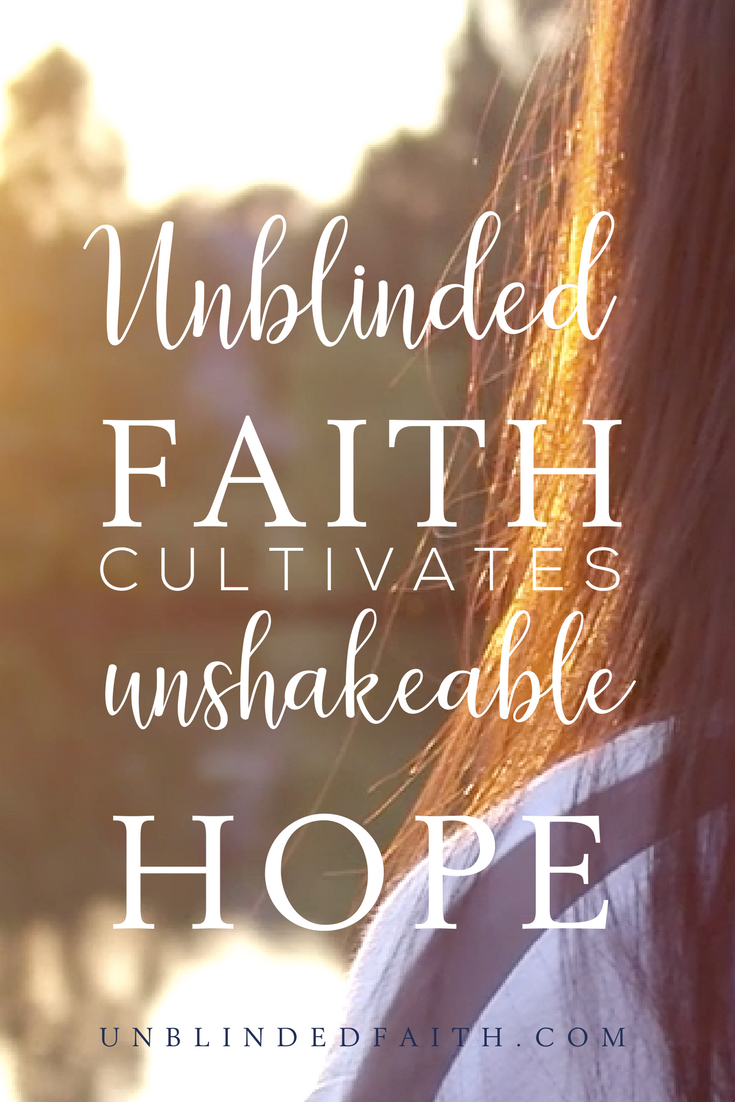 Is that the kind of faith you crave? You can find it, friend, by taking a holy pause to meditate on the promises of God — the very promises that bring a fresh perspective to our priorities and redefine our purpose in this world.
God wants more for us.
He wants to meet us in the secret places of our heart and soul and mind and fill us with joy and peace, hope and love, courage and contentment each and every day, in spite of our circumstances.
That filling comes by the power of the Holy Spirit at work in us when we put our faith in Jesus Christ as Lord.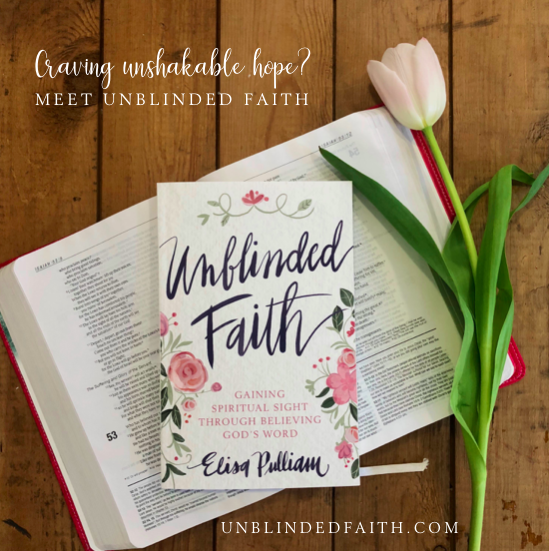 The moment of our salvation is only the beginning of the journey.
Our loving Heavenly Father wants to continue that work deep within until we see Him face-to-face.
If you're ready to take your relationship with God to the next level and experience all He has for you, Unblinded Faith is the devotional book for you. This book shares the same mission of More to Be . . . helping you experience a fresh encounter with God and His Word.
We all need more of Jesus and less of everything else.
Unblinded Faith is simply a stepping stone to finding more of Jesus for yourself.
Ready for that next step?
Learn more about Unblinded Faith at UnblindedFaith.com.