My husband started cycling about 15 years ago, and he and my cousin convinced me to try it about 10 years ago. At first, I hated it, but it quickly grew on me, and now I enjoy riding. It's great exercise, and it's good bonding time with my hubby. What started out as 10 to 20-mile rides when I first began have slowly increased to 20 to 40 miles for an average ride.
Two years ago my brother, who also cycles, invited Randy and me to complete the Six Gap Century. It's a 104-mile course that climbs more than 11,200 feet over six hills in the North Georgia mountains. Randy was immediately all in. I, on the other hand, felt my blood pressure rising and my stomach churning. I wanted to say yes, but I was nervous.
I didn't think I'd ever have enough strength or stamina to survive a ride that grueling.
But the next thing I knew, I heard myself saying yes.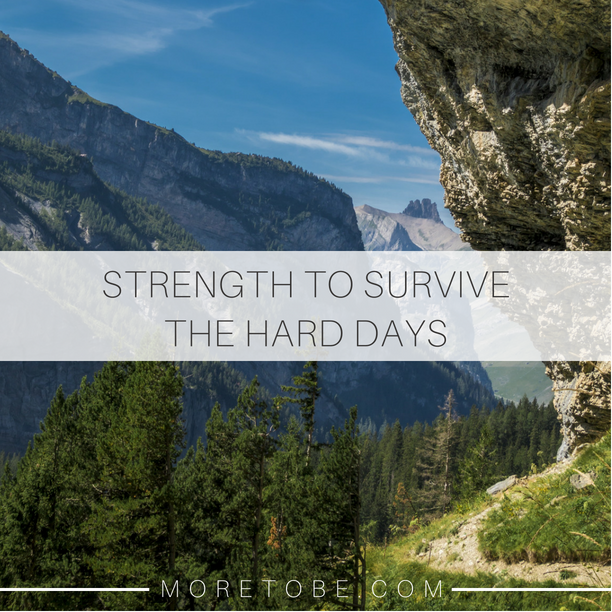 Randy and I began training five months before the big ride. We slowly increased our mileage until we could ride 60 miles, then 80 miles. We trained riding up steep hills to get our legs adjusted to climbing. Then, one month before the big ride, we rode 100 miles, but it was pretty flat compared to the real course.
My confidence was growing … a little bit.
The big day came, and we lined up with thousands of other cyclists who were ready to tackle the mountains. I was still super nervous. I had butterflies in my stomach and my hands were sweaty. Randy kept assuring me that I had this, that we had trained, and that I was stronger than I knew. I appreciated his support, but I still questioned his sanity.
By the fourth mountain I thought my legs were going to fall off, but I can be a very determined woman, so I refused to stop. Fortunately, at the top of each climb was a rest area with food and water and sports drinks. I can't tell you how much strength it gave me to take in some calories and refreshment, which sustained me until the next mountaintop.
I'm pleased to say that I completed the whole ride, even though I felt as if I were ready to collapse when I crossed the finish line. There is no way I would've been able to finish without the rest areas.
My body physically couldn't have survived without the strength and energy that the food and water gave me.
In John 4 Jesus describes Himself as living water, and in John 6 He refers to Himself as the bread of life.
Just as I couldn't have ridden that long without those essentials, I can't go through life without Jesus because He is the one who sustains me each day.
David regularly wrote about God's ability to strengthen him in his psalms. In the midst of great hardship and turmoil, David found comfort in God's presence. It wasn't as if God magically made all of David's problems go away, but He gave David the strength to face whatever was before him.
Through faith and remembering how God had led in the past, David acknowledged the fears that threatened to overwhelm him and then he immediately turned his face toward what he knew to be true about God's character and His promises.
You'll see this pattern played out in many of David's psalms. He didn't mince words about what was troubling him, but he always clung to God's sovereignty as is evident in these words from Psalm 28: "Praise the Lord! For he has heard my cry for mercy. The Lord is my strength and shield. I trust him with all my heart. He helps me, and my heart is filled with joy. I burst out in songs of thanksgiving" (verses 6, 7, NLT).
What trials are you going through right now that are wearing you down?
We need God to renew us and give us strength every day, but especially when we are going through difficult times and are susceptible to temptation because we are weak, we need to rely on God even more to keep us focused and on the right path.
Psalm 23 is a beautiful passage about surrender and trust and God's unfailing love and protection. I don't know what today will bring for you, but I do know Someone who sees your comings and goings and who promises to walk with you through whatever you are facing.
He will give you the strength and the resources to tackle whatever today and tomorrow and the next day bring.
As you read these familiar words, utter them as a prayer and declaration that you are a daughter of the King who will not be swayed or defeated. You serve a God who loves you and walks beside you and strengthens you!
The Lord is my shepherd; I have all that I need. He lets me rest in green meadows; he leads me beside peaceful streams. He renews my strength. He guides me along right paths, bringing honor to his name. Even when I walk through the darkest valley, I will not be afraid, for you are close beside me. Your rod and your staff protect and comfort me. You prepare a feast for me in the presence of my enemies. You honor me by anointing my head with oil. My cup overflows with blessings. Surely your goodness and unfailing love will pursue me all the days of my life, and I will live in the house of the Lord forever.
Psalm 23