As I squeezed into the middle seat on the plane, I whispered a thank you to the Lord for a seat between two quiet souls. The woman to the left of me was happy to read her kindle and the 20-something guy to the right was completely absorbed by his video game. At first, I thought that was a good thing, as I could focus on my work without interruption.
I was wrong.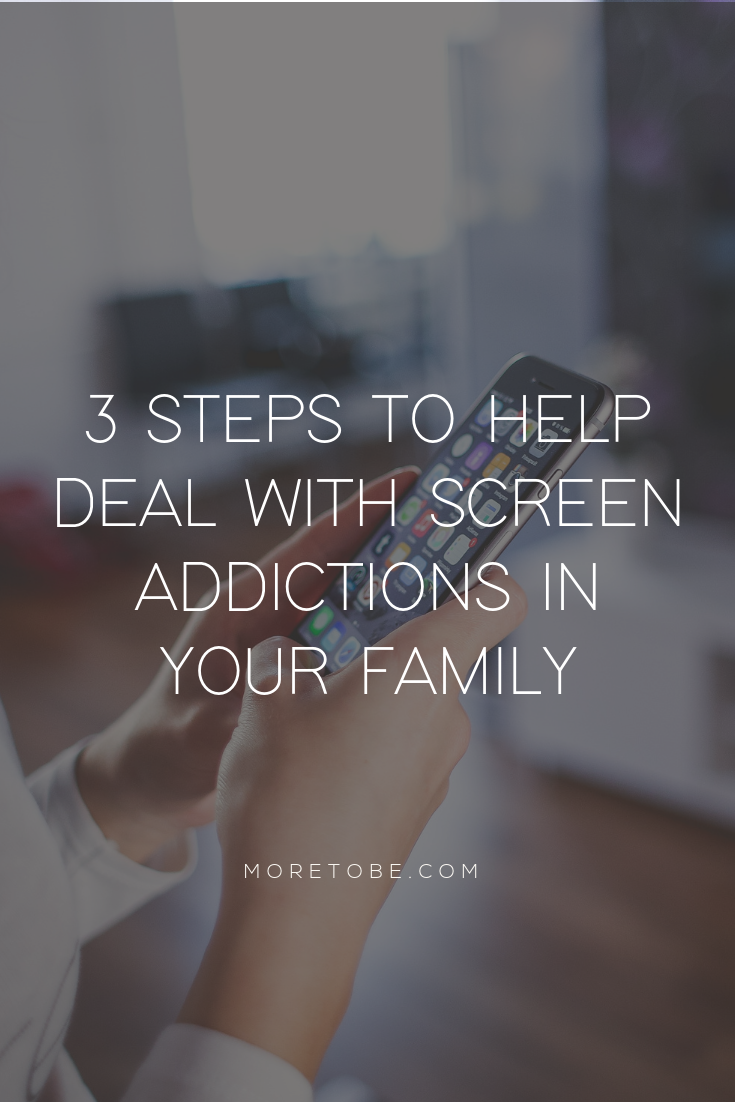 The music from the game was playing loud enough in his earbuds for me to be able to hear pretty much all of it, including the shooting. I'm certain it was Fortnite, as I looked into it when my teens asked for permission to play. We said "no" because we don't allow games in which you shoot other humans. I think that might have been one of the best parenting decisions ever, because after two and half hours of listening to the sound through Mr. Deaf's earbuds, I was wracked with enough anxiety to need deep breathing exercises to calm down.
I've not been able to shake my worry for our world ever since.
What is happening to this generation of young men, and even women, pretending to shoot the invisible bad guys as a form of entertainment?
What are games like this one doing to their moral compass? 
How is it giving them anything but anxiety and anger issues?
Games like Fortnite give a false sense of connectedness since they are played with others. Boys are struggling with FOMO (fear of missing out) as much as girls struggle as a result of social media apps like Snapchat. It's a real problem for this generation, compared to what those of us experienced in the pre-digitial age.
So what will we do about it?
The problem is that we're all in the grip of the dopamine hit that comes from using a screen for gaming or social media.
Did you know it is the same response found in a person struggling with an addiction? If you don't believe me, read this.
There are steps we can take to deal with our own addictions right alongside our child's addiction:
Step 1:  Deal with Your Own Addictions 
Are you addicted to your screens, gaming, social media? Try doing a 6 to 12-hour fast and see how you respond. It might not be pretty, but that is the kind of wake-up call that can help you break the habit. Make a decision to go screen free for six or more hours as least one day week. Think of this as taking the log out of your own eye first (Matthew 7:4).
Step 2: Choose to Disengage in Order to Engage
When you're with others, put your device away completely. Ask for accountability. Choose to not be easily offended by pushing past the awkwardness of feeling like their screen is more important than you and start the conversation (Galatians 5:22).
Step 3: Take the Opportunity to Educate 
The impact of screens, gaming, and social media is a relatively new thing, so it's no surprise we don't fully know the impact. Become part of the solution through your example and by educating others on the importance of healthy usage and mindfulness of the risk of addiction. You can share the graphics, links, and resources found here.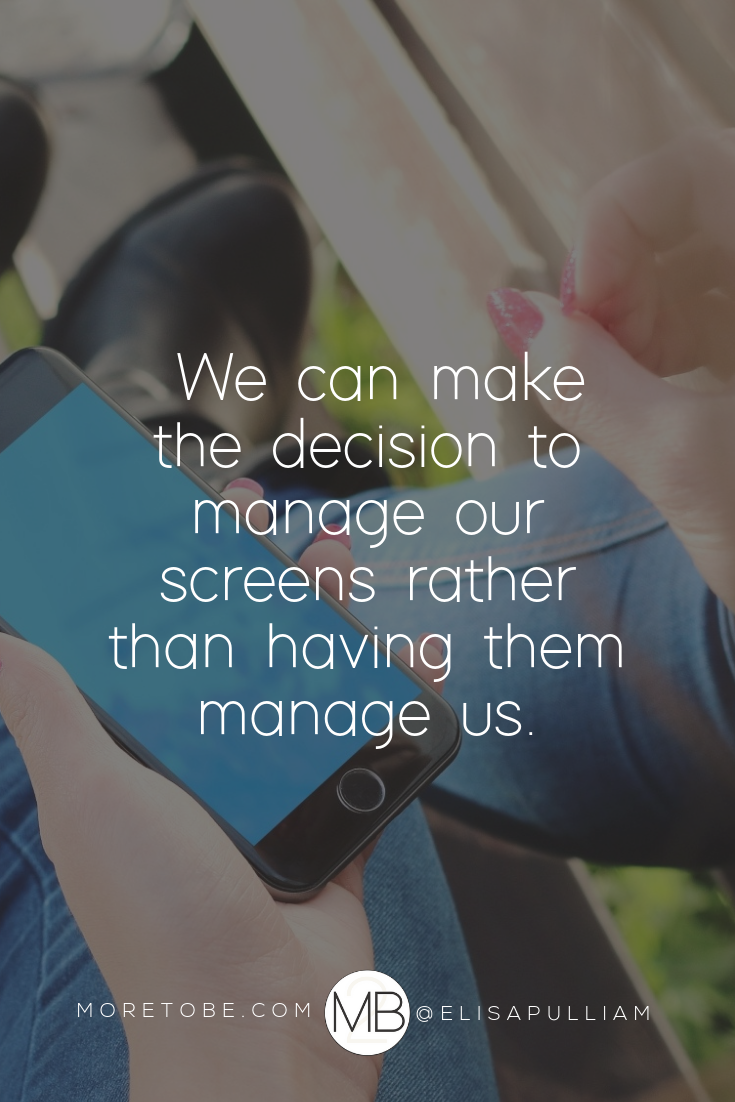 We have a choice, moms.
We don't have to let a bully in disguise — our devices and sources of entertainment — railroad our lives and the next generation.
We can make the decision to manage our screens rather than having them manage us.
We can be part of the solution with intentional choices.
{This post is also published at The Better Mom}