If you find yourself in a leadership role, have you also found yourself a mentor?
Maybe you think it's not necessary . . . that you are the mentor.
Yes, you are strong and able. Yes, you are equipped by God.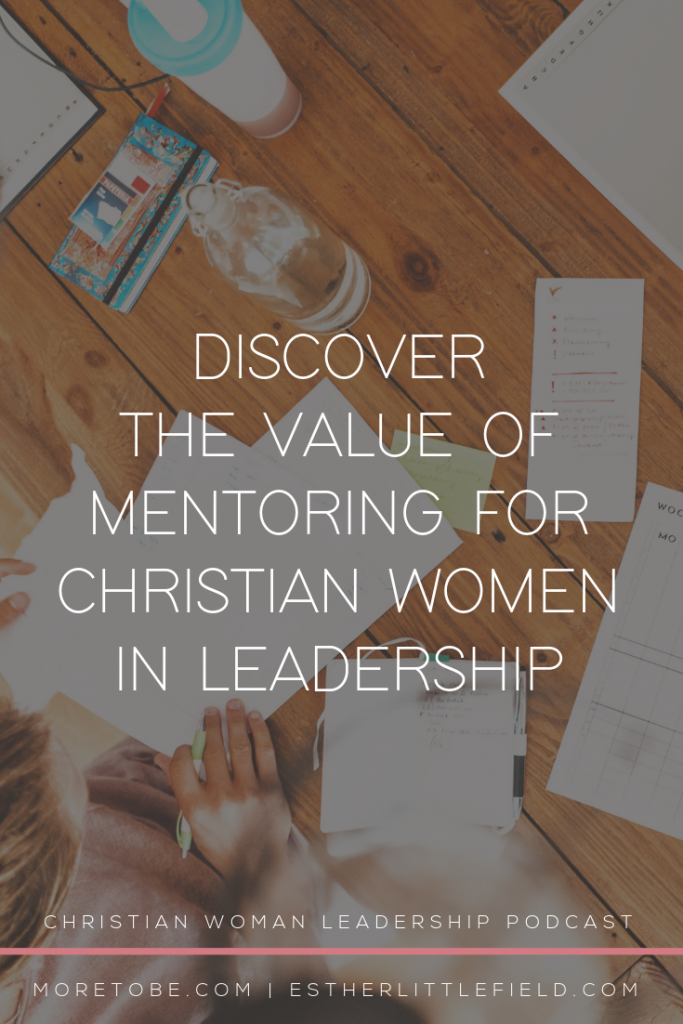 But all that strength the Lord pours into you doesn't change the fact that He designed you to be connected to the body of Christ as a woman who not only gives but also receives.
Listen to the Christian Woman Leadership Podcast with my good friend and fellow leader, Esther Littlefield, to hear our chat about the value of mentoring. In this episode, we'll help you discover how to find a mentor, how to be a mentor, how to navigate generational differences, and how to experience mentorship when you lead a busy life as a leader.