Do you feel like you're made more like Martha than Mary, meaning you just can't sit down until everything is done . . . and everything is never done?
Maybe you're more of a Mary personality, but leaning into God's love still doesn't come naturally to you.
Well, whether you're a Mary or a Martha, this episode is for you because it really comes down to leaning into Jesus and His love.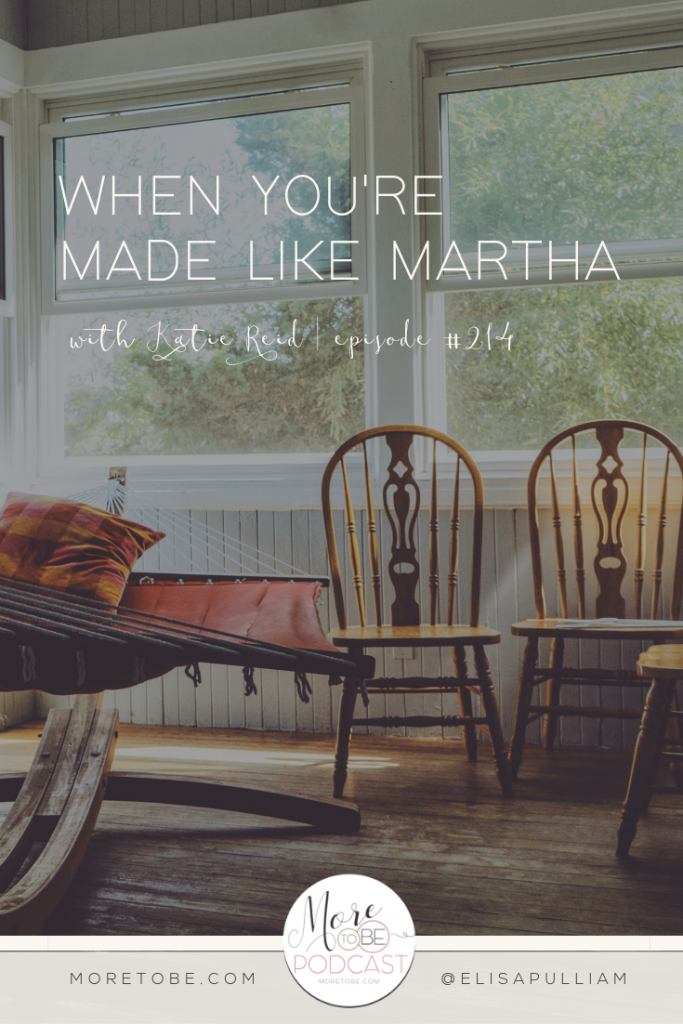 On this episode of the More to Be Podcast, I'm joined by friend and fellow "Martha," Katie M. Reid. She is a pastor's wife and mom to five children (ages two to fourteen). She is a homeschooling mom, singer, bible study facilitator, and author of Made Like Martha: Good News for the Woman Who Gets Things Done. She is a fan of musicals and cut-to-the-chase conversation over tea. Katie encourages others to find grace in the unraveling at katiemreid.com.
Through our time together chatting about everything from birth order to home-keeping, Katie helps Marthas and Marys alike to see how love into the solution of becoming a woman who knows how to rest.
Highlights
Why is there bitterness in my heart instead of an act of worship? – Elisa
Jesus wasn't asking Martha to become like Mary, but to serve from a place of rest. – Katie
Are you living as though your faith is all up to you? – Katie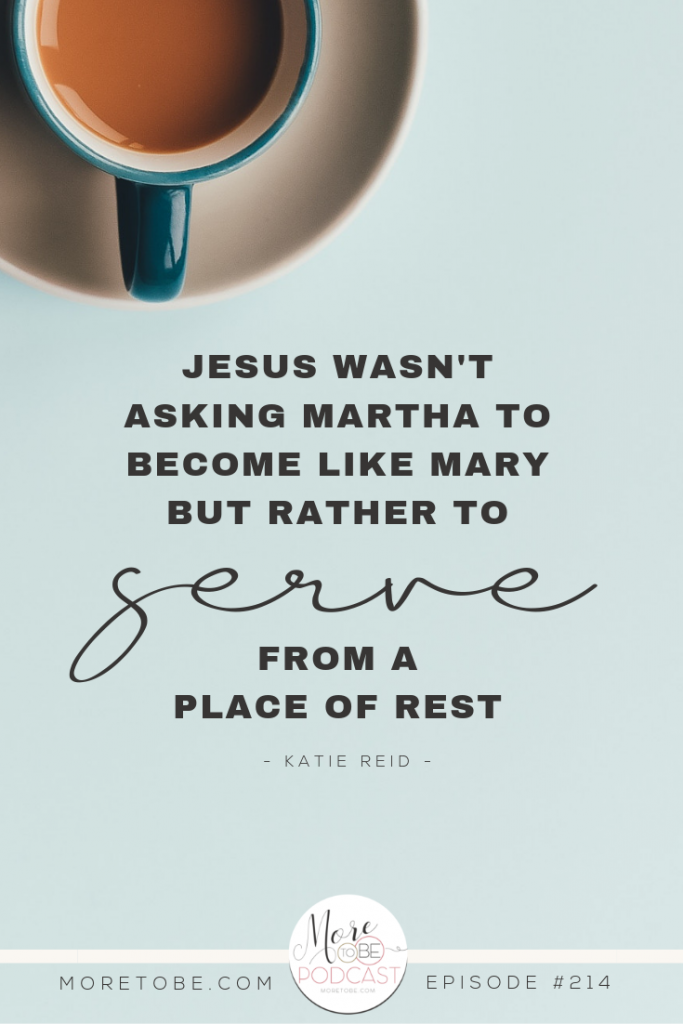 You don't have to strive within your calling. – Katie
You don't have to stop being a Martha, but you don't have to live worried and distracted. – Katie
We are His beloved, but are we living like it? – Elisa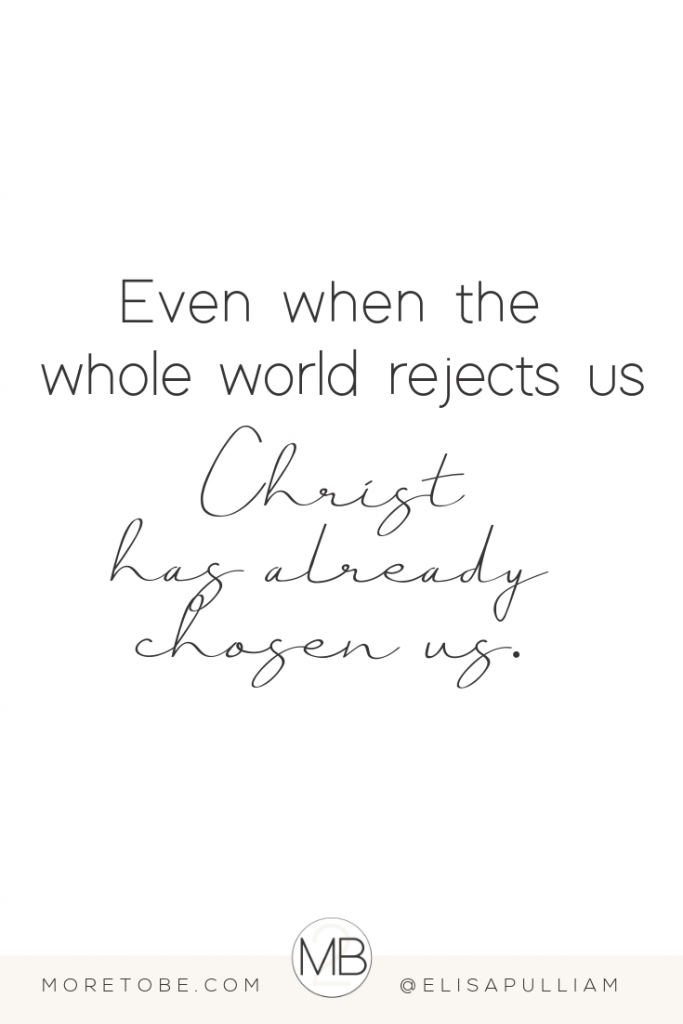 When the whole world rejects us, Christ has already chosen us. – Elisa
We are holy because of Christ's holiness within it us. – Elisa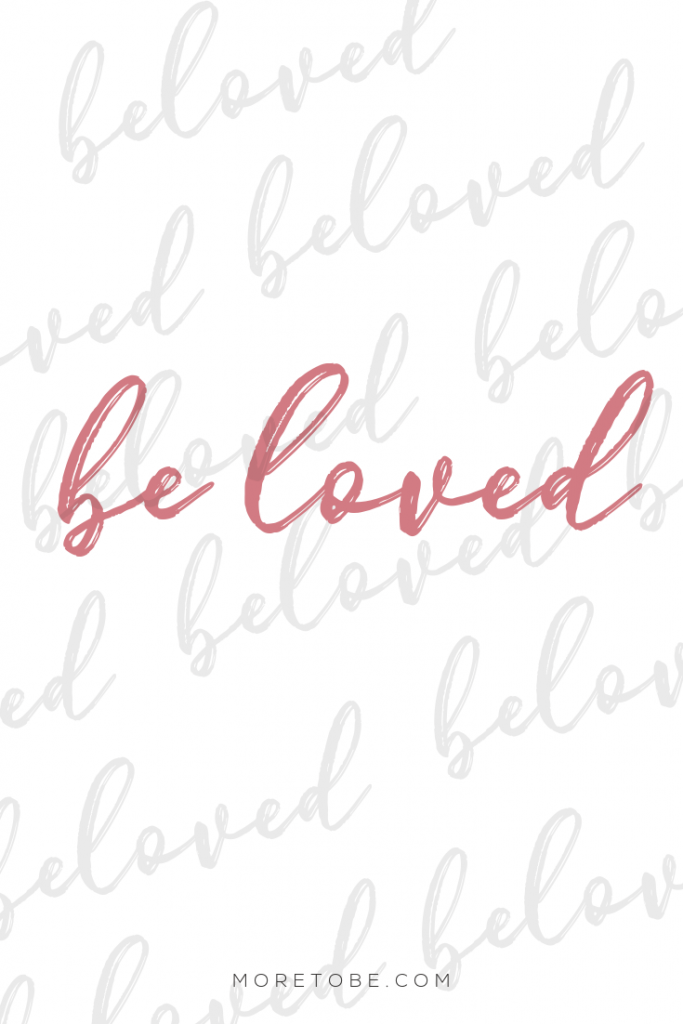 Scripture Focus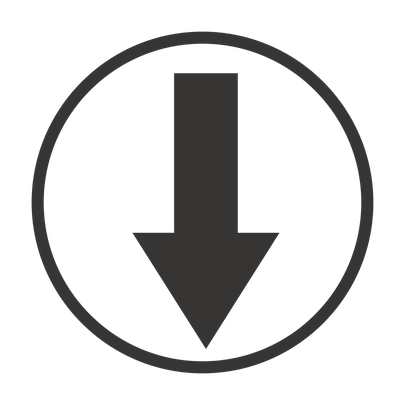 Notable Links & Mentions


Share & Bless
Listen on iTunes, Stitcher, and Spotify
If you've been blessed by this podcast, then hope you'll show your support by share it with your friends and family! We would also be so grateful for you to rate and review our podcast wherever you listen.

Join the Sisterhood
The best way to support the ministry of More to Be & the More to Be Podcast is to become a More to Be Sisterhood Circle Member. With your purchase, you'll gain access to our signature courses and resources plus receive advanced notification of new resources, trainings, and special sales. Click here to Become a Sister. Upon check-out, enter coupon code "Podcast" for a special discount.