Have you ever thought about your physical wellness as a spiritual matter?
Maybe you feel like the number on the scale or around your waist or on the blood test report has nothing to do with the state of your soul. I agree. It doesn't. 
But it also doesn't discount the biblical call to care for our bodies well.
Sometimes the state of our health is a result of life on this side of the fall. We suffer from disease and illness that is often out of our control to fix. And yet, sometimes our wellness has everything to do with how we're choosing to live.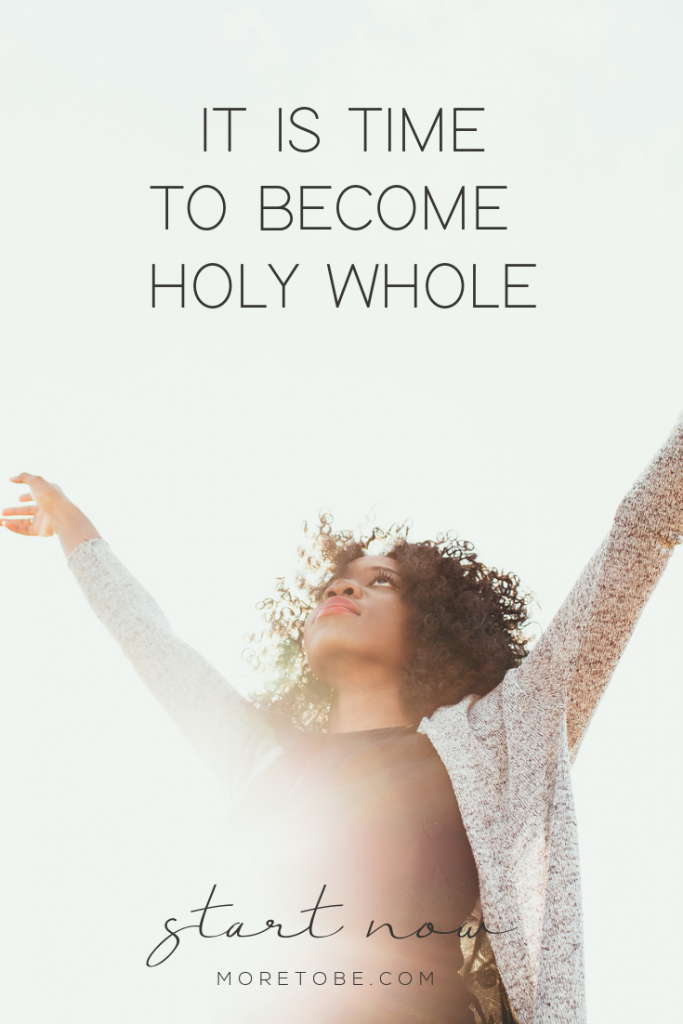 Stewardship of our physical body is as important as stewardship of our heart, mind, and soul.
Over the last 25 years, I've witnessed firsthand God's transforming power as He rescued me from a life of abuse, turned my stony heart to flesh, and breathed new life into my soul and legacy. Yet somehow I believed that my physical body was not within the reach of His touch. 
While I gave God full access to my heart and mind, I took my body into my own hands.
Frustrated by the "great expansion project" happening on my rear end, I joined a gym . . . and I actually went. I even hired a nutritionist, feeling like I needed an educational refresher. She said my diet was well balanced, but I if could, I should try to cut back on sugar. Honestly, I hoped the extra exercise would be enough to reverse the weight gain, but it turned out my body couldn't handle the intensity of my exercise since I have a connective tissue disorder known as Ehlers-Danlos Syndrom (EDS).
I was exasperated at God for the body He gave me. Can you relate?
Angry and in pain, I ended up at the chiropractor for back issues that wouldn't go away, partly due to my EDS. He actually recommended a gluten-free diet and reducing sugar to decrease my inflammation. I began the process of transitioning to gluten-free, also hoping that might deal with my life-long gut issues, which were becoming so severe I ended up missing events with family, dreading going camping, and never wanted to eat out.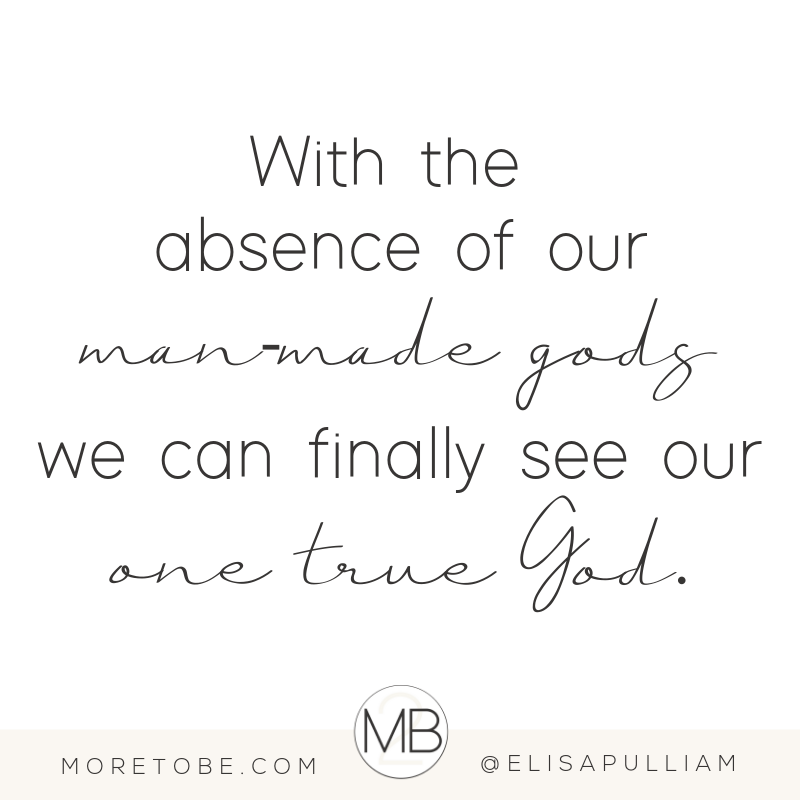 Months passed and while my back was on the mend, my gut issues were getting worse. So I returned to the chiropractor, who also happens to be a functional medicine doctor, to try to find the answers. He suggested testing that would cost way more than we could afford. While I was making excuses, my issues were getting worse, so I booked an appointment with the general practitioner after a horrible episode. She suggested I go after dairy for 30 days. 
Around that time, one of my oldest friends was in town and told me about the infamous Whole30 diet, which helped her identify her gut issues. I was skeptical but desperate enough to try it myself, with the support of both my functional medicine doctor and general practitioner. Thankfully, I didn't have to go at it alone. My daughter joined in, setting the wheels in motion for what we would eat and avoid for the next month.
It wasn't about weight loss. It wasn't about a lifestyle change. It was about finding answers.
Within one week, I discovered I was severely addicted to sugar.
Within two weeks, I saw how food was my idol and comfort my god.
Within three weeks, I could see how much time and money I had spent rewarding and medicating myself with food.
Within four weeks, it was abundantly clear that my gut issues were directly tied to the very foods I eliminated and attributed to the weight I had gained bit-by-bit over the last ten years.
At the end of the 30 days, I was ten pounds lighter and

 utterly enlightened.
God opened to see the lies I believed for all too long, substituting His goodness for the empty promises. 
A little bit won't hurt.
A reward is good for you.
A pint of ice cream will make you feel better.
If you add a tablespoon of peanut butter you can make it healthier.
Being thinner won't make you happier.
Being heavier is part of life.
At least you're not eating the whole bag of chips.
It wasn't until I lived without my food "norms" that I began to see the lies I believed and the damaged it caused. When the temptations came, I saw them for what they finally were — false gods chasing me down. As the pounds began to fall away and my pants started falling down (yeah, that felt great), there was evidence of what I had been doing to myself, all because it was what I had always done.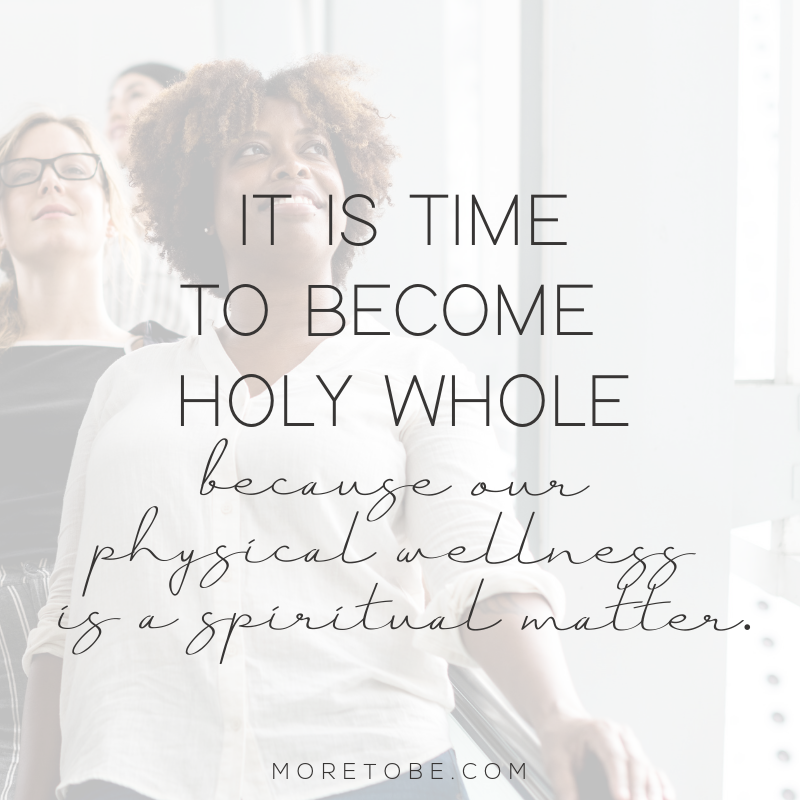 The elimination diet was actually a fast that forced me to take notice of my habits while exposing my cravings and giving me a reason to wrestle through my beliefs.
With each desire, I had a choice. Would I give in or press on?
Would I break my fast
for a god of comfort or resist in
submission to my God of Comfort?
Yes, what began as a physical journey quickly became a spiritual one. With each passing day, I recognized the need to believe the truth over the lies if I was going to make it to the end. 
It came right down to the Trap & Transform Principle, which I have been practicing for more than a decade and wrote about in Meet the New You. How did I never see the connection before? 
Only with the removal of my comfort foods did I notice the way they had controlled me through the lies I believed.
Lie: That food isn't so bad.
Truth: Everything is permissible but not beneficial (1 Corinthians 10:23).
Lie: God can't possibly meet all my needs.
Truth: Man does not live by bread alone (Matthew 4:4).
Lie: I need food to fill me up emotionally and physically.
Truth: God is my comforter (2 Corinthians 1:3-5).
Lie: I can't possibly say no to that.
Truth: I can resist the devil who temps me and run to God instead (James 4:7).
The lies were so insidious in my thinking I didn't even recognize them. Even after all the heart-deep healing I'd gone through with the Lord. Even after the books I've read and plans I've tried to conquer my weight issues. It's like the knowledge went over my head because I never let the truth sink deep into my heart. 
It's not until we do without that we see what we were, what we had, and even what we didn't need.
With the absence of my man-made gods,
I finally could see clearly my one True God.
Twenty-five years, sisters. That's how long it took for God to bring me into a complete fast. To bring me into a complete surrender of my heart and mind right along with my body. 
Fasting heightens your senses to the presence of God.
It reveals the real you — sin and all.
It gives you clarity of vision along with the necessary motivation to take the next step.
I'm convinced God used that fast to set me free to experience holy wholeness — a set apart life, consecrated to God, wholeheartedly devoted to Him. The world might call it an elimination diet, but I look back and see a divine set-up to experience a fresh encounter with God and His Word through fasting. Maybe that's exactly where you find yourself today . . . set up to step up and do the very thing you thought was impossible.
You can experience freedom through wholehearted devotion to God and step into the holiness of life He secured for you in Christ. 
And you don't have to go it alone.
I'm here for you.
You can read more of my story and dive deep into the Scripture principles God taught me through my Whole30 experience and transition into wellness stewardship in the Holy Whole resource. It's not a nutrition or diet handbook, but rather encapsulates the spiritual lessons I embraced on my wellness journey because I never returned to my former way of eating. And since that time, all my food-related health issues have been eliminated plus I lost 25 pounds exactly the way they say you should . . . a pound or two a week. Yes, I feel great! And so can you!
You can surrender your whole heart and mind as well as body to the Lord. 
Don't let doubt and defeated thinking stand in your way. Become that holy whole woman God designed you to be today.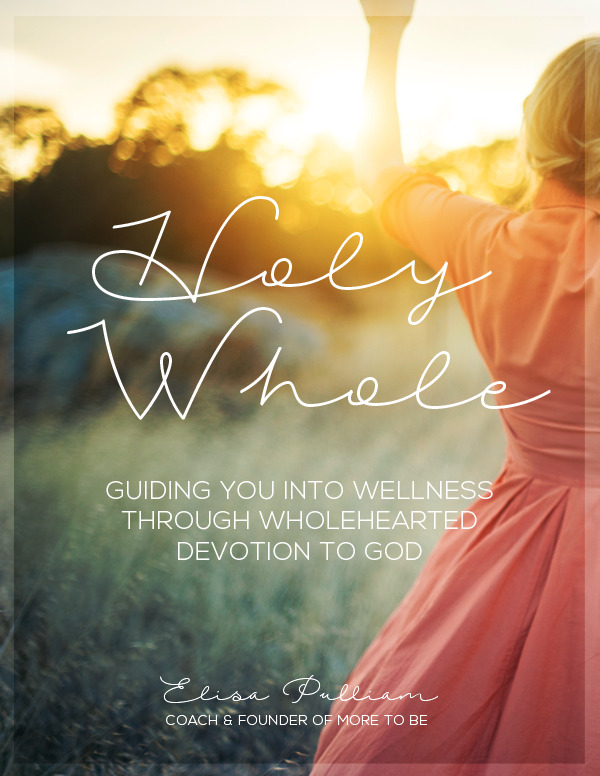 The Holy Whole resource will guide you into wellness through wholehearted devotion to God.
To learn more about this resources and get access to it, click here.
---