Does anxiety have a grip on you or someone you love?
Have you been caught in the cycle of shame, feeling like it's a faith issue you can't resolve?
Maybe you've explored every option, every doctor, every technique, and the relief just hasn't come?
You're not alone! I say that often, but I really do mean it. And in this episode of the More to Be Podcast, you'll hear why anxiety is such an issue facing us today, as well as practical steps to break anxiety's grip on your life, whether you're the one who suffers or find yourself as a caregiver.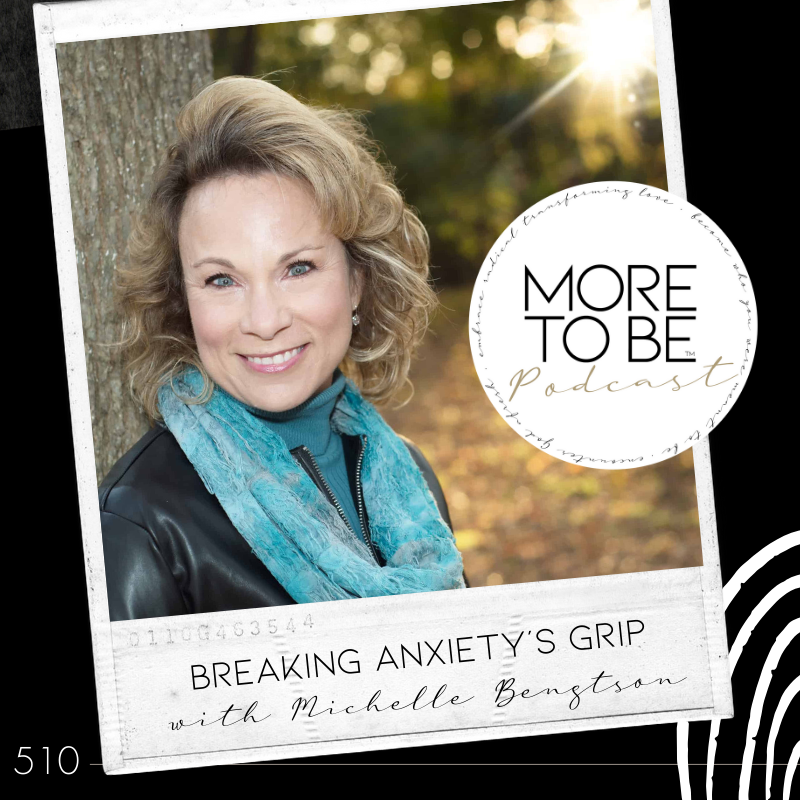 My friend and trusted sister-in-Christ, Dr. Michelle Bengtson, brings to us her expertise and personal experience battling anxiety and depression. She is a board-certified clinical neuropsychologist with more than 20 years of experience in the diagnosis and treatment of medical and mental disorders in children, adults, and seniors. She has been in private practice for more than a decade of that time. Michelle is on a mission to instill hope in the hearts of those who are suffering from or caring for those with ADD/ADHD, learning disabilities, developmental disorders, head injuries, dementia, and the neurological side effects of illnesses such as Epilepsy, Diabetes, Fibromyalgia, Lupus, and Cancer, as well as psychiatric disorders such as Depression, Anxiety, and Bipolar Disorder.
This episode is filled with compassion, hope, and practical, biblically-steeped steps to use in not only a battle with anxiety and depression but anytime fear or worry threaten to overtake our faith.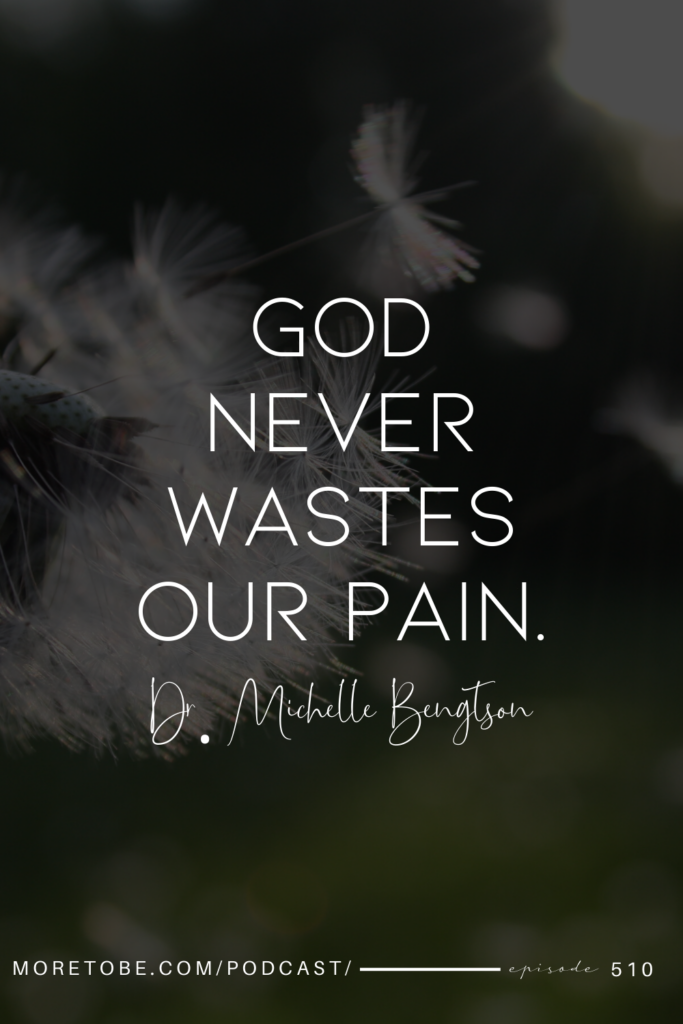 God doesn't want us to live depressed. It is not what He intended. – Michelle
I believed the lie that, "If it is going to be, it is up to me." – Michelle
What the enemy intended for harm, God intended for good. – Michelle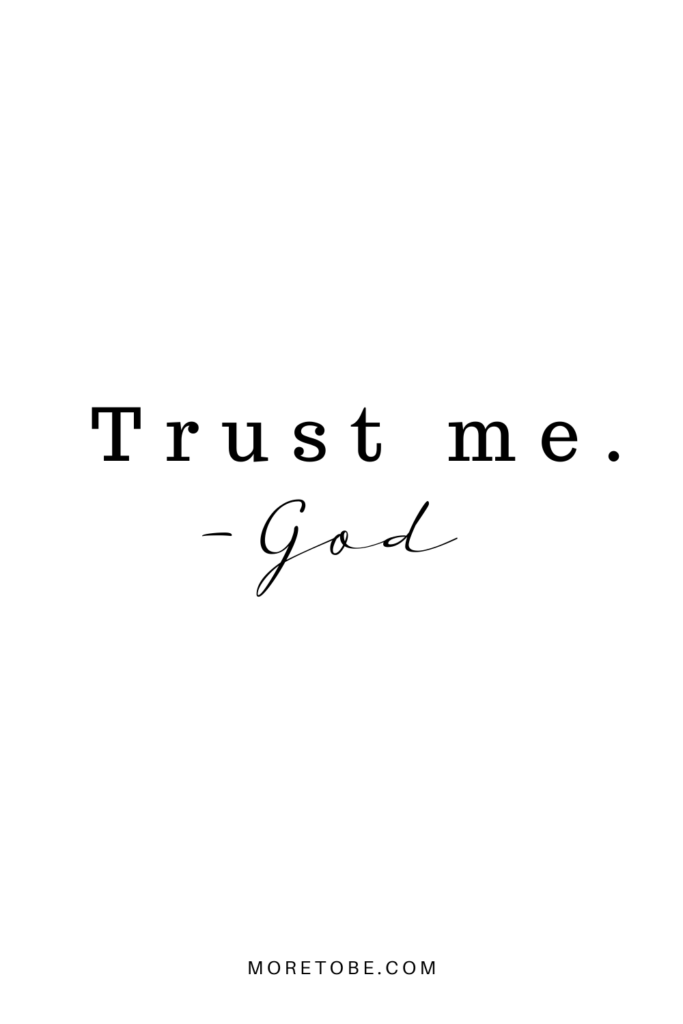 Depression can hit anybody. – Michelle
The enemy would like to shame us and make us think that if you struggle with depression, you can't be a Christ-follower, yet look at David and Job, both struggled with depression. – Michelle
God never wastes our pain. – Michelle
Until we address the spiritual roots of disease, it's like putting a bandaid on an infection and hoping we'll get well. – Michelle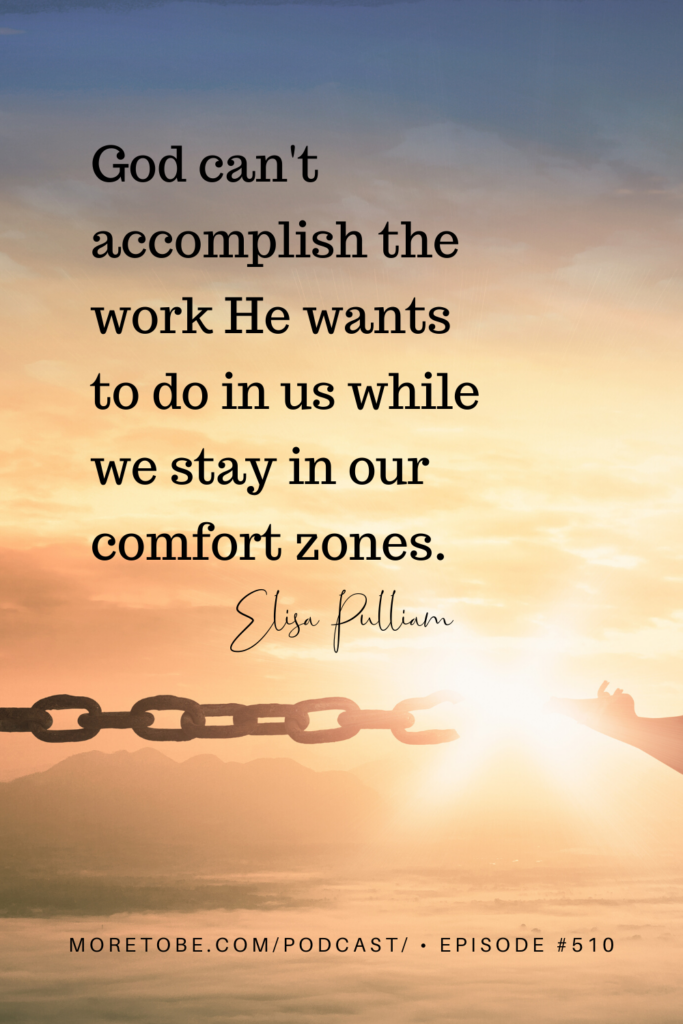 We have to address the physical, cognitive, and spiritual sides of depression. – Michelle
Not everyone wants to do the work to get well. – Michelle
I was working for God's love when I was already loved by Him. I had to search the Scriptures for the truth to combat the lies and put them everywhere . . . then repeat them three times. – Michelle
We have to take captive our thoughts. We have to be transformed in our minds. – Elisa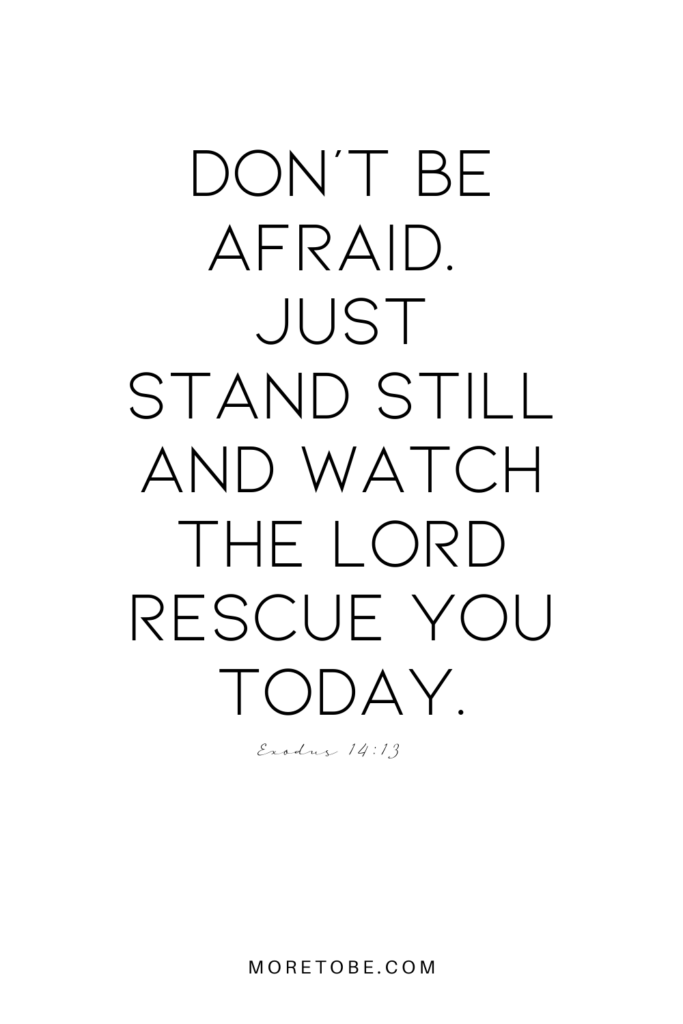 The common cold of mental illness is anxiety. – Michelle
"What if?" is the clue I'm heading down the anxiety path. – Michelle
God can't accomplish the work He wants to do in us while we stay in our comfort zones. – Elisa
Trust me. – God
The root of fear, worry, and anxiety is putting our trust in someone or something other than God. – Michelle
The more words and time you give to anxiety, the bigger it gets. – Elisa
The Lord will fight for you. Just stand still. – Elisa

Scripture Focus
David
Job
John 10:10
2 Corinthians 10:5
Romans 12:2
John 14:27
Exodus 14

Continue to Grow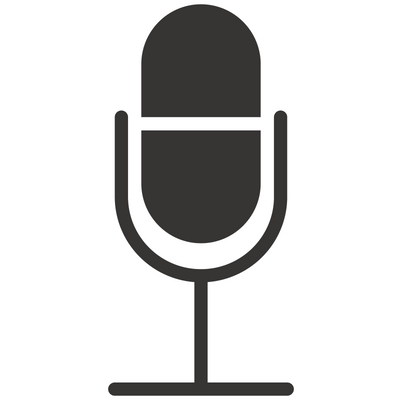 Listen & Share Everywhere
If you've been blessed by this podcast, then we hope you'll show your support by sharing it with your friends and family! We would also be so grateful for you to rate and review our podcast wherever you listen in your favorite app.
Listen on iTunes, Stitcher, and Spotify

Become a Sisterhood Member
If you are blessed by our podcast and ministry, we invite you to become a Sisterhood Member as a way of supporting our podcast and ministry. You'll gain access to our digital library full of resources that will help you have a fresh encounter with God and His Word.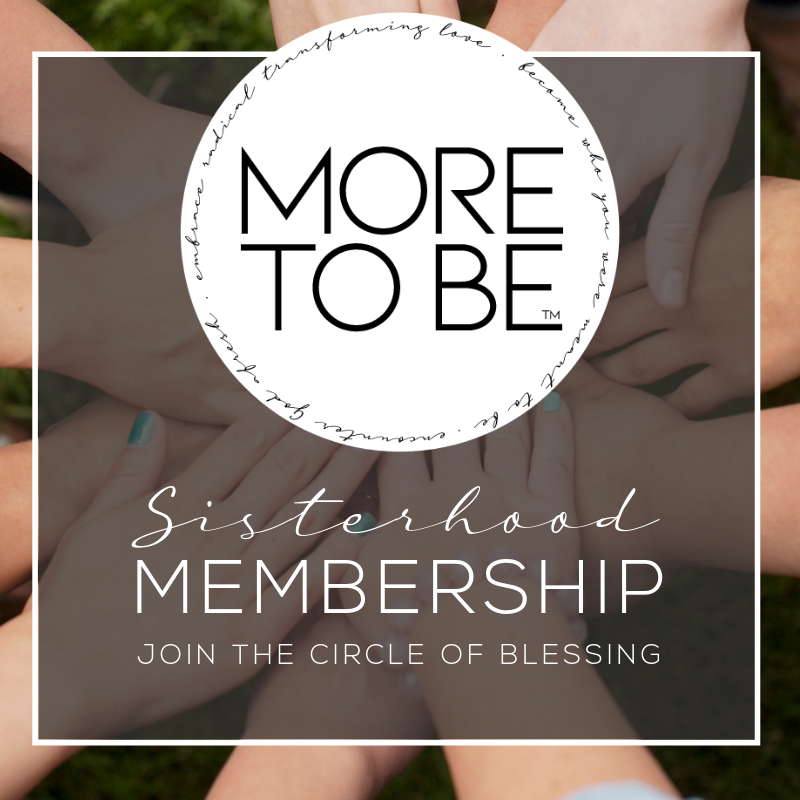 Enter coupon code "Podcast" at checkout to save an additional $20.