Would you consider yourself a faith wanderer?
Do you wonder what the difference is between being a wanderer and lost?
Maybe it's not a worry for yourself, but there are loved ones that come to mind as you are concerned for their salvation and relationship with God.
On this episode of the More to Be Podcast, we get real about what it feels like to question your faith and wonder if you're lost. Robin Dance, author of For All Who Wander: Why Knowing God Is Better than Knowing It All, brings authenticity and wisdom so deep you'll not be able to listen without losing track of what you thought you'd be getting done. This episode just might be one of the rawest conversations you'll hear . . . as emotions rose to the surface that caught me by surprise and led me to fresh hope for wandering, in faith, on this journey to eternity.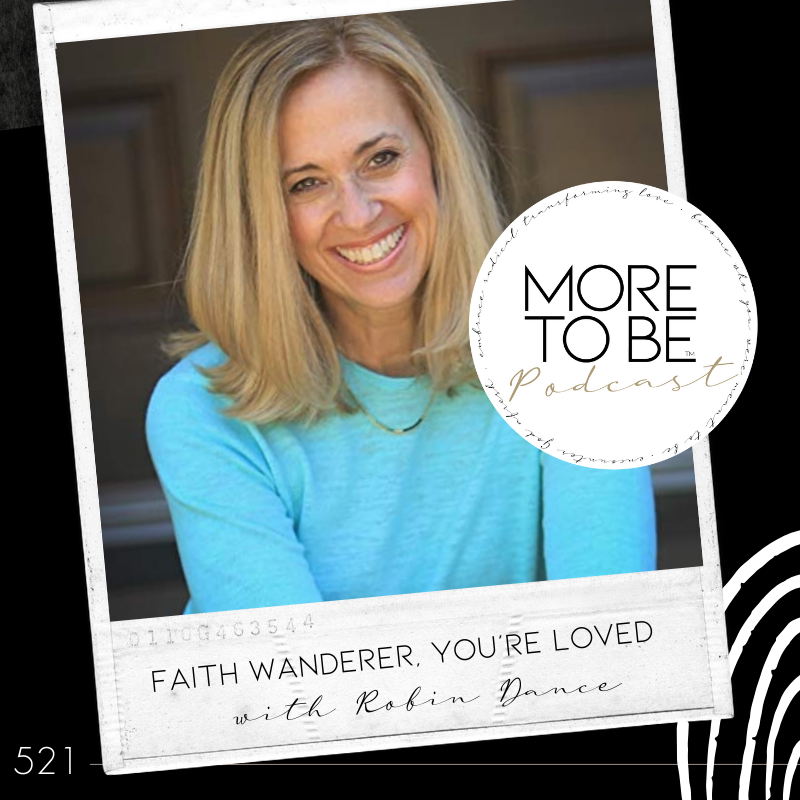 Robin is a sister-in-Christ and a wanderer as well as writer, speaker, and contributor to the (in)courage community and The Art of Simple. She and her husband, Tad, are enjoying newfound freedom as empt-nesters, but they keep their fingers crossed and the back door open for their three adult children. As Southern as sugar-shocked tea, she currently lives in Macon, Georgia, and online at robindance.me.
If you've been blessed by this podcast, we hope you'll show your support by sharing it with your friends and family as well as take a moment to rate and review it in your listening app.

Highlights
We have an enemy who is against us. A culture against us. A world that is against the things of the Lord. No wonder we're prone to wander. – Robin
You can be lost and not know it. – Robin
When you're a wanderer, you question everything you once believed was true. – Robin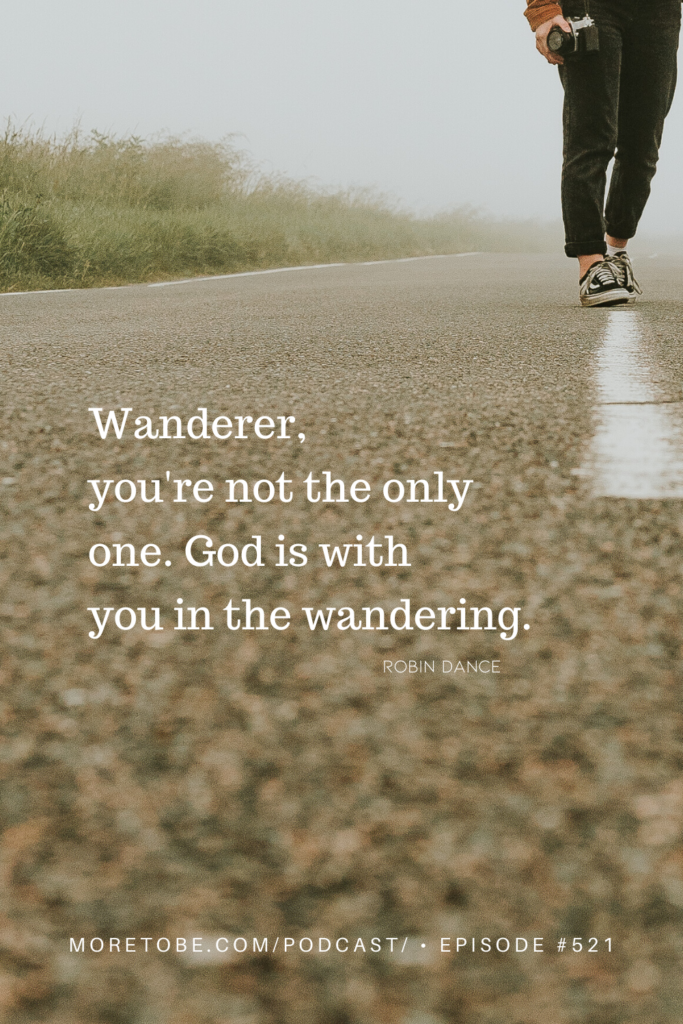 Lord, I believe. Help my unbelief.
Am I saved or not saved? If you're wondering your wandering, but not lost. – Robin
Lost people don't care whether or not they are lost. – Robin
If you're struggling with the question of your salvation, let that be evidence of your faith. – Robin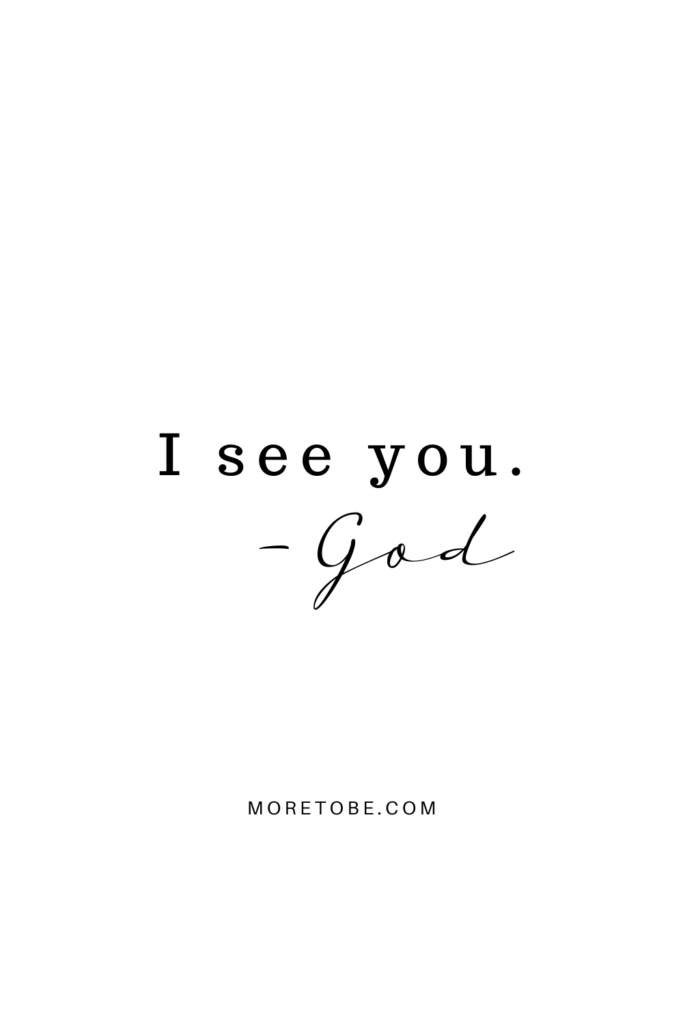 Wanderer, if you're listening, you're not the only one. God is with you in the wandering. – Robin
Your lostness is not an indication of your salvation. – Robin
But God. – Elisa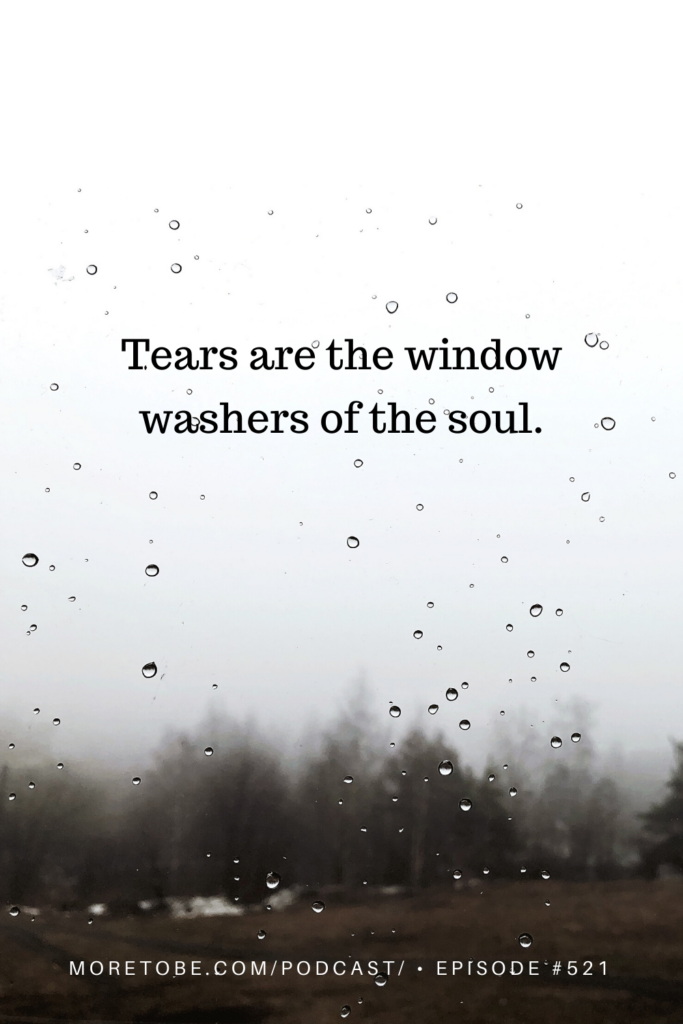 My doubt opened the door to belief. – Robin
It's not sexy to preach the Old Testament. It's not fun, warm and fuzzy. – Robin
Take heart, you are an effective and powerful servant of the Lord.

Speak life, hope, and salvation.

Your works are steeped in favor and blessing.

He is the light on the path you travel and He directs the every step you take, even this one, for His glory.

When you are weary, do not let this cloud your confidence.

You favored to increase territory, to invite heaven to earth, and spread the glory of our King.

You are victorious in your work, to your family, to your outreach.

You are beloved.

You renounce the enemy. He has no power or authority over you.

He was and is defeated.

A Prayer from Bonnie Wallace
Bloom where you're planted. – Robin
You can't have if you don't ask. – Lisa
Go first in your vulnerability to cultivate the connection you crave. – Lisa
Tears are the window washers of the soul. – Robin's Grandpa
God wastes nothing.
He doesn't waste your wandering. – Lisa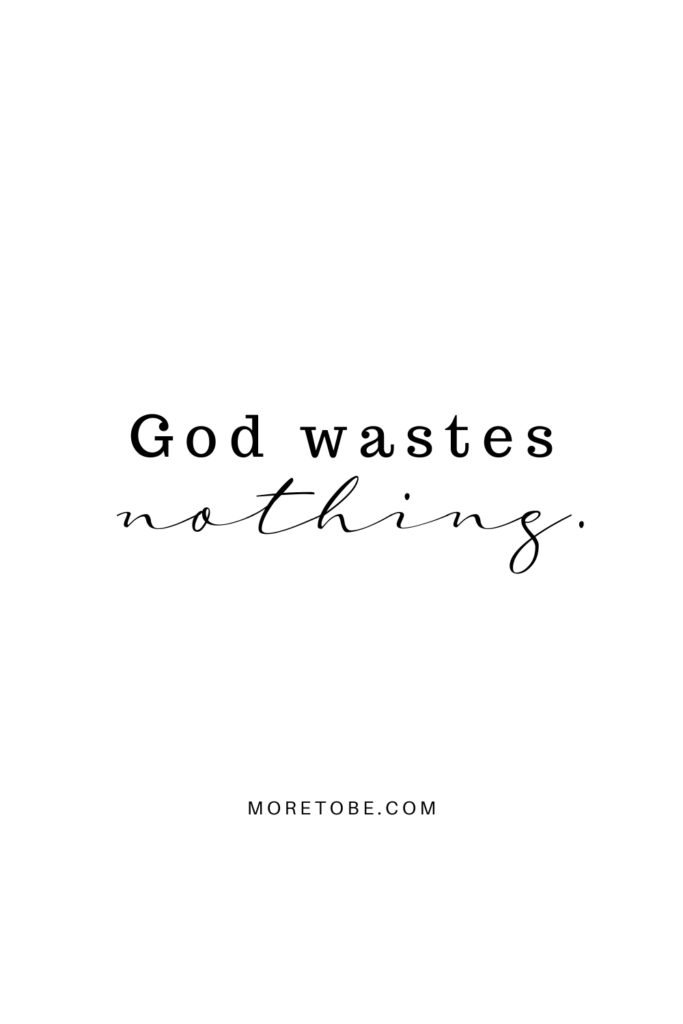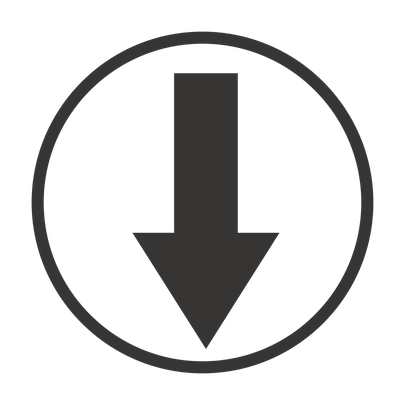 Mentions | Links | Resources

Support the More to Be Podcast
If you are blessed by our podcast and ministry, we invite you to become a Sisterhood Member as a way of supporting our work. You'll gain access to our digital library full of resources that will help you have a fresh encounter with God and His Word.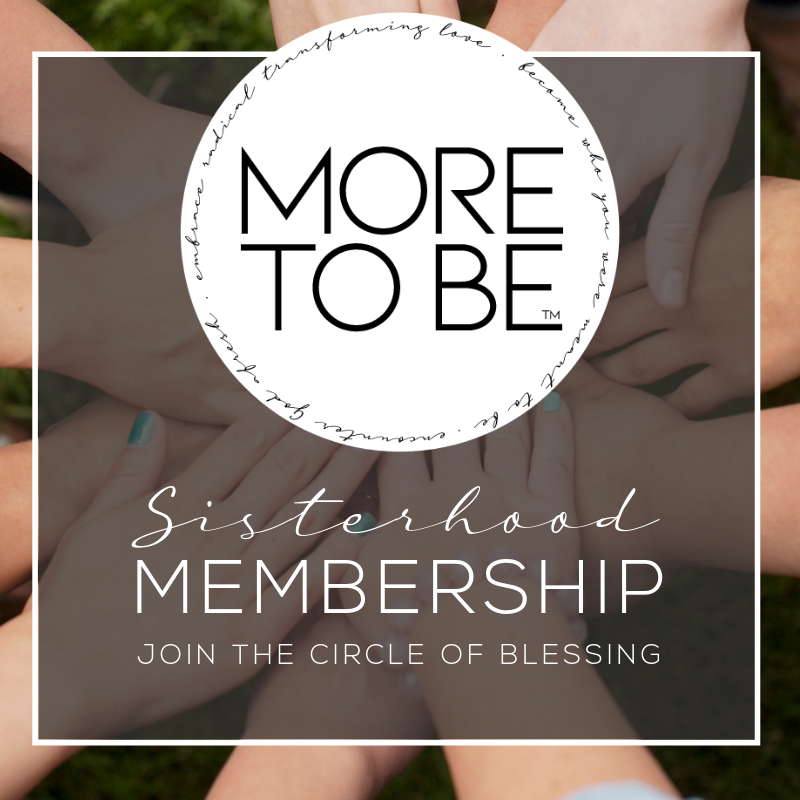 Enter coupon code "Podcast" at checkout to save an additional $20.