Are you struggling to understand the season you are in, especially as your faith matures and your life priorities shift?
Do you wonder what steps to take next or what to turn to as you navigate midlife?
While it is easy to find books and blogs and podcasts focusing on parenting tips, marriage, addictions, and hangups, it is noticeably lacking in resources for those entering their second half of life.
On the latest More to Be Podcast Episode, we're joined by Michelle Van Loon, who gives us context for understanding the different stages of life, especially in terms of spiritual growth, and how to seek out Biblical wisdom for even the most confusing and challenging circumstances.
If you find yourself wondering how to persevere, questioning what comes next, or wondering what Scripture says about your current stage of life, then this latest podcast is for you.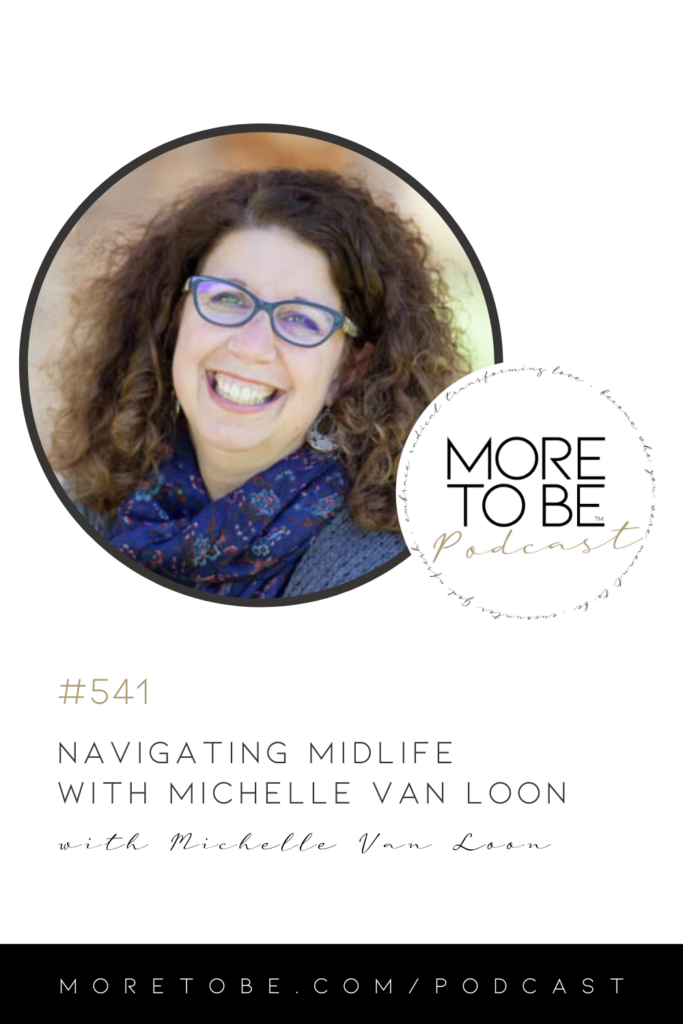 Since coming to faith in Christ at the tail end of the Jesus Movement, Michelle Van Loon's Jewish heritage, spiritual hunger, and storyteller's sensibilities have shaped her faith journey and informed her writing. She is the author of six books, including her latest book, Becoming Sage: Cultivating Maturity, Purpose, and Spirituality at Midlife. Michelle is a regular contributor at ChristianityToday.com and In Touch magazine, and is the co-founder of ThePerennialGen.com, a website for midlife women and men. She's married to Bill, and is mother of three and grandmother of two. Learn more about her writing and speaking ministry by visiting her website, MichelleVanLoon.com. 
If you've been blessed by this podcast, we hope you'll show your support by sharing it with your friends and family as well as take a moment to rate and review it in your listening app.

Highlights
Our brains have everything recorded and unless our thought life is challenged, it will continue in that same pattern. – Lisa
The thing that keeps us growing is NOT being comfortable. – Michelle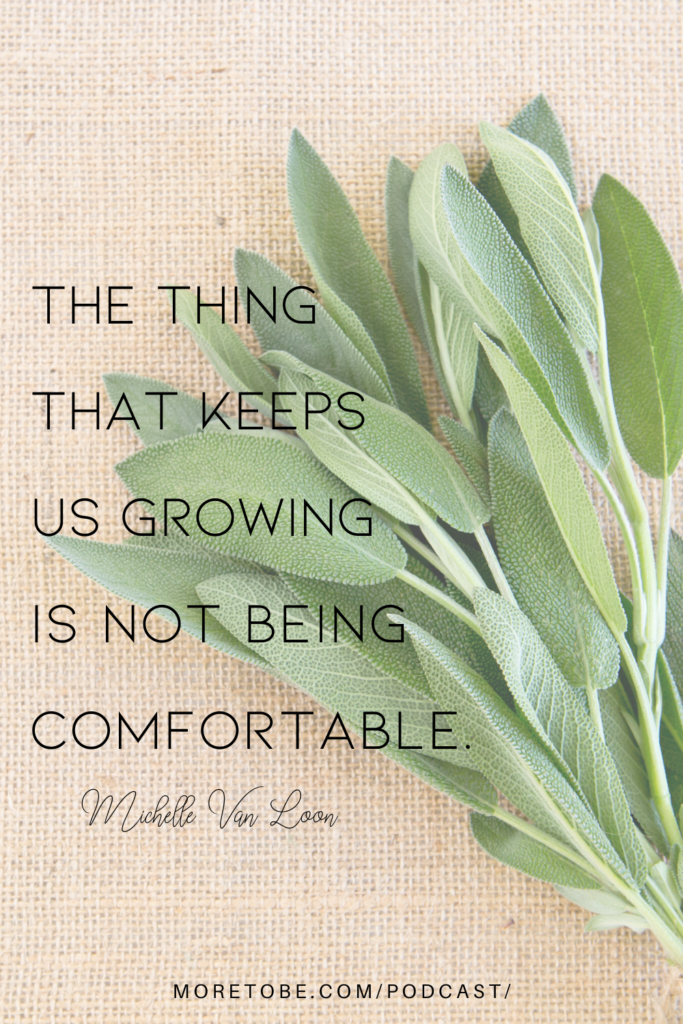 The questions that come when we get older are very different. – Michelle
This book has made me feel normal, because I haven't had anybody explain to me what it feels like to be in my forties and in that phase of life.- Lisa
God is at work in this although it feels like loss and discipline and confusion. – Michelle
Disorientation is meant to unhitch us from being a worker bee and finding our identity only in what we do or who we are with. – Michelle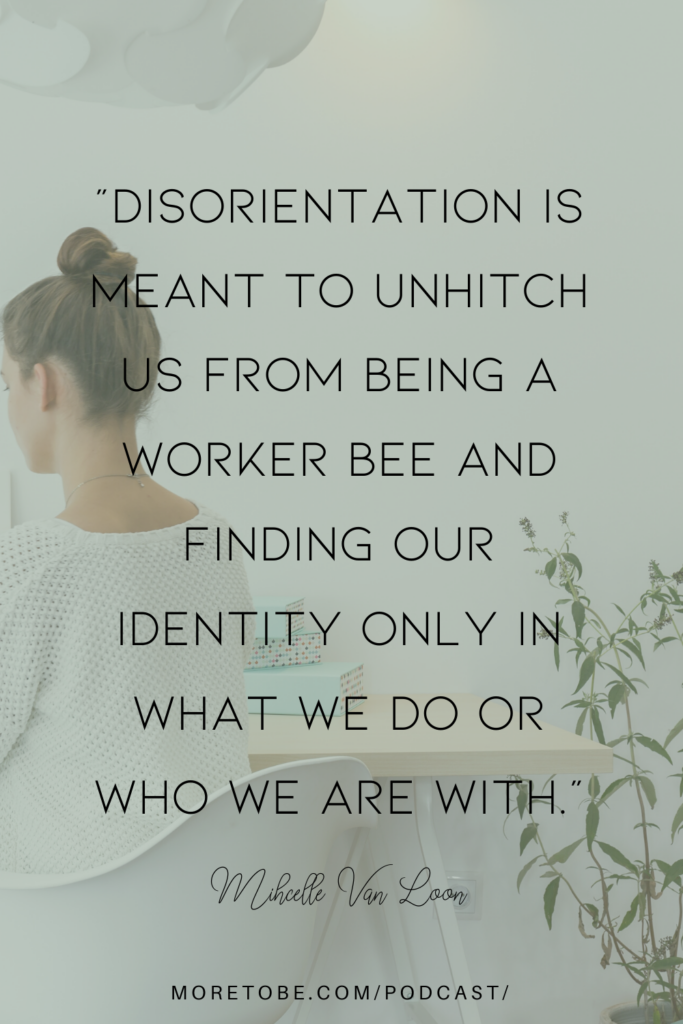 Relationship not outcome. Process not perfection. Progress not performance." – Lisa
This is perseverance – when you say not "Why God?" but "What do you want to accomplish through me, through this?"- Lisa
We are being saved every day. – Michelle
We have for a couple of generations, extracted a lot of promises and ignored the unpleasant parts, that it is kind of a spiritual malpractice. – Michelle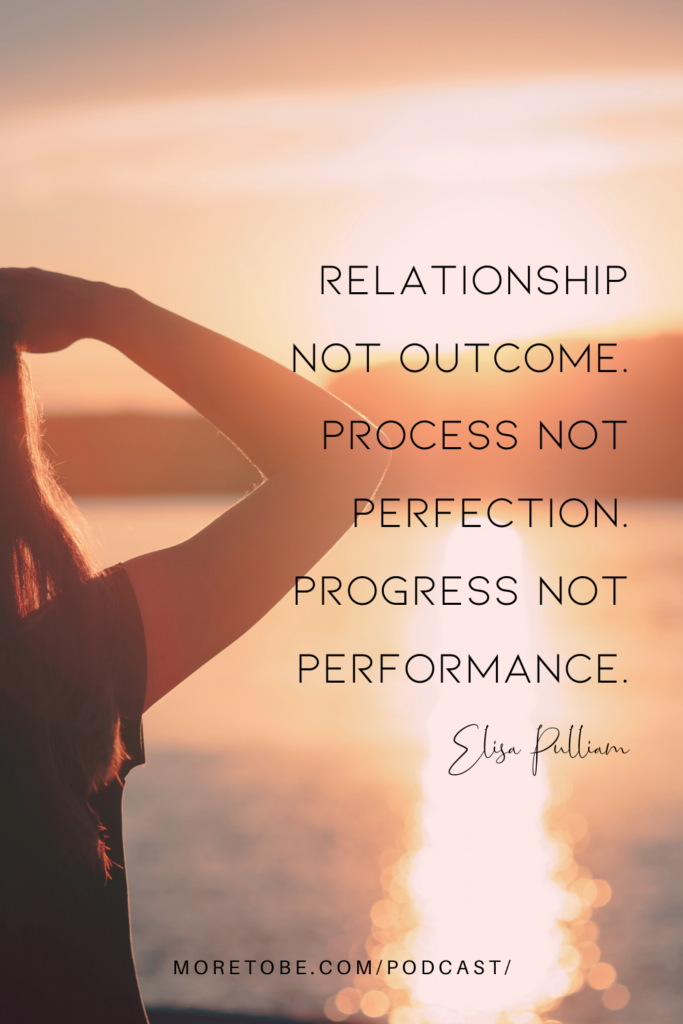 We don't have to look very far throughout Scripture to see that our ideas have more to do with the American dream than God's dream for us. – Michelle
The righteous will flourish like a palm tree, they will grow like a cedar of Lebanon; planted in the house of the Lord, they will flourish in the courts of our God. They will still bear fruit in old age, they will stay fresh and green, proclaiming, "The Lord is upright; he is my Rock, and there is no wickedness in him." – Psalm 92:12-15
Consider it pure joy, my brothers and sisters, whenever you face trials of many kinds, because you know that the testing of your faith produces perseverance. Let perseverance finish its work so that you may be mature and complete, not lacking anything. If any of you lacks wisdom, you should ask God, who gives generously to all without finding fault, and it will be given to you. – James 1:2-5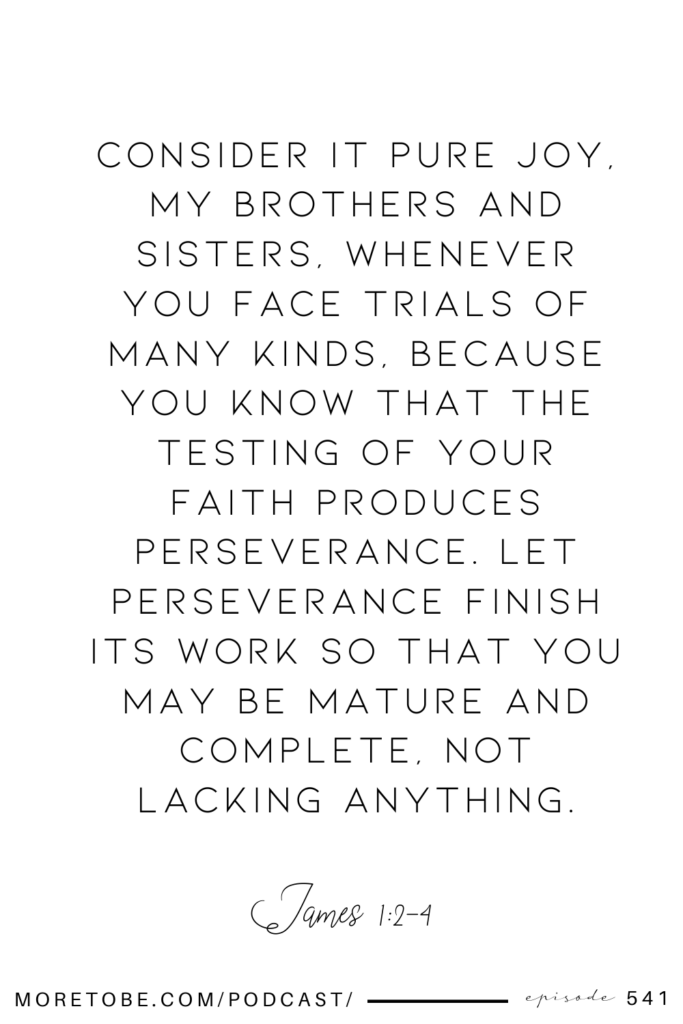 Mentions | Links | Resources

Support the More to Be Podcast
If you are blessed by our podcast and ministry, we invite you to become a Sisterhood Member as a way of supporting our work. You'll gain access to our digital library full of resources that will help you have a fresh encounter with God and His Word.