Today in the city of David a Savior was born for you, who is the Messiah, the Lord.

Luke 2:11 CSB
Have you ever noticed how God will bring something up again and again when He wants you to learn something?
So if you find it strange that we're studying about Jesus as our Messiah this week, compared to Him being our Savior last week, you might be feeling like this is a bit redundant. I challenge you, however, to take a pause and consider what more God would like to speak to you about as you reflect on who Jesus is to you.
Is Jesus your Messiah . . . your deliverer . . . the one who preserves you?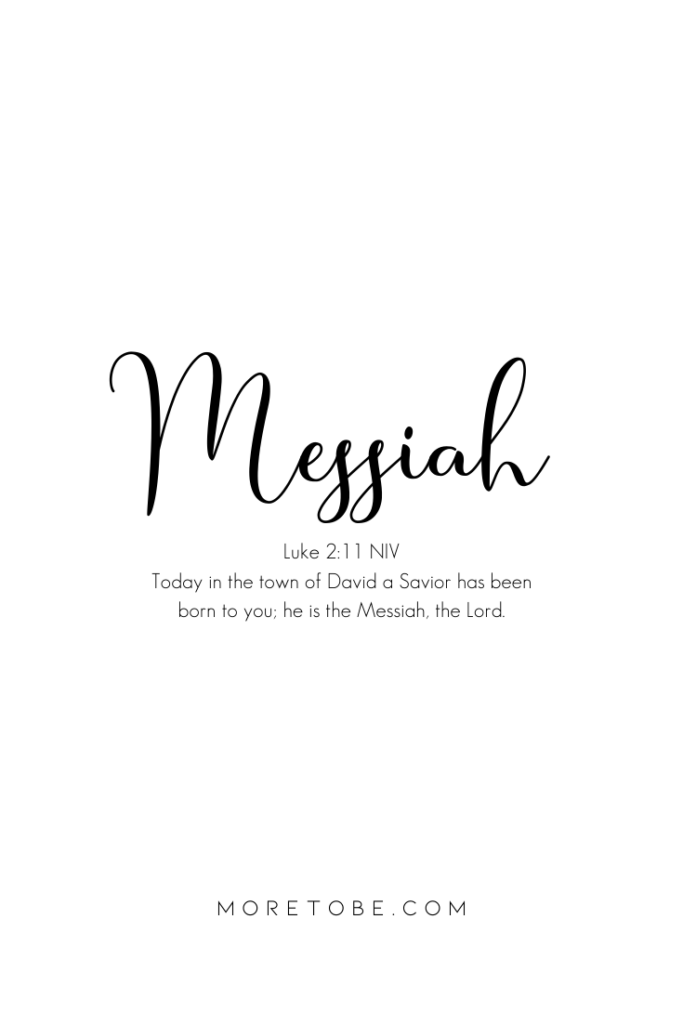 God, I thank You for giving us a Savior, a Messiah, a deliverer, a preverer of life in Jesus Christ, our Lord. Forgive me when I pick up those roles and attempt to do only what He can accomplish in my life and in this world. Help me, God, to live worshipping my Messiah and not anyone or anything else.

In the Strong Name of Jesus, Amen
---
Listen to the Wednesday in the Word Podcast Episode
If you've been blessed by this podcast, we hope you'll show your support by sharing it with your friends and family as well as take a moment to rate and review it in your listening app.
---
Get access to weekly teaching videos and bonus resources when you enroll in the Encounter God Bible Study.