It is without a doubt that the 2020 holiday season is going to look different than most. The normal chaos that comes with planning meals, decorating houses, going to holiday gatherings, and buying Christmas gifts becomes all the more complicated in the middle of a global pandemic.
How can you walk through this sacred season with grace?
What are ways for you to build margin into your life so that you can enjoy time with your community and spend time in worship of the King of Kings?
On this episode of the More to Be Podcast, I chat with Dawn Sadler and Leisa Short, two of our More to Be Coaches about preparing for the upcoming holiday season. We discuss how past hurt gets in the way of celebration, ideas for creating new traditions, and how to make time to rest amidst the hustle and bustle of the Christmas season.

This is an episode that will equip you to navigate this holiday season with grace and purpose. Be sure to check out our curated Christmas resources to help bring sacred and simplicity back into your holiday.
Of course, if you still feel overwhelmed, you can always book a Discovery Appointment with one of our coaches to get the support you need during a time when everything feels out of the ordinary.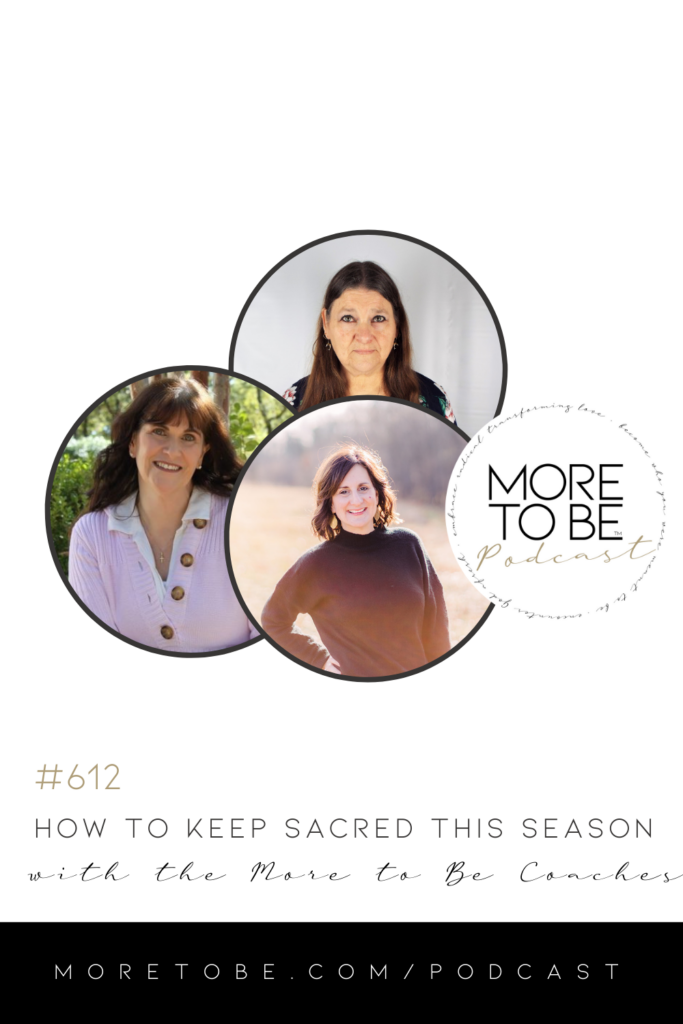 ---
Meet Dawn Sadler Unexpected life changes? I've been there multiple times. My life has taken many unexpected paths, including a complicated marriage of 30 years that ended in a heartbreaking divorce.  Meet amid the unplanned pit stops, the Lord has drawn me into a deeper relationship with Him.  I understand how easy it is to fall into a pit that's hard to crawl out of, yet God always pulled me out.  I'm passionate about leading women through the Bible as they walk through the difficulties life brings to climb out pits down a new path where the Lord leads.
Meet Leisa Short Leisa helps women evaluate their expectations in light of God's love and amazing grace. She is passionate about coaching women who find themselves lost in the expectations of others, the world, and their own personal expectations. Through focusing on God's plan for their lives, she inspires her clients to see themselves through God's eyes according to His Word. Leisa is a retired nurse who has experienced many struggles over the years, both emotionally and physically. She is grateful others have come alongside her to listen and ask the right questions, enabling her to find her "Ah-Ha" moment. She believes that God is good and He is faithful, we just have to come to Him. She would consider it a privilege to help you reach your "Ah Ha" moment. She has been married for 42 years, with two grown daughters and six grand angels. She was born and raised in southern California and currently lives on the Oregon Coast. She volunteers for the reading program at the elementary school and loves fellowshipping and studying the Word with her sisters in Christ.
If you've been blessed by this podcast, we hope you'll show your support by sharing it with your friends and family as well as take a moment to rate and review it in your listening app.

Highlights

God gave us Jesus as the ultimate gift. – Leisa
If you can sit at Jesus' feet, even for just a few minutes, it can make a world of a difference throughout your day. – Leisa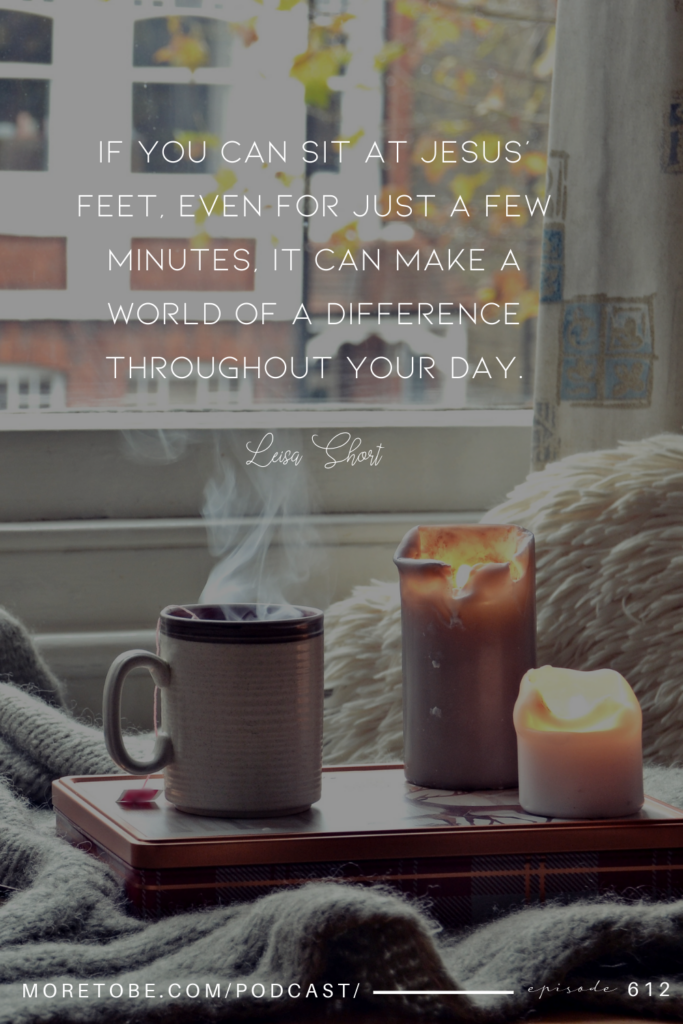 Going into Christmas with extra things on the plate does not mean to eliminate the primary things. – Lisa
How powerful it is to pray over the people in your life! – Dawn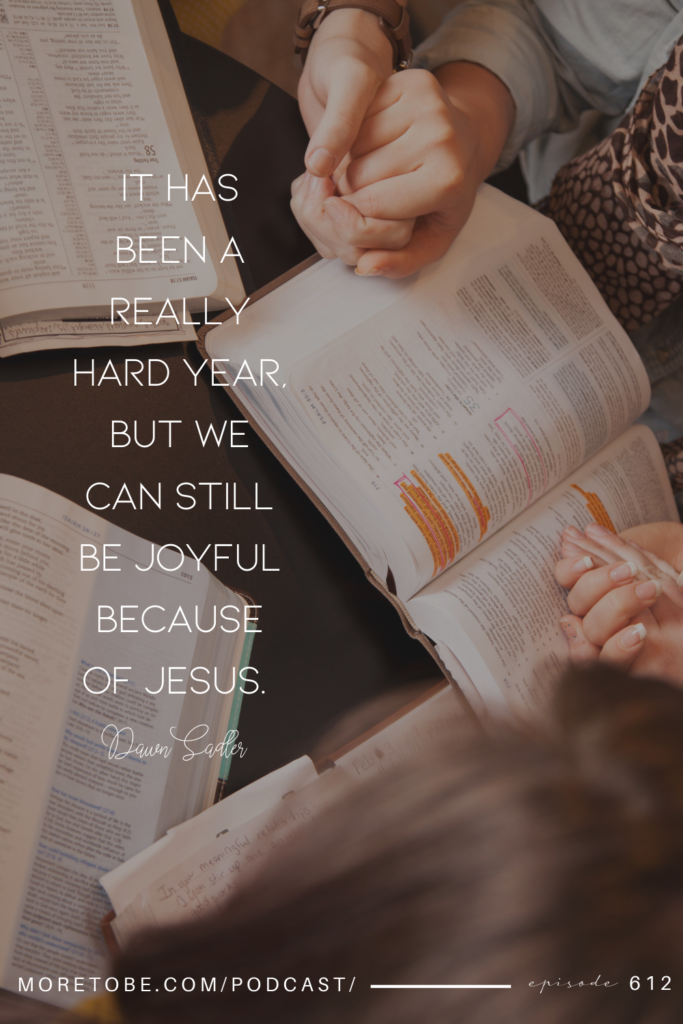 It has been a really hard year, but we can still be joyful because of Jesus. – Dawn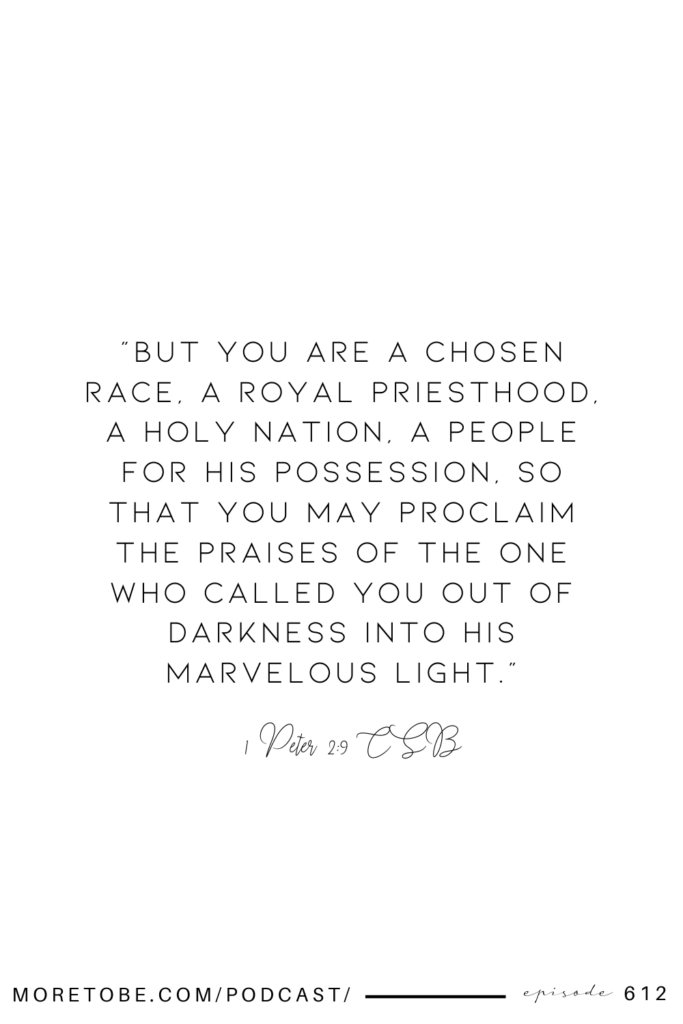 We need to grieve and mourn the losses in this season. We just need to make sure we do not live there for a long period. – Dawn
When we make messes, He makes messages. – Dawn
Be willing to let go of the things that are not life- giving and bring in the things that are. – Lisa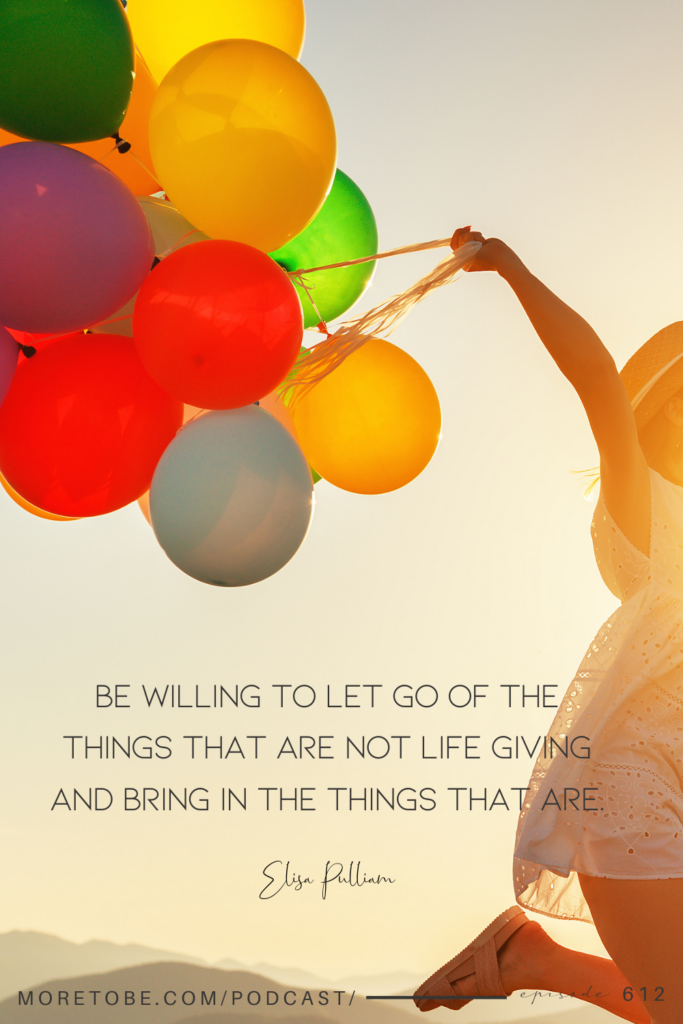 Mentions | Links | Resources
Matthew 6:1-4 CSB
Romans 12:2 CSB
Deuteronomy 6:6-9 CSB
1 Peter 2:9 CSB

Support the More to Be Podcast
If you are blessed by our podcast and ministry, we invite you to become a Sisterhood Member as a way of supporting our work. You'll gain access to our digital library full of resources that will help you have a fresh encounter with God and His Word.