When you are stressed, tired, or needing to just block out the world, what do you turn to?
Is it social media? Food? People?
The reality is that none of these will ever satisfy. We will be left wanting more, continuously coming back to find an inkling of joy and escape. Wendy Speake joined me again on the More to Be Podcast to talk about her latest book, The 40-Day Social Media Fast, and how important it is for our relationship with the Lord and the people in our lives, to fast from distractions and be present in the every day.
So often it is easy to hide or find something to numb the pain, but surrendering our addictions allows us to be consumed by the only thing that will ever satisfy us is Jesus.
If you're looking to minimize the distractions and increase your devotion to Jesus so that your life may align with His best, listen to this episode on More to Be Podcast. You'll be challenged and encouraged to press into the life God made you for.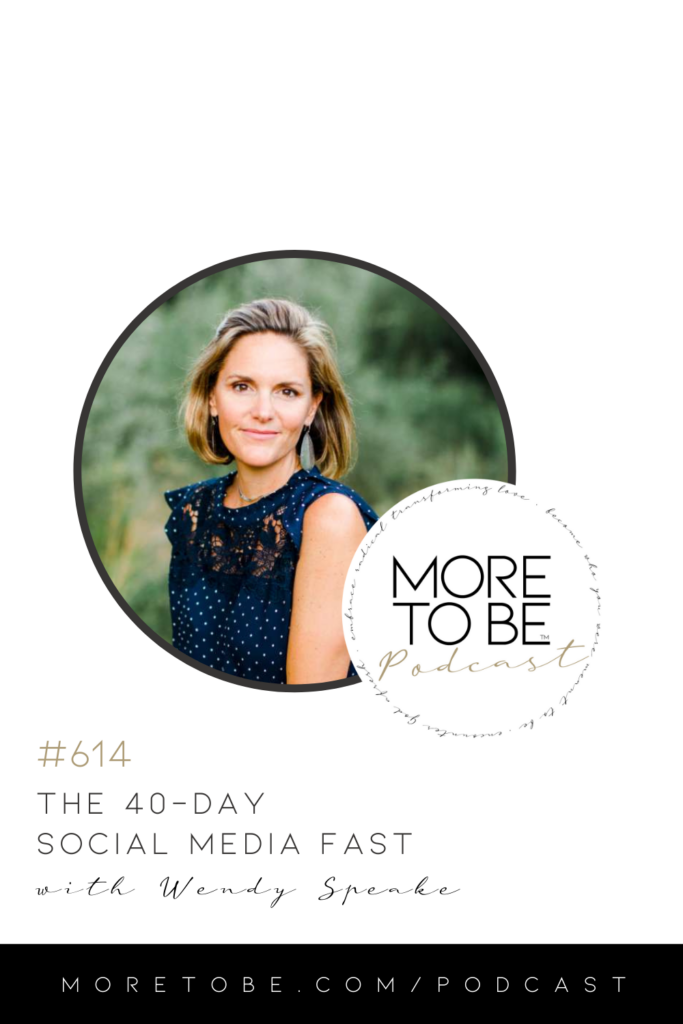 Meet Wendy
Whether on the stage or on the page, Wendy ministers to women's hearts through storytelling and Biblical life application. With a background in Hollywood as a trained actress, she utilizes the power of drama, poetry, comedy, and spoken word in the study of God's Word. She is the author of The 40 Day Social Media Fast and The 40 Day Sugar Fast, and co-author of Triggers: Exchanging Parents' Angry Reactions for Gentle Biblical Responses, Parenting Scripts: When What You're Saying Isn't Working, Say Something New, and Life Creative: Inspiration for Today's Renaissance Mom. Wendy and her husband Matt live in Southern California amidst lemon and orange trees, with their three ruddy boys. During this hands-full, hearts-full season Wendy works intentionally to balance her home life and ministry well. Connect with Wendy at wendyspeake.com.
---
If you've been blessed by this podcast, we hope you'll show your support by sharing it with your friends and family as well as take a moment to rate and review it in your listening app.

Highlights
What are you turning to to help you get through the tough days? – Wendy
In the time of 2020, we see more people turning to social media to avoid reality. – Wendy
Oh Lord, I am so sorry for how absent I have been from the life you have given me to live. – Lisa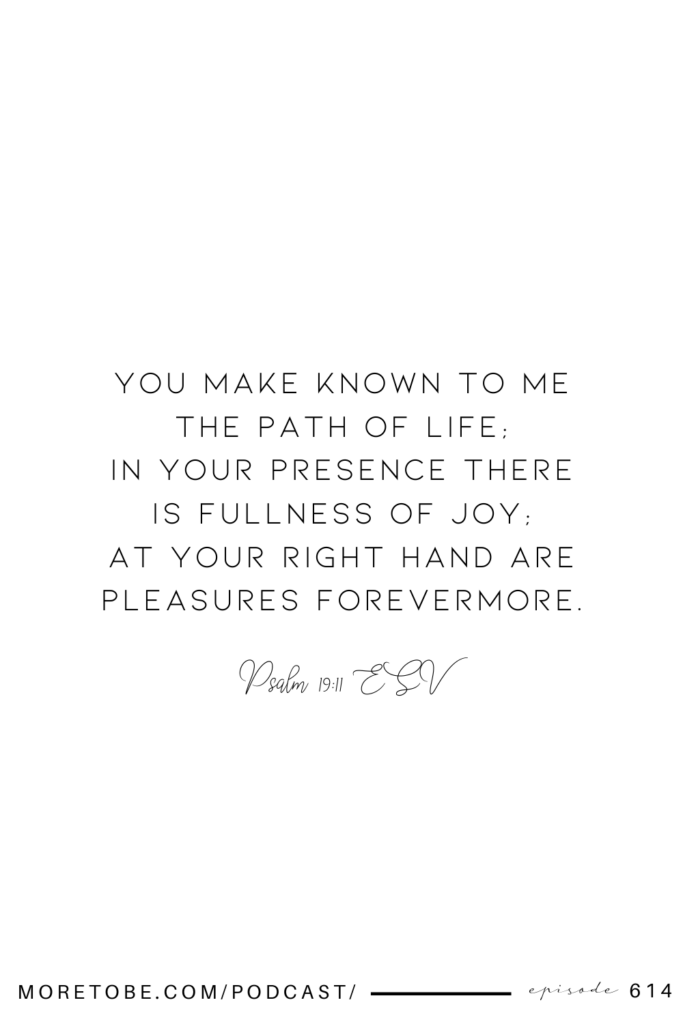 We miss much when we share much. – Wendy
We fast from something we are consuming so that we feast on Christ. – Wendy
Until you make the decision of what you're going to fast from, do you begin to see what is consuming you. – Lisa
When we do what God has ordained for us to do, He takes care of the details. – Lisa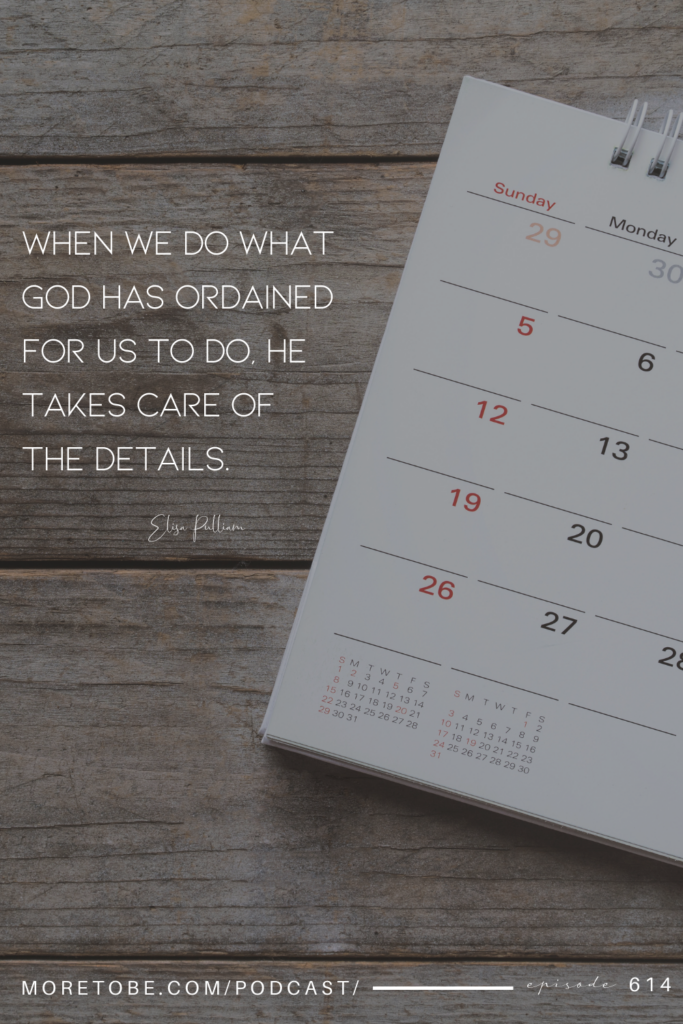 What are we consuming that is keeping us from consuming Jesus? – Lisa
You cannot stuff your face with food, social media, etc. and really experience hunger for Christ. – Wendy
I need to get back to a life in which I am tethered to my devices and addictions so that I can be emotionally whole and healthy. – Lisa
I want every action to be glorifying to God, even if it is hard. – Lisa
Mentions | Links | Resources

Support the More to Be Podcast
If you are blessed by our podcast and ministry, we invite you to become a Sisterhood Member as a way of supporting our work. You'll gain access to our digital library full of resources that will help you have a fresh encounter with God and His Word.