What matters more than love?
Have you thought about that question, especially in light of your relationships? Maybe you find yourself more concerned with being right, or not being wrong, than you are with how love is impacting your relationship with God, others, and even yourself?
Yes, it is possible to be more passionate about truth and being the "good girl" than it is about receiving and giving love the way God has laid out for us in the Scriptures.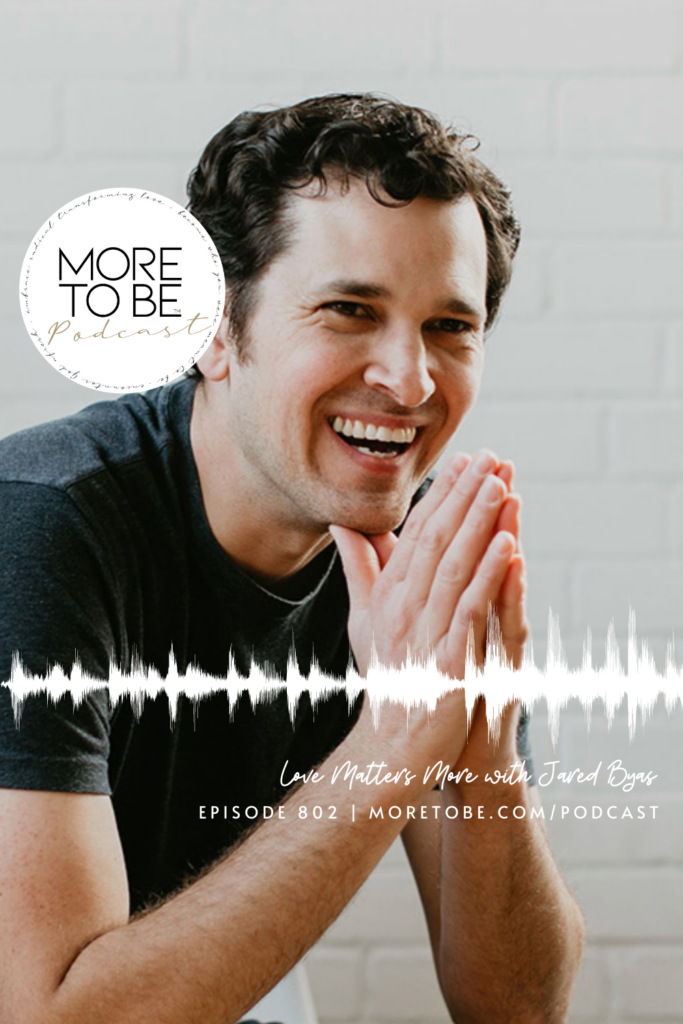 Not sure what I mean about that? Then join me for this episode of the More to Be Podcast for a thoughtful conversation with Jared Byas, author of Love Matters More. We explore the biblical call to love well without using truth as a weapon and consider how we can become aware of what is motivating our actions and hindering our ability to love God and others well. You'll be encouraged and challenged to love more intentionally!
---
Jared Byas is co-host of the popular podcast The Bible for Normal People and co-author of the book Genesis for Normal People and author of Love Matters More. As a former teaching pastor and professor of Philosophy & Biblical Studies, he speaks regularly on the Bible, truth, creativity, wisdom, and the Christian faith. He and his wife, Sarah, live outside Philadelphia, PA with their four children, Augustine, Tov, Elletheia, and Exodus. Connect with Jared at jaredbyas.com.
---
If you've been blessed by this podcast, we hope you'll show your support by sharing it with your friends and family as well as take a moment to rate and review it in your listening app!
---
Helpful Links
---
Become a More to Be Podcast Community Member
The More to Be Podcast is supported by our Patreon Podcast Community. You can become a valuable member and get access to exclusive downloadable resources, courses, coaching, and more at patreon.com/moretobe/.
Become a More to Be Podcast Community Member!