What would your life look like if you were deeply rooted in your faith and equally established by the love of God?
Maybe you've not thought about these two aspects as it pertains to your emotional and relational health before, presuming that simply having faith is enough? Or that knowing God can be enough, even if you don't personally feel a manifestation of His love.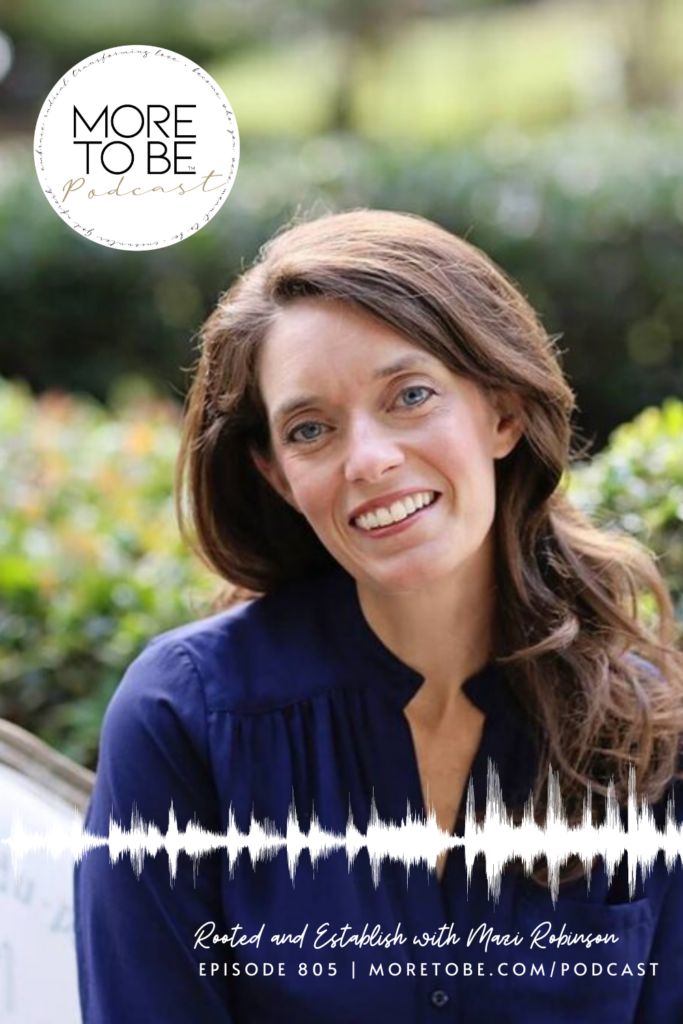 On this episode of the More to Be podcast, I am joined by Mazi Robison, a woman passionate about God's purposes and presence in our lives. She is equally committed to helping women uncover emotional wellness and ability to grow relationally, with the confidence of the Lord and filling of His love as a guiding force. So if you're ready to grow as a woman of God, listen in to discover ways that you may be ready to experience wholehearted breakthrough and authentic life transformation!
---
Mazi Robinson is a Licensed Professional Counselor (LPC006005) in Atlanta specializing in helping women discover their true voice as they navigate self worth/self esteem challenges, relationship concerns, and life stage transitions. Mazi has extensive experience in addiction and recovery counseling having worked on Ridgeview Institute's Adult Addiction Unit and at MARR (Metro Atlanta Recovery Residences) Women's Recovery Center. Mazi is a graduate of Vanderbilt University and has a Master's degree in Professional Counseling from Georgia State University.
---
If you've been blessed by this podcast, we hope you'll show your support by sharing it with your friends and family as well as take a moment to rate and review it in your listening app!
---
Helpful Links