We want to help you know your identity in Christ. And we want you to be able to share with those you love the truth about their identity, too.  So, we've put together a collection of Biblical truths that are foundational to our identity.  They are available as a PDF file with each graphic place on a different page.  This means you can use them in all sorts of creative ways: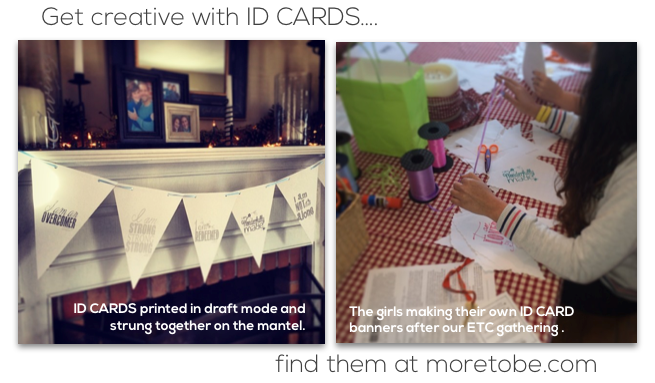 print out the collection to tuck into an 8.5 x 11, 5 x7 or 4×6 frame
trim each one to use as a note card
create a banner flag by cutting them into a triangle shape, attaching to a string, and hang across a mantel or window
use as invitation to an ETC gathering, where you can talk about identity.
You can use them any way you want! Of course, they are for personal use only and may not be used in a post or pinned on any social media site. Grab the Identity Card bundle here.


$8.99Add to cart