Are you tired of your problems?
Have you reached the point of total frustration?
Are you looking for something more?
There is another way of doing life.  But it requires honesty.  It also requires faith.  You'll need to be willing to believe that what I am about to say is indeed true, and meant for you. You'll also need to be willing to surrender the things in your life that are causing your pain and preventing you from becoming the woman God intended.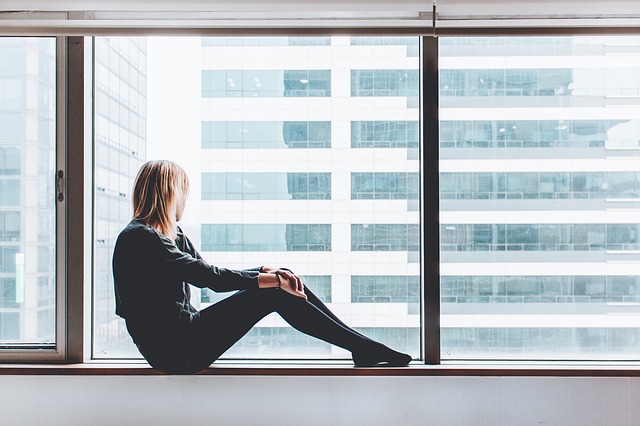 You may not realize this truth, but the God of the Universe has a personal interest in your life.  He wants you to know Him personally and experience first hand His love, hope, and unbelievable power.  But God won't force you to receive these gifts He has set aside for you. He'll wait until you come to Him, ready for a change.
Did you know that God is perfect? And did you also know that you'll never be able to get it all together and be good enough for God?  Yes, we will always mess up. We'll disobey our parents.  Rebel against those in authority over us.  Break promises. Betray friends. All this sort of mess is considered sin by God.
It is sin that separates us from God, putting up a wall between us and Him. But because God is merciful, He allowed His Son, Jesus Christ, to make a way to tear down that wall erected by our sin.
When Jesus took our punishment on the cross, His shed blood became the wrecking ball that knocks down the wall between us and God. While the consequences of our sin may still be seen or felt, we no longer have to live in that mess apart from God.  Instead, God reaches through that mess, picks us up, and brings us closer to Him, changing everything.
God took on the burden of our messed up lives, even though it isn't His fault. So what does He expect from us?  Surrender.  Simply put, God wants us to admit that He knows what He is doing while confessing that we know what we have done, trusting that only Jesus can make our lives right.
Jesus Christ died on the cross for the forgiveness of our very own sin.
When we surrender our lives to Christ, inviting Him to live in our heart as the redeemer of our sin, He not only tears down the wall between us and God, but He also gives us the Holy Spirit to become our personal guide, showing us how to live as sinners saved by grace. God knows we will never be able to make ourselves good enough to be in a relationship with Him, so He gives us Christ to make us right and change us from the inside out.
I know it sounds crazy, that simple faith in Jesus Christ can be the source of change in our lives, but I promise you, it is true!  It isn't that God miraculously transforms our circumstances, but instead He gives us new glasses to see the world, along with the power to endure and respond with grace to every situation. With clear eyes, we are able to see purpose, potential, and promises, along with a bigger picture of God's plan.  It is a much better way to live, don't you think?
Would you like your life to change today?
Invite Jesus into your heart by praying this prayer,
God, I believe that you are good, right, holy, and true. I know that I am a sinner, whose has messed up before and will continue to make mistakes in the future.  I am not perfect, but you are always perfect. Thank you for sending your Son, Jesus Christ, to die for my sins and make me right with you. Please come into my life. I give it to you. I want to live for you from now on. I surrender my life to you. In Jesus' Strong Name, Amen.
Now live a life changed by God.
God is delighted to be in charge of your life.  He never takes us by force, but He will give us His power when we ask for it.  Start today, speaking with God as you would a friend, about the areas in your life that are a mess.  Ask Him to show you how to live right.  And wait, expectantly, to see what He'll accomplish in your life as you yield every thought and action to Him.  Grab a Bible and start reading the book of John, and ask the Lord to provide a mentor to help you along your brand new journey of becoming the woman God intended.
Are you still not sure about this?
Check out a great website that will answer all of your questions, PeacewithGod.net. Feel free to reach out to us and we'll do our best to help you out.
Scripture References:  Ephesians 2:8-10; Romans 10:9; Matthew 10:32-33; I John 1:9; Acts 2:38; Acts 3:1; Romans 5:1; Romans 4:16; Romans 1:16-17; Romans 10:9-13; Romans 8:5-11; Romans 2:4-5; Romans 6:1-8; Romans 12:1-2