More to Be is passionate about impacting the next generation of women with the Truth. We believe that God designed for us to be a multi-generational people, where the older generation of women are involved and invested in training up the young women in their lives, as illustrated in Titus 2:3-5.
This generation of young women desperately need to know the Word and see it lived out by real women striving to honor God and obey the Truth.  They need to experience relationships in which the Scriptures are applied with humility, grace, and determination.   They need transparent answers to their toughest questions, even if those answers are a bit messy and raw. 
At the heart of More to Be lies a vision see generations of women transformed into something extraordinarily beautiful as they discover their identity in Christ and ways to live out their faith. We believe this is the essence of biblical mentoring, too. This idea of doing life together . . . regardless of age or spiritual maturity . . . in order to learn from each other and see what it means to live out an authentic faith.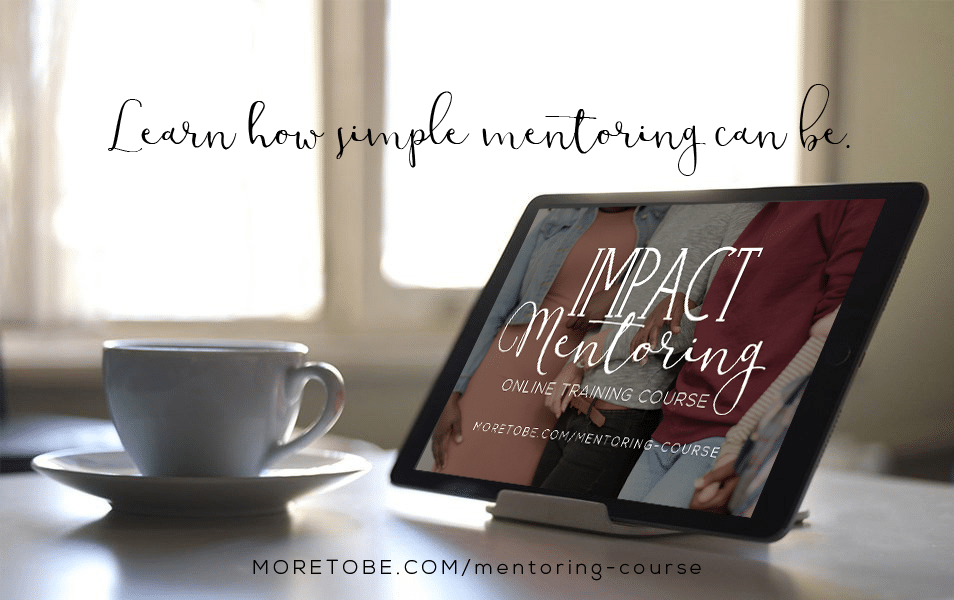 We especially want to see moms step into significant mentoring roles with their daughters, and yet we know that every girl is blessed when any older woman invests in her life.  Wouldn't it be amazing if aunts and grandmas, youth leaders and neighbor-friends came to see their God-given place of influence on the next generation, too?
That's why we're passionate about mentoring and training women to know how to do it and why they are called. To develop the skill and cultivate the art of mentoring biblically, click here to enroll in our online, self-paced mentoring training course.
Questions?
email more (at) moretobe (.) com