Description
Would you like to learn how to be an effective biblical mentor?
The Biblical Mentoring Training Program combines the online, self-paced Impact Mentoring Training Course with an online group experience through an exclusive Facebook group for participants.
Led by bible teacher, coach, and the author of Impact Together: Biblical Mentoring Simplified, Elisa Pulliam, you will gain access to her directly to ask your questions and be encouraged by her decades of mentoring experience.  She is joined by a gifted team of mentoring leaders, who will serve you with weekly posts to encourage you in the training process as well as live teaching and Q&A times.
The program will equip you to step into biblically-based mentoring relationships while also igniting your faith as you discover how to follow Christ distinctly.
Regardless of your age, stage, or career path, this program is designed to equip you to mentor biblically in every type of relationship and responsibility.
This Training is Great For You!
This training is perfect for:
Moms, Aunts, Grandmas
Youth Leaders
Women's Ministry Leaders
Pastor's Wives
Sunday School Teachers
Bible Study Leaders and Coordinators
Missionaries
Youth Mentors
Crisis Pregnancy Center Volunteers
Homeless Shelter Volunteers
Prison Ministry Workers
Regardless of your role, you'll gain the skill you need to reach those you're serving more effectively as you develop a mentoring skill-set. The Impact Mentoring Training Program will simplify the mentoring process and offer you great inspiration for stepping out in faith and impacting the world around you.
The Group Experience is Life-Changing
While you can go through the video-based and download-rich course all by yourself, this unique experience provides you with an opportunity to interact with other mentors-in-training through a private Facebook group led by passionate leaders. In this group course experience, you'll discover:
Why we're better together from a biblical perspective.
The challenges of generational differences and how to connect more effectively with those older and younger.
What to do with the excuses that keep you from stepping into mentoring relationships.
How to approach mentoring relationships naturally.
How to create healthy structure and boundaries in mentoring.
Ways to listening more effectively and respond with compassion.
Steps to take to ensure you're in a good place to mentor.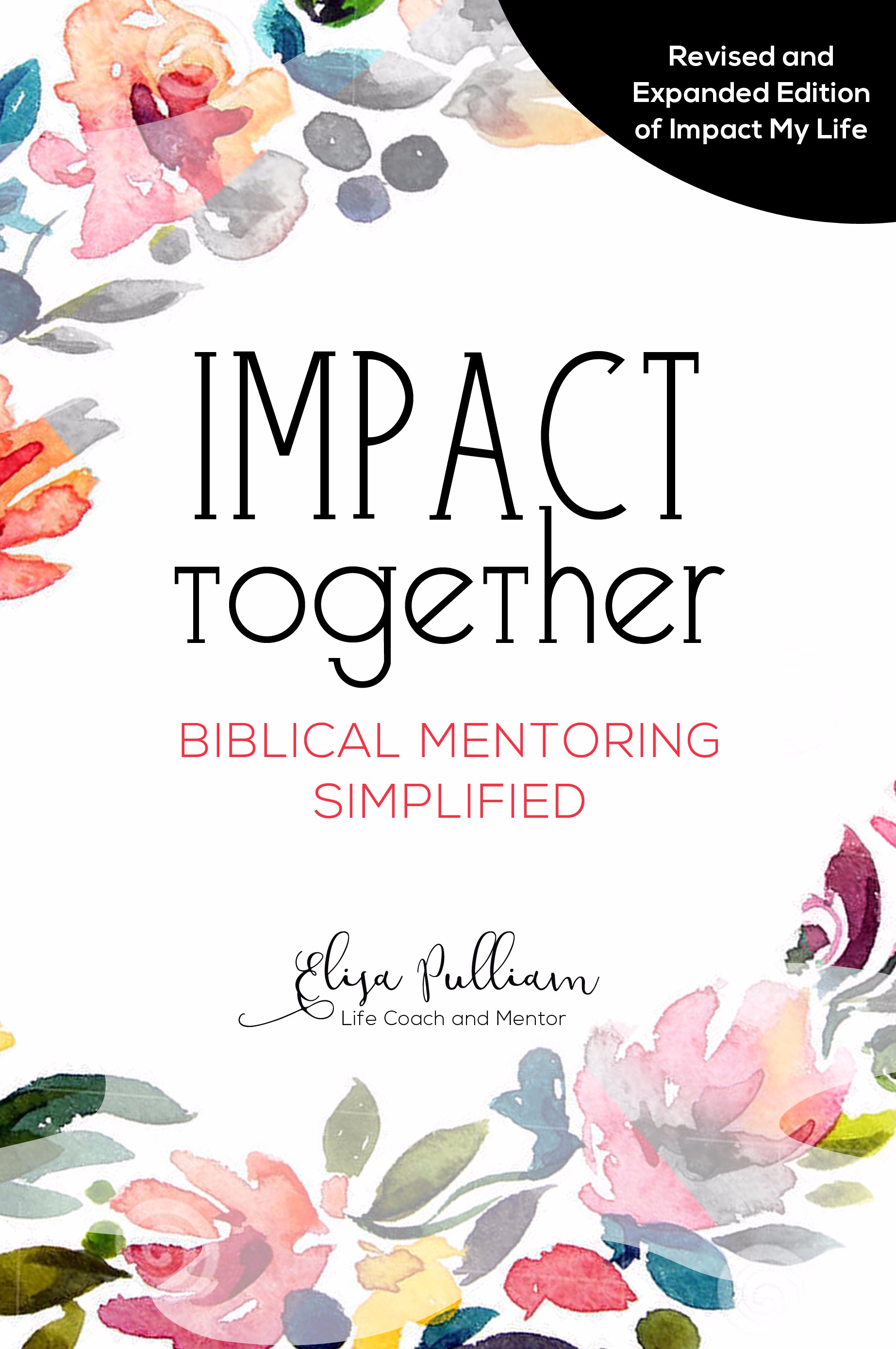 Over the course of six weeks, you'll be given access to:
The complete Impact Mentoring Training Course, with videos, audios, downloads, and worksheets
Weekly interaction in the Facebook group
Bonus audio teachings
Facebook lives and opportunities to interact with your leaders
Really, there are bonuses?
Yes! You'll get access to these bonuses that come with the online course:
If you'd like to grow as a mentor,
this is the training opportunity is for you.
The Biblical Mentor Training Program begins on August 20, 2018.
To enroll, click "Add to the Cart" and proceed through the checkout process.
You'll receive a download of instructions in your email.