The struggle with anxiety is real, no matter how strong our faith may be.
It may attempt to hold us in its grip, but it can't keep us there.
God made a way for us to experience calm again.
Through practicing regulating habits combined with clinging to biblical truths (and seeking professional help when needed) we can learn how to respond to anxiety without shame or guilt. Anxiety is simply our body telling us about what our mind cannot ignore. Once we see it for what it is, we can move through anxiety to the other side . . . where calm resides.
There is hope. Calm is coming.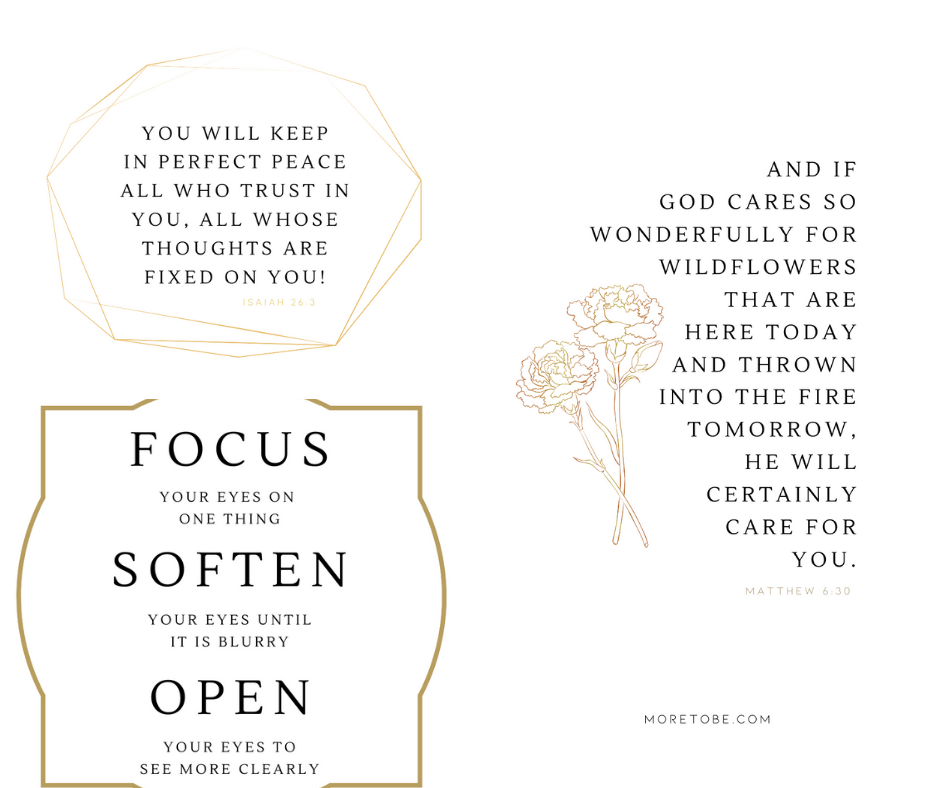 How to Use the CALM Cards
Anxiety is an outward sign of your body's response to something that feels threatening. Naturally, your brain responds with a fight, flight, or freeze reaction. The prompts on the following cards offer simple regulating steps to respond to your body's response along with Bible verses to align your mind with God's truth. 
(1) Notice Your Body's Response 
(2) Get Moving to Activate your Mid-brain
(3) Become Aware of Your Emotions
(4) Connect with God and Others
These regulating steps, drawn from practices used in trauma-focused equine-assisted therapy, along with meditating on biblical truths, are beneficial for all of us. However, in the case of anxiety that simply won't lift, the best step is to seek the help of a mental health professional.
Get the CALM Anxiety Strategy Cards for free when you become a Sisterhood Member along with a library of resources to grow your faith!