Life is short.
It may be a cliche, but it is true: We only have this moment. We really don't know what the next will hold for us, much less tomorrow or a year from now. So then, why should we bother with planning? Because, Lord willing, tomorrow will come. In the same way, we can't guarantee we'll take another breath, we also can't predict when our time on earth will come to an end. So while we have this moment, wouldn't it be wise to embrace it?
God has given us the privilege and opportunity to be intentional about how we live our lives.
We are stewards of our bodies, minds, time, talent, resources, investments, and families. God may be sovereign overall, but in His grace and mercy, He allows us to plan, dream, and steward our days.
We've been equipped for today by the God of the universe.
It is time to find out how.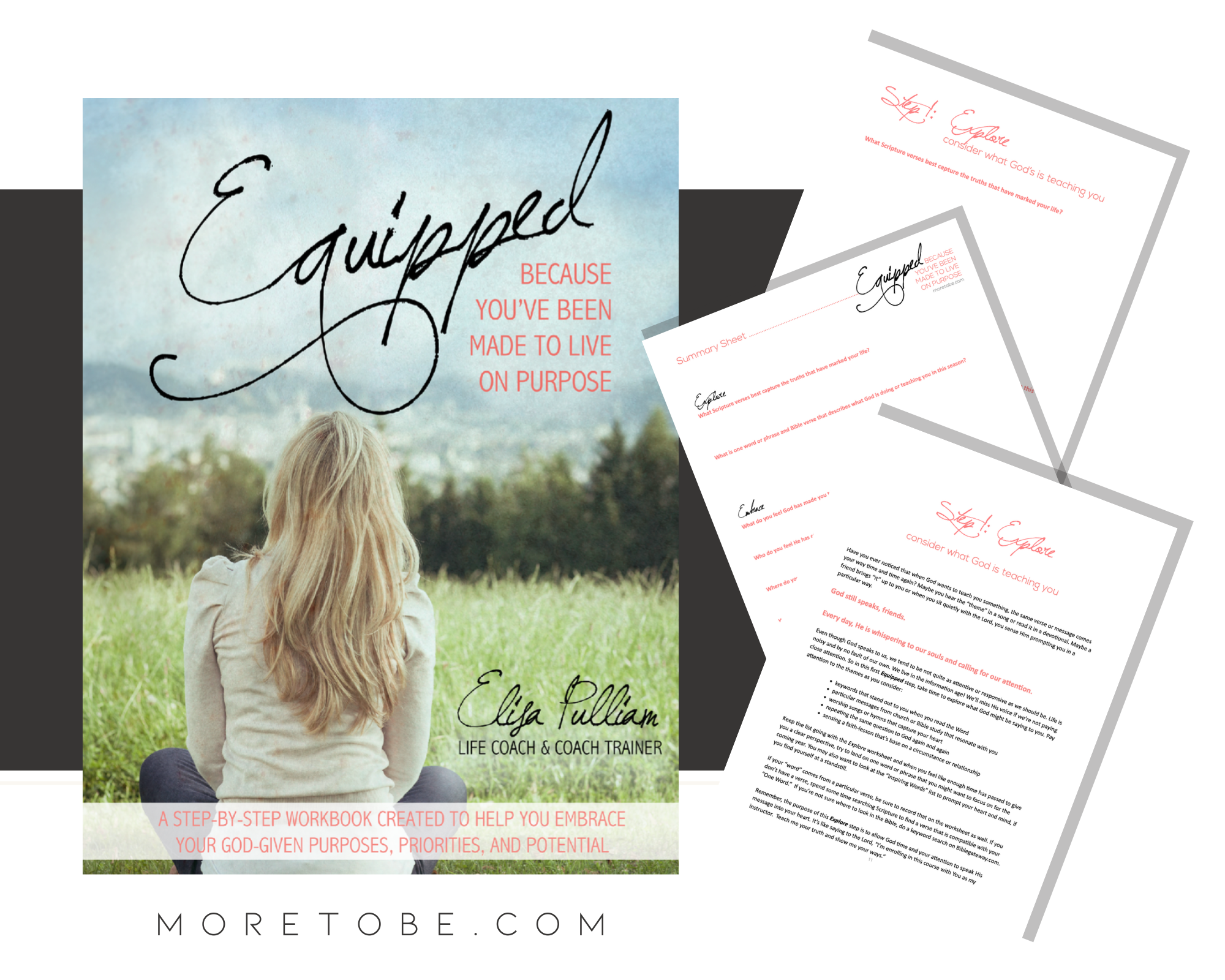 Equipped: Because You Were Made to Live on Purpose offers three simple steps in an easy to navigate download to help you work through the process of living intentionally. You'll be able to pinpoint key verses and a year-long theme that you sense God may like you to focus on for the next twelve months, draft a mission statement describing how you want to live and come up with loosely held short-term goals based on your priorities.
So grab this workbook, either by adding it to the cart or heading over to the Sisterhood, where you'll also get the Equipped Workbook PLUS access to the customizable, printable Equipped Planner with Intentionality Worksheets and dozens of other resources including teachings, downloads, and Bible studies.
---
Available Exclusively in the More to Be Sisterhood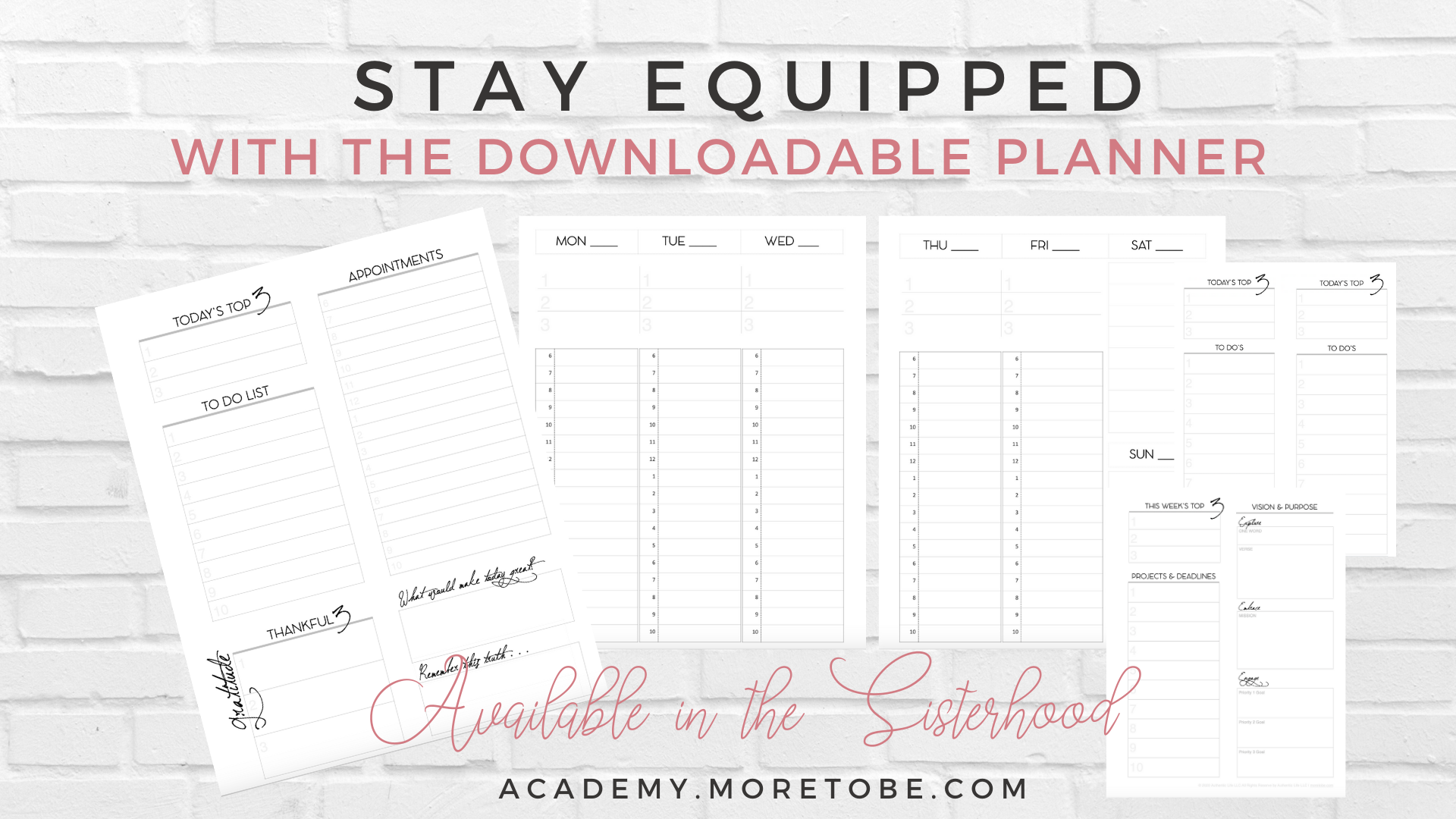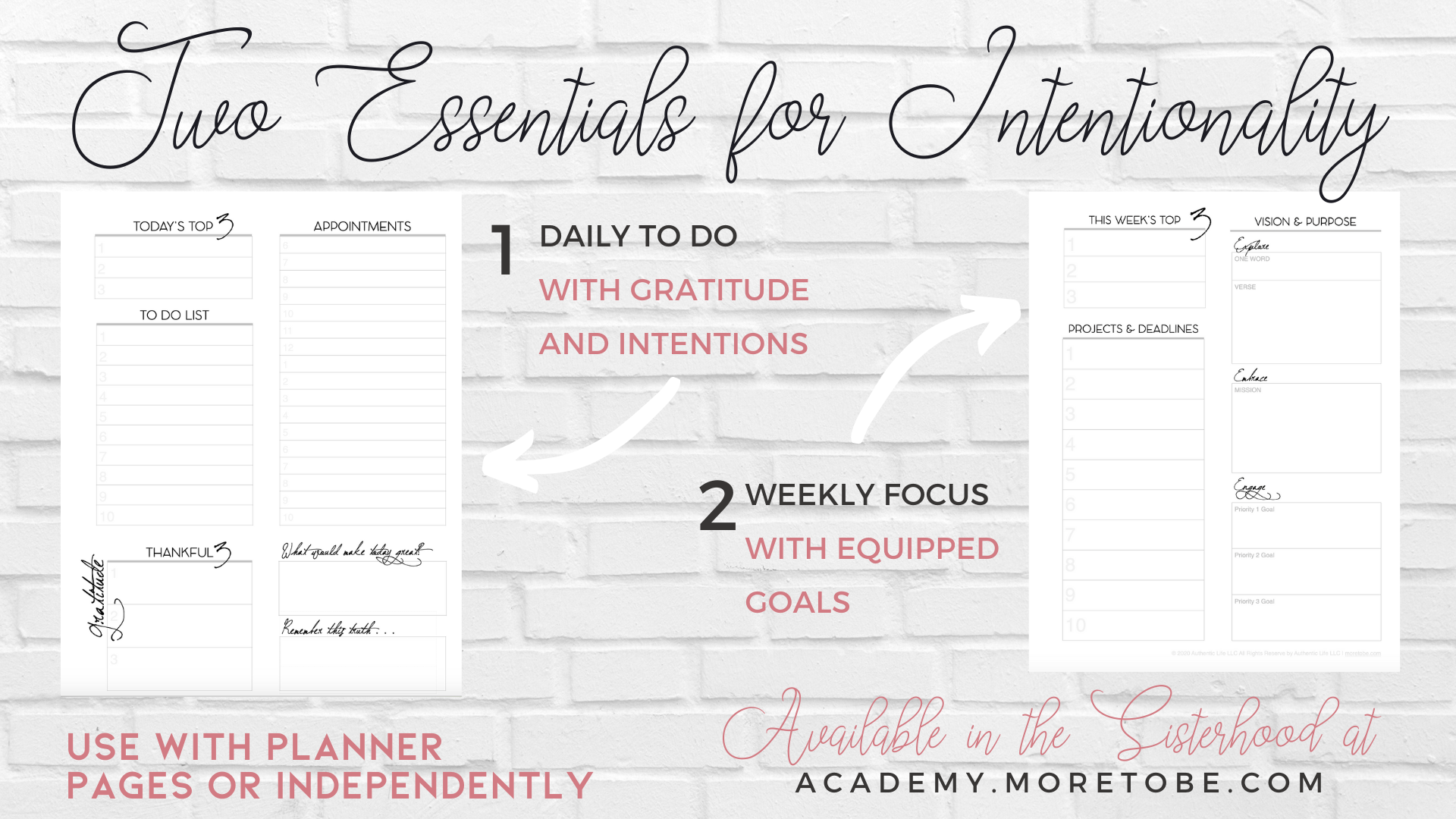 Join the More to Be Sisterhood to get the workbook, planner, worksheets, and dozens of other biblically-steeped resources!