Would you like to learn how to be an effective biblical mentor?
The Biblical Mentoring Training Intensive combines the online, self-paced Impact Mentoring Training Course with an online group experience through an exclusive Facebook group for participants led by bible teacher, coach, and the author of Impact Together: Biblical Mentoring Simplified, Elisa Pulliam.
The intensive will equip you to step into biblically-based mentoring relationships while also igniting your faith as you discover how to follow Christ distinctly.
No matter your age, stage, or career path, this training is designed to equip you to mentor biblically in every type of relationship and responsibility.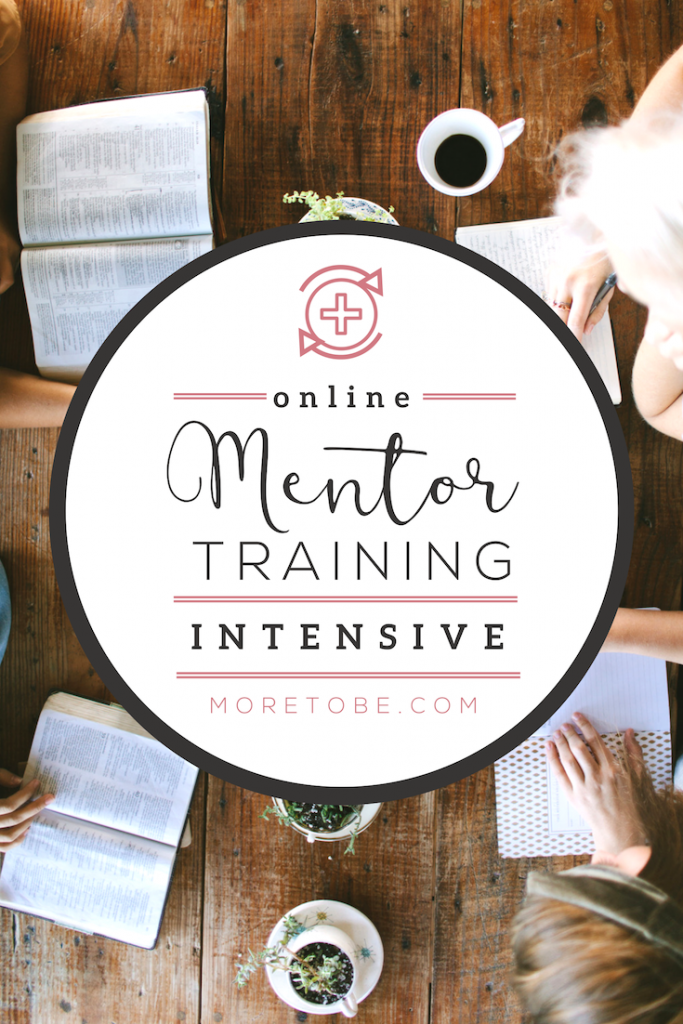 This Training is Great For You!
This training is perfect for:
Moms, Aunts, Grandmas
Youth Leaders
Women's Ministry Leaders
Pastor's Wives
Sunday School Teachers
Bible Study Leaders and Coordinators
Missionaries
Youth Mentors
Crisis Pregnancy Center Volunteers
Homeless Shelter Volunteers
Prison Ministry Workers
Regardless of your role, you'll gain the skill you need to reach those you're serving more effectively as you develop a mentoring skill-set. The Impact Mentoring Training Program will simplify the mentoring process and offer you great inspiration for stepping out in faith and impacting the world around you.
Learn . Grow . Connect .
While you can go through the video-based and download-rich course all by yourself, this unique experience provides you with an opportunity to interact with other mentors-in-training through a private Facebook group led by passionate leaders. In this group course experience, you'll discover:
Why we're better together from a biblical perspective.
The challenges of generational differences and how to connect more effectively with those older and younger.
What to do with the excuses that keep you from stepping into mentoring relationships.
How to approach mentoring relationships naturally.
How to create a healthy structure and boundaries in mentoring.
Ways to listening more effectively and respond with compassion.
Steps to take to ensure you're in a good place to mentor.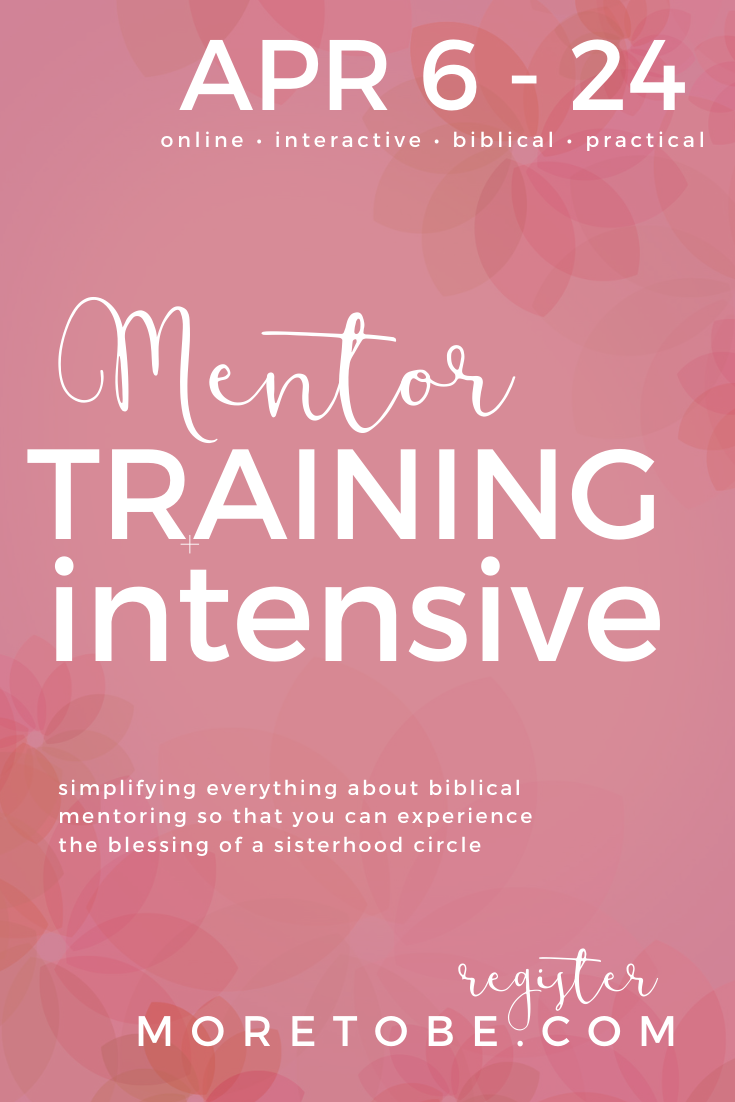 What does "Intensive" mean?
The Intensive is a hybrid of our online, self-paced curriculum with our interactive Facebook group training approach consolidated into a two week period. The best part about it is that you can show up at any time of day that is good for you!
---
How much time will it take?
Over the two-week period, you should expect to devote daily time towards:
reading the assigned chapters in Impact Together (10 – 20 minutes)
answering the questions in the book (5 – 10 minutes) or  completing the downloadable worksheets (10 – 20 minutes)
watching the online course videos (15 – 30 minutes) or the Facebook group videos (10 – 25 minutes)
We estimate that devoting an hour a day to this course for 14 days will be more than sufficient for you to complete it all. If you fall behind, that is totally okay because you will have lifetime access to the curriculum and six months of access to the Facebook group.
---
What do I have to pay for this training?

In order to participate in this training you will need to buy the ACCESS PASS for $9.99 and the COURSE for $39.
The reason we have two separate fees is that some of our students previously bought the course at a time when we were not doing the intensive.
GET your ACCESS PASS through clicking the "Add to Cart" button on this page. After you check-out, you'll receive an email with a link to download the instructions. In those instructions, you'll find the link to the Facebook group.
BUY the Impact Mentor Training Course here. The course includes a PDF copy of Impact Together: Biblical Mentoring Simplified.  If you want a paperback version of Impact Together, you can purchase it at Amazon.
---
Questions?
Please don't hesitate to use the contact form to reach out to us.