Wouldn't you agree that Christian teens, as well as their moms and mentors, wrestle with finding healthy boundaries on beautifying the outside, while they know it is their inner beauty that matters most?
Beauty is one of the most challenging, heart-wrenching topics facing teens through twenty-something gals and even today's women. 
No matter the age, females struggle to understand where they fit on the beauty scale and how to accurately see their reflection in the mirror.
In our collection of Redefining Beauty resources, we look at what the world has to say about beauty, what God's perspective instructs according to Scripture, and how to live it out in practical and inspiring ways.
The goal is not to just provide more information on beauty but to see a movement of teens, twenty-somethings, and today's women redefine beauty for themselves, others, and the next generation, by how they live in the skin they're in.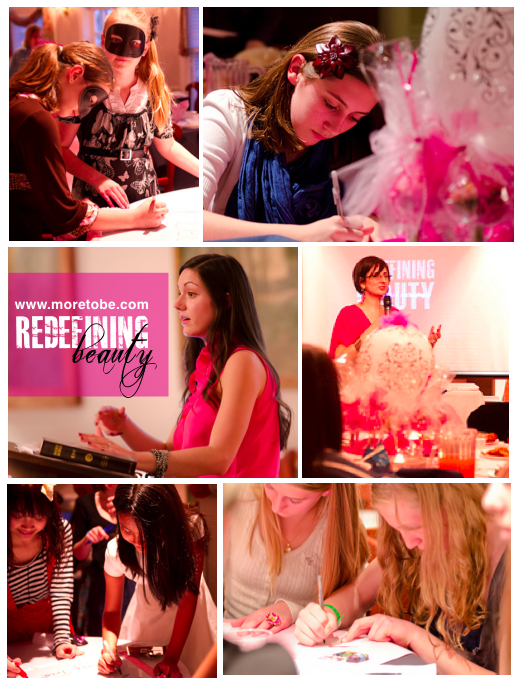 We encourage you to make the most of these resources and to prayerfully consider bringing the Redefining Beauty movement into your heart, home, and community as well as into the lives of the next generation of women. Our founder, Lisa Pulliam, is willing to prayerfully consider partnering with you in bringing the message forth.  For more information on her availability, please contact her at lisa (at) moretobe (.) com.

To get access to the Redefining Beauty Leader's Guide, Tween/Teen Guide, and Redefining Beauty Checklist, click "add to cart" and proceed through the check-out process.
$4.99Add to cart