Will you #sendHOPEwithLOVE to those impacted by COVID-19 in your sphere of influence?
2020 was supposed to be the best year yet!
At least that was the proclamation of many as the clock struck midnight on New Year's Eve.
In less than three months, life is worse than it has ever been for many.
COVID-19 changed everything.
Businesses are shut down.
Schools are closed.
Endless employers have laid off hard-working employees.
Medical workers are risking their lives to care for victims of the Coronavirus. 
The impact is far-reaching. The devastation is unquantifiable.
But God.
But hope.
But love.
For those of us who can spare a few dollars and sacrifice a few minutes, we have the opportunity to be used by God to send HOPE with LOVE.
The opportunities are limitless.
So, will you take this challenge on and choose to #sendHOPEwithLOVE by supporting a local business, restaurant, or entrepreneur through purchasing a gift card, not for yourself, but to send to an essential worker in your sphere of influence?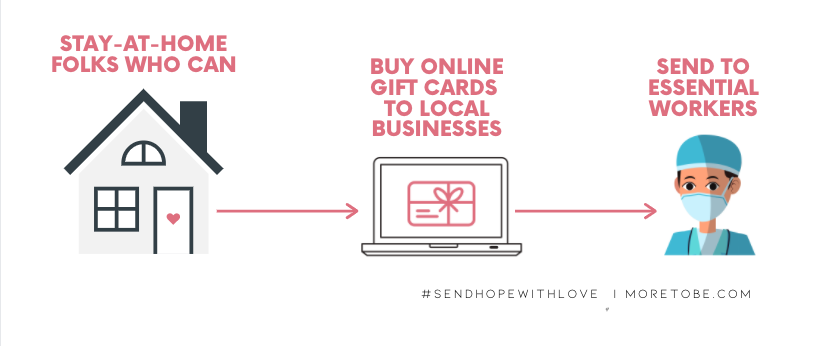 Step 1
Select a Business or Provider to Support with Your Gift Card Purchase
Use this list below to think about all the places you frequented prior to COVID-19.
Start with the last place you went to before the stay-at-home orders impacted your life.
Purchase as many gift cards as you can.
Step 2
Send Your Gift Card to an Essential Worker
Use these lists to consider the essential workers in your sphere of influence. Start first with your friends and neighbors!
Either using an e-gift certificate sent to an email address or traditional gift card sent in the mail, surprise an essential worker with a gift of hope that they can use when our world recovers from COVID19.
Step 3
Get Your Family On Board
Grab the printable version of the #sendHOPEwithLOVE checklist and gather your family around to plan out who you'll bless.
Use the bottom half of the second page to give with your gift!
Because we know it is sometimes hard to come up with the words!
Step 4
Invite Others to Join In
Who can you share this #sendHOPEwithLOVE challenge?
Grab these social images to invite your communities to bring about a way of blessings.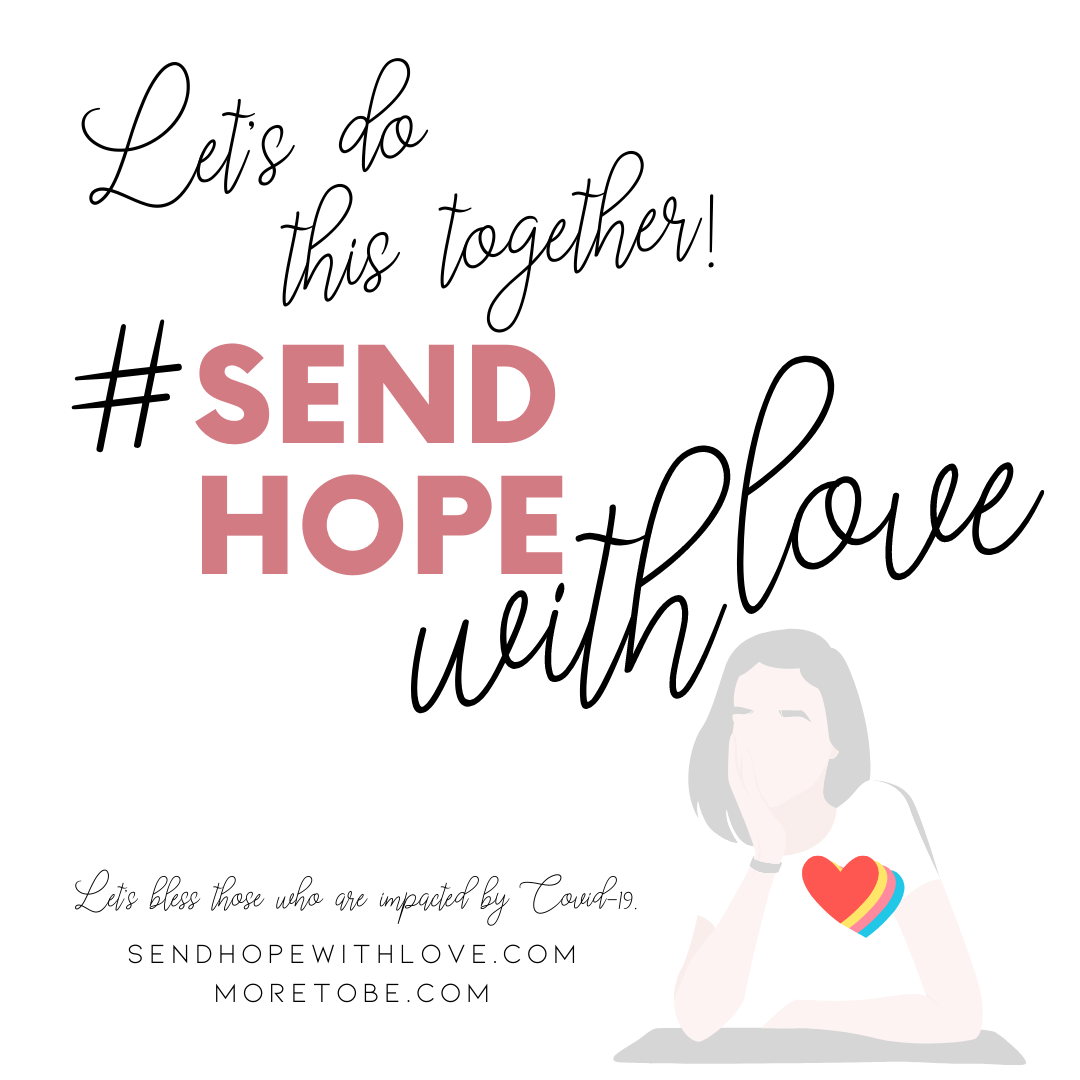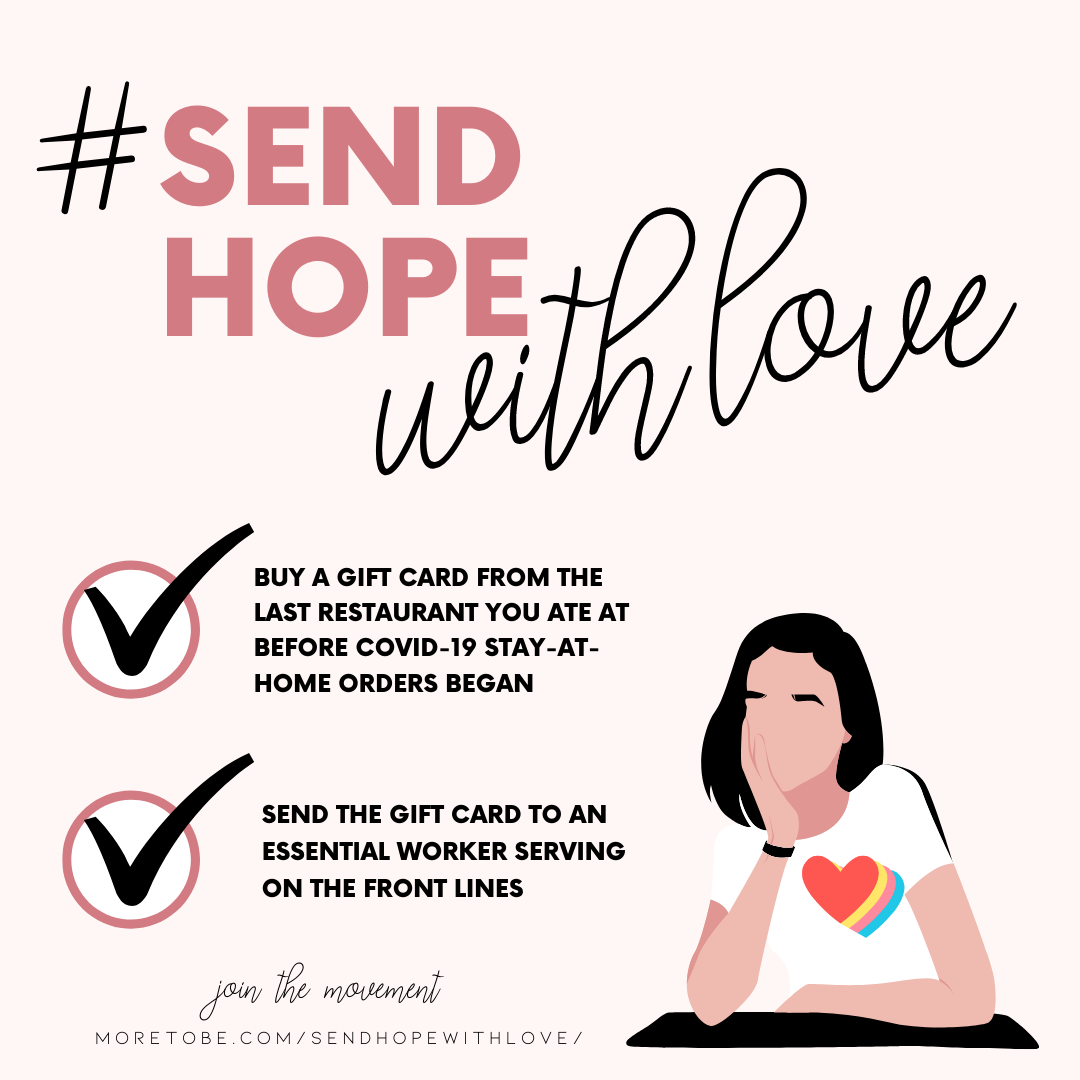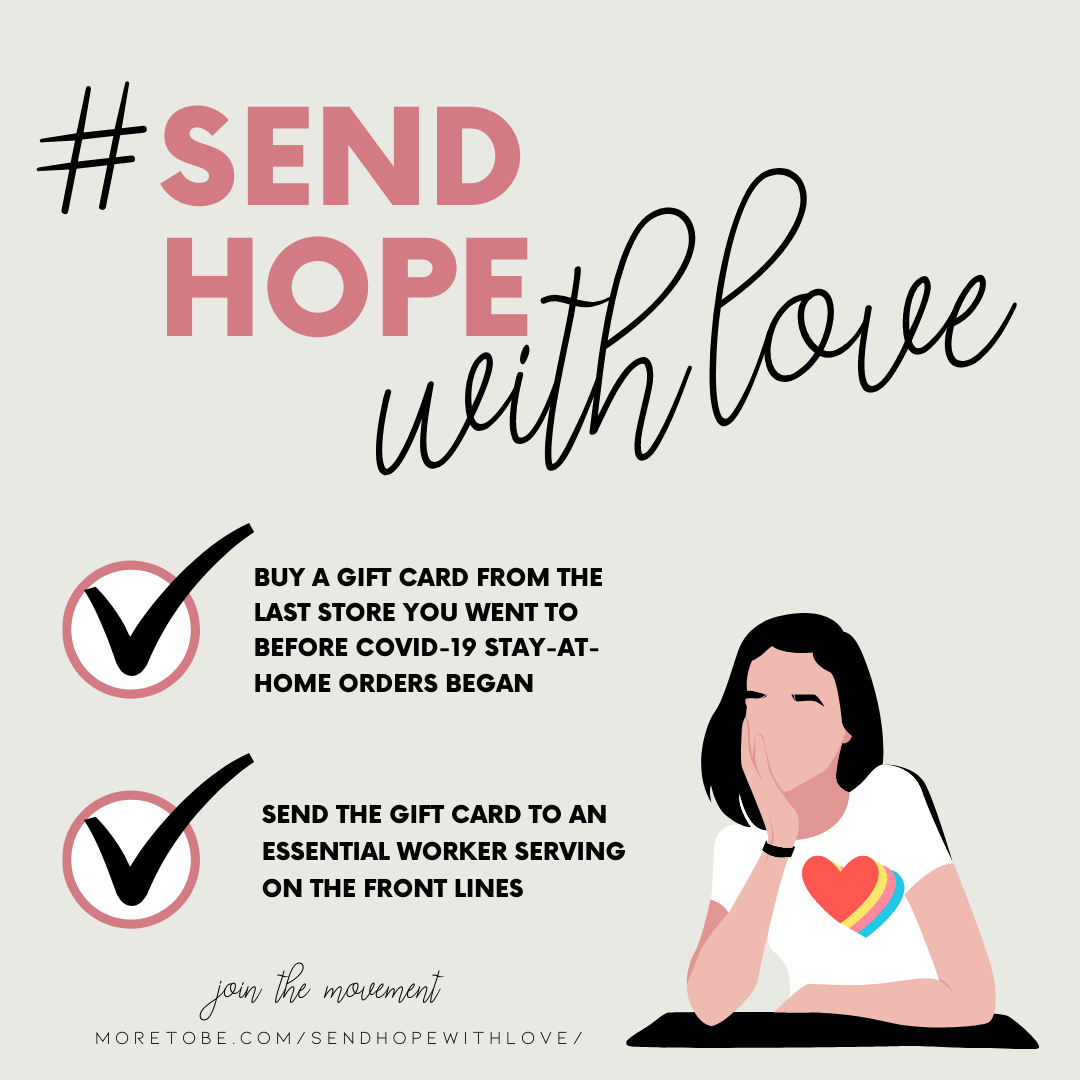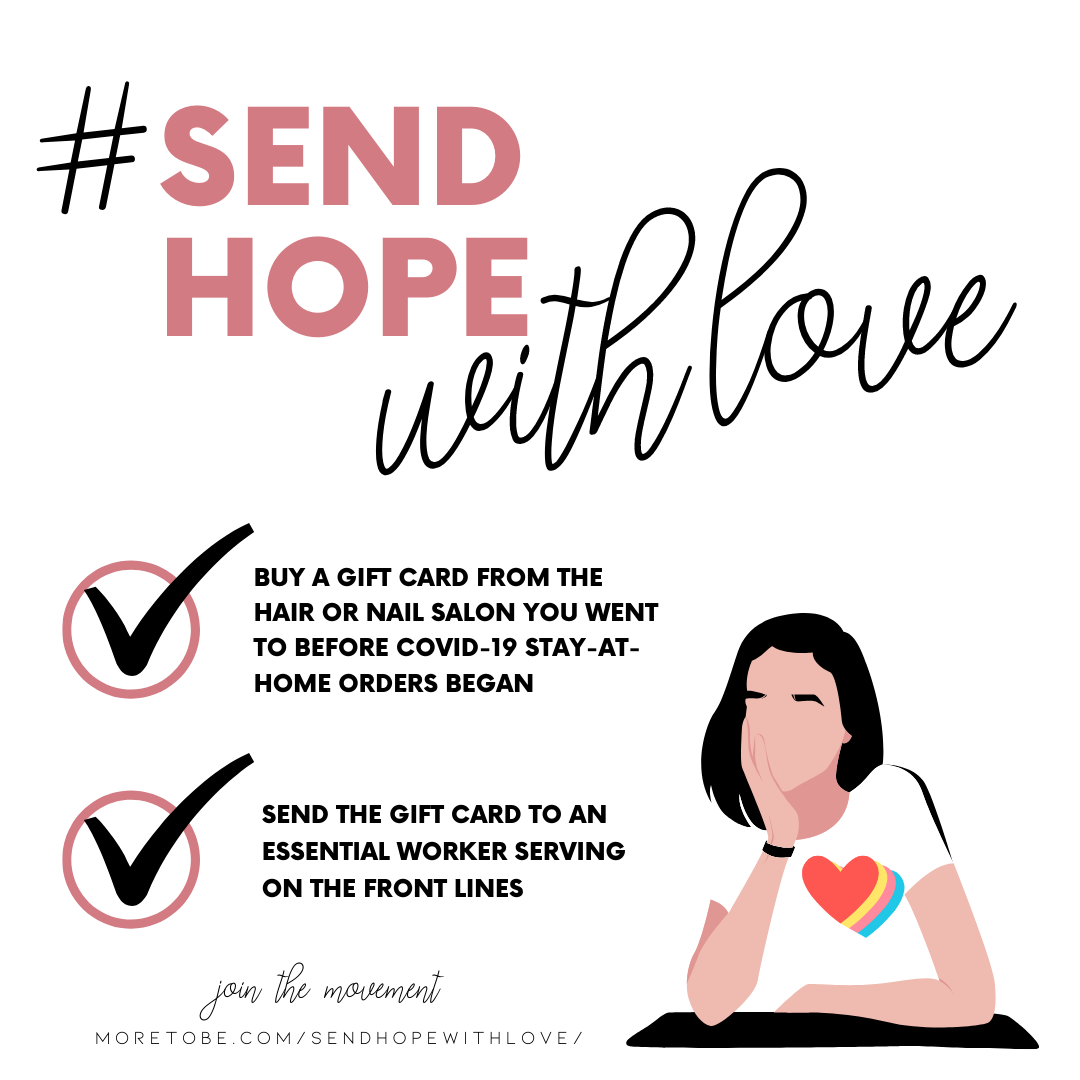 Want to offer a suggestion?
Why is More to Be hosting this challenge?
At More to Be, we're passionate about helping women align their lives with God's best. Plain and simple.
Right now, carrying out this mission looks like identifying ways we can serve God's purposes through being ambassadors of hope and instruments of His love as far as our resources can reach through God's divine purposes.
His economy is so very different than ours. It would be easy for us to live in fear but we're choosing to walk in faith, looking for ways to be generous stewards of our resources and opportunities.
God will multiple our loave and fishes. We get to participate in His work and be blessed by watching His provisions unfold.
Support Resources for COVID-19