The Take a MOMent mentoring and life coaching opportunity is all about helping mothers in all seasons and stages of life experience an unregrettable journey as a mother.
Through helping you pinpoint your God-given wiring in a biblically relevant way while responding to the needs of your children and yourself in this season of life, this mentoring and coaching service will enable you to embrace your motherhood responsibilities without losing yourself in the process.
 There are no do-overs in motherhood, so make this MOMent count.
Motherhood is priceless. It is precious. It's a privilege. But it's also HARD. It's stretching (hello stretch marks). It's sanctifying. It's sacrificial. And it requires a 100 percent investment of your heart, soul, and mind. But is that sustainable? Yes, I believe it is.
Becoming an unregretabble mom starts with admitting you need help, support, guidance, mentoring, and accountability.
And while it would be great to find all that in a community of friends or amongst women at church, sometimes seasons, stages, and circumstances makes us feel more isolated than drawn together. That's were the Take a MOMent Mentoring and Coaching package becomes a priceless option for nurturing yourself as you seek to serve your children well.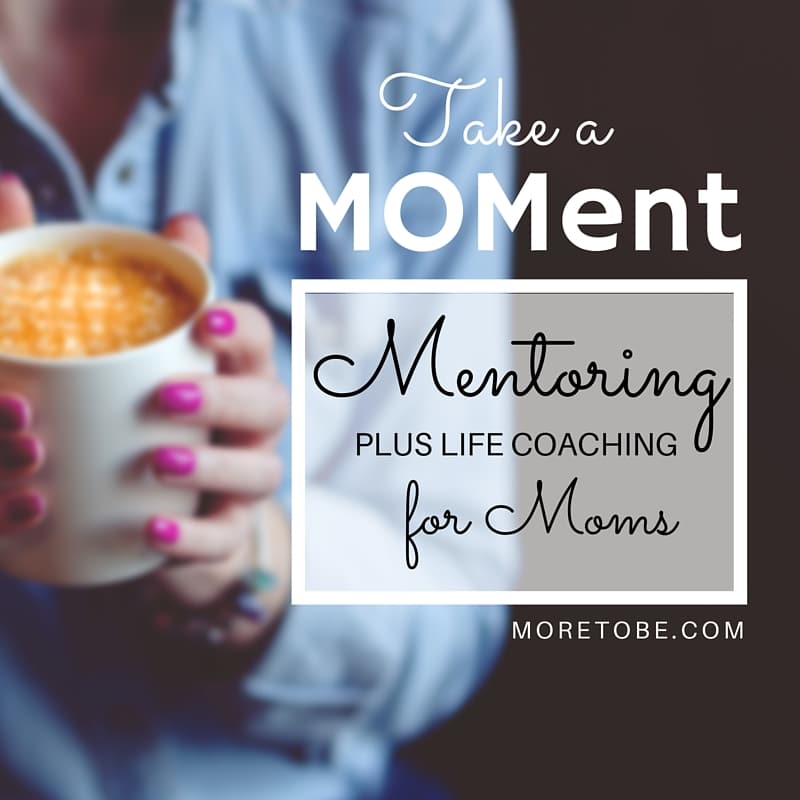 Before I tell you about this mentoring and coaching opportunity, let me first tell you about why I'm passionate about offering this service. See, I've been at this motherhood thing for more than 17 years, plus add on another five for my years mentoring teens and caring for our spiritually adopted daughter.
Over the last two decades I've gleaned a thing or two about what works and what doesn't in mothering tots to teens to twenty-somethings.
Through mistakes, mishaps, and listening to the wisdom of others, I've discovered how to be an unregrettable mom — not perfect, but no longer living with regret at the end of every day. I've moved on from being an easily-triggered, angry and explosives momma, to one that knows how to walk in humility and speak life and love over my children. Not always, of courses. But more often than not. So I know that change is possible! And I've learned how to not lose myself nor my marriage in the process — glory be to God for accomplishing such a feat in my life.
Coming from a dysfunctional home didn't set me up for success. But because of God's transforming work, I'm an unregrettable mom learning to savor this moment of motherhood.
I want that for you too, and believe that with a little bit of mentoring plus coaching you can catch the vision for yourself. A short investment of your time to soak up biblically sound teaching and be challenged to seek God honestly, with a whole lot of grace and hope, may be exactly what you need to refuel and refocus in this season of motherhood.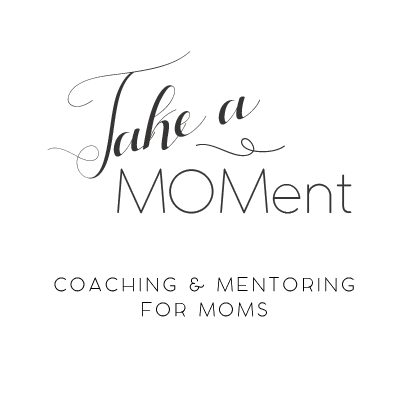 The MOMent package includes four 45-minute sessions designed to work within your schedule by spacing out the appointments according to your needs while giving you plenty of accountability and encouragement.
Each session is determined by your agenda, but our overarching focus looks like this:
Session 1:
Gain Spiritual, Emotional, Physical Awareness
Session 2:
Consider Mission-minded Vision for You Personally and for Your Mothering
Session 3:
Evaluate Obstacles Keeping You from Realizing Your Vision
Session 4:
Brainstorm Solutions for Growing Soul Strength and Becoming a Life-Giving Mother
If you would like to experience the benefits of life coaching plus mentoring in this season of motherhood, the MOMent coaching package is ideal. The fee is $299.
To book your free consultation appointment, click here to request more