Would you like to improve the way you connect, lead, and live?
Are you stuck in the crazy cycle of conflict with family or friends? Struggling to connect or lead at work or with your ministry team? Wondering why there is a mental block keeping you from taking risks in your relationships, career aspirations, or pursuing your dreams?
Equine-assisted coaching can support your journey of self-discovery and personal growth.
Through partnering with horses in an equine-assisted coaching session, you'll uncover how you got to the place you find yourself in today while learning how to embrace a new way of thinking, relating, leading, and living! 
Equine-assisted coaching works because a horse is a sensitive creature willing to give honest feedback that another human won't be bold enough to tell you or totally unaware of what you're feeling. Together, we'll explore that feedback and strategize how you can bring that insight into your real life.
Equine-Assisted Coaching Experiences
We are happy to customize an experience that works for you and your schedule.
Individual Package
Discover how your attachment style impacts the way you connect with others
Uncover how to use your voice to address your needs and desires
Explore your mindset about taking risks and playing it safe
Practice techniques to reduce anxiety and increase peace
One 60-minute online session
Three 60-minute equine-assisted sessions
$495 or 3-payments of $149
Intensives
Discover how your attachment style impacts the way you connect with others
Uncover how to use your voice to address your needs and desires
Explore your mindset about taking risks and playing it safe
Practice techniques to reduce anxiety and increase peace
Understand how your life experiences shaped you
Explore how you can step into your gifting and purpose
One 45-minute online session prior to intensive
One day at the farm for a full immersion experience
One 45-minute online follow-up session
Access to client portal and resources
Half-Day - 2 Payments of $299
Full-Day - 3 Payments of $399
Workshop for Groups
Explore new ways to communicate and connect individually and as a team
Uncover how to use your voice to address needs, desires, and vision
Discover new ways to relate to one another with empathy and support
Explore mindset about taking risks and playing it safe
One 60-minute online group session
One 3-hour equine-assisted group session
One 60-minute online group session
Access to support resources to aid in growth
starting at $2499 for groups of a minimum of 4 participants
Group Retreat
One day of equine-assisted group sessions
Option to add-on individual sessions after the retreat day at an additional fee
Access to support resources to aid in growth
What is equine-assisted coaching? How does it work?
Watch this video for a quick introduction.
Would you like to see a demonstration of what it is like to be a client in a coaching session?
Click the request more information button to find out if equine-assisted coaching would be good for you, your family, or your leadership team and I'll send you the video to watch.
Frequently Asked Questions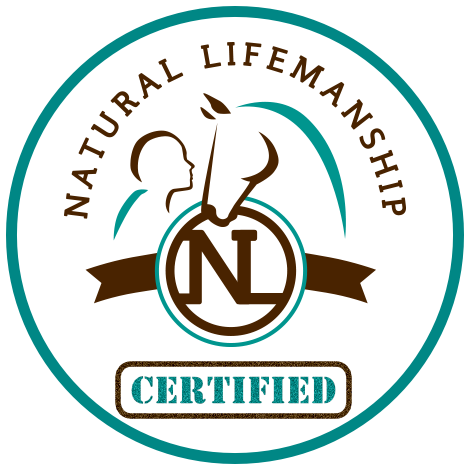 What is the philosophy and approach of Natural Lifemanship trauma-informed equine-assisted services?
Natural Lifemanship offers us a way to bring sound, consistent principles to the relationships in our lives. The principles utilized in an equine-assisted learning and/or coaching session teach how building attuned, connected relationships is always the primary goal from which other desirable outcomes follow. Informed by the neuroscience that empowers us to identify relationship patterns while maintaining the belief that our brains can change through new and healthy experiences, we explore the cultivation of new thinking patterns (neuropathways) to move toward healing, growth, and transformation. The way to change old patterns that no longer serve us is to practice something new. The learning is accomplished in our sessions, utilizing principles we put into practice in all of our relationships. The goal is to learn how to have connected and attuned relationships, which leads to healthy development, contributes to healing at any age and enhances well-being.
What is trauma-informed coaching?
Although most people believe that trauma needs to be a big life event, anything that causes you to experience fear of harm can result in a traumatic experience and hinder the way you see yourself, others, God (if faith is part of your life), and your place in this world.  For example, all these events can be categorized as trauma:
intrauterine and birth trauma

abuse and neglect

domestic violence

grief and loss

car accident

flooding and fires

natural disaster

divorce

family separation

combat

detainment/deportation

incarceration/imprisonment

homelessness

poverty

community violence and civil unrest

sudden changes in relationships

sudden and unexpected moves
Who can benefit from trauma-informed equine-assisted coaching?
individuals eager to gain self-awareness and heal
mothers ready to discover a new way to relate to their children
families seeking to cultivate new ways of connecting and communicating
couples longing for a deeper understanding of each other
young adults looking for the courage to embrace their college and career endeavors
leaders and teams ready to find unity in their vision and discover how to work together more effectively
Where do we have our sessions?
We'll start with an online session to get to know one another and clarify the vision for your equine-assisted coaching experience.
The farm sessions are held in heart of Pennsylvania horse country. If you are local, we can schedule your sessions two weeks apart. If you are from out of town, we will schedule your sessions on back-to-back days or the same day. Feel free to request a list of local accommodations.
Do I need horse experience?
Not at all! Actually, the less you know about horses, the more remarkable your experience can be because you'll show up teachable and without any preconceived notions about what to do. I will teach you what you need to know about horses as well as brain development, which is key to understanding how to heal and develop emotionally healthy relationships.
Is riding included in this experience?
No, this is all unmounted work. If you would like riding lessons, we can put you in touch with a fabulous instructor at the farm.
What should I wear?
You'll want to wear closed-toe shoes and comfortable clothing that you don't mind getting muddy.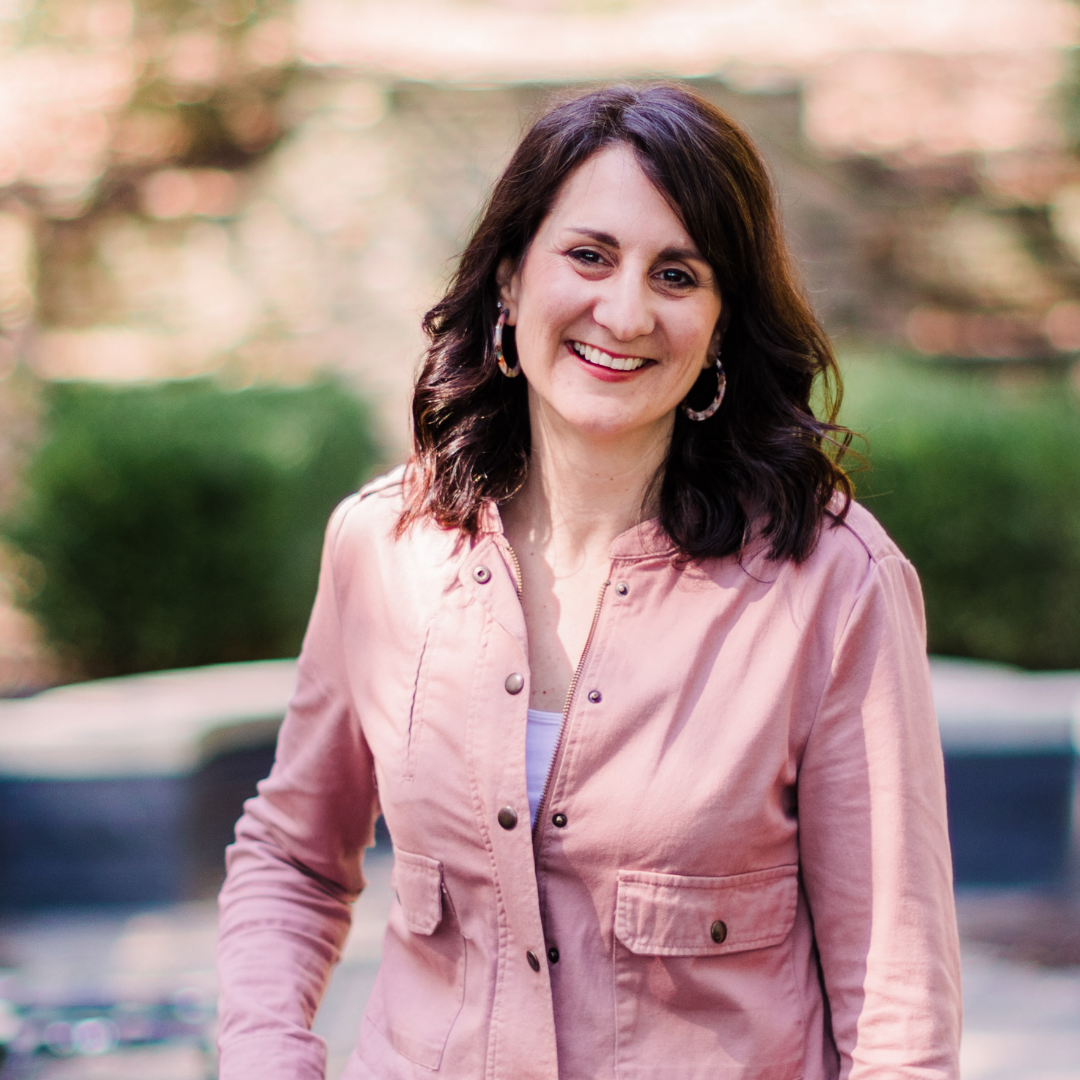 Meet Your Coach, Elisa Pulliam
Elisa Pulliam, who prefers to go by Lisa, is passionate about partnering with horses to help you get unstuck emotionally, spiritually, relationally, and professionally so that you can embrace the life you were intended to live.
She offers equine-assisted coaching for women through individual sessions and equine-assisted learning through group experiences designed for women, teens, and leadership teams.
As the founder of MoreToBe.com, a virtual-based coaching and coach training company, over the last decade, Lisa has supported women through the personal growth process. She is the author of numerous books, a sought-after speaker for numerous topics, including effective communication strategies, relationship growth, life transformation, mentoring, generational differences, and the impact of trauma.
Lisa is a certified Natural Lifemanship Trauma-Informed Equine-Assisted Specialist and Coach, Life Breakthrough Coach, Highlands Ability Battery Consultant, and is pursuing an MA in Clinical Counseling with a trauma concentration at Eastern University.