The life you want is one breakthrough away.
Wondering how you got to this place in your life and what should come next?
Whether you're seeking to get unstuck or ready to launch your God-size dream, working with a More to Be coach is one way to discover how to move forward and align your life with God's best.
Our team of More to Be coaches are trained to help you uncover how you got to this place and what is standing in your way of moving forward.
Through using timeless coaching techniques, we'll help you gain clarity and the strength to pursue a breakthrough. Whether you're seeking to get unstuck or explore new opportunities, build a new ministry or launch a new business, transition to a new career or move towards a dream, we're here to coach you into the life you're made to live.
Step 1
Get Matched with a More to Be Coach
Are you ready to get matched with the coach that can serve you best?
We make this process super simple for you by selecting the best coach to meet your needs and availability. Each coach is more than gifted and skilled, having completed their training through More to Be. They bring to you a biblically-steeped perspective, ready to help you gain clarity and confidence to move into the life God designed for you to live.
Your next step is simple.
Take a few minutes to complete the form and submit the Discovery Session booking fee of $29. As soon as we can, we'll reach out to you and introduce you to your coach. You'll connect for a 50-minute session and decide the best next step forward. If you'd like to continue to work with that coach, packages typically start at $269, although many of our coaches have introductory packages and will consider a sliding scale. We know from experience, this small growth investment will reap great rewards in your life!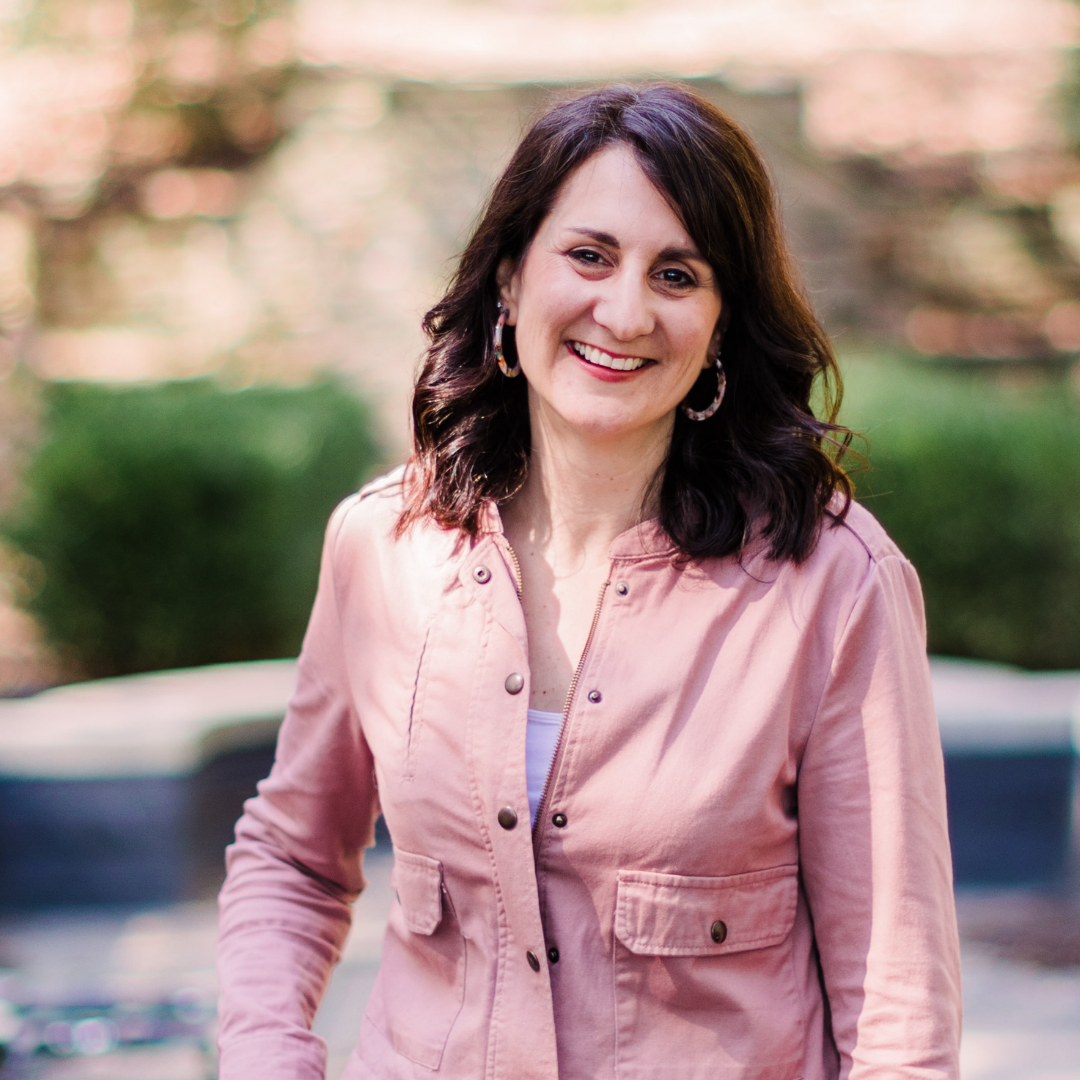 Elisa Pulliam | Founder of More to Be
Trauma | Relationships | Leadership | Equine-Assisted
Lisa, as she prefers to be called, offers coaching, coach training, and leadership development for women, families, and leadership teams integrating trauma-informed principles in both virtual-based work as well as in real life in partnership with equines. As a result of her own journey of healing from a legacy of abuse and struggle with anger, she is passionate about supporting the process of exploring emotional, spiritual, and relational growth through uncovering the power of connection and authentic life purpose from a Biblical worldview and mental health perspective. Lisa is also a Highlands Ability Battery consultant (personality/career assessment) and is also completing her Natural Lifemanship Coach and Equine-Professional certification and pursuing an MA in Clinical Counseling with a Trauma Concentration at Eastern University. Her joys include her relationship with God, her husband of nearly 25 years, their four entering-into-adulthood children, sipping a black cup of coffee next to her beloved Golden Retriever, and enjoying unrushed time with people and horses.
Dawn Sadler
Trauma Support | Spiritual Growth
Dawn is passionate about helping women who struggle with fear, feelings of inadequacy, bitterness, anger, and are overwhelmed by the chaos of life. She struggled for years to climb out of a pit of despair and depression dug by bitterness and anger. God graciously drew her out of the pit and brought healing to her shattered heart. She is a lay counselor at her church, a women's Bible Study leader, and has experienced God's powerful grace in her life through seasons of intense suffering. Dawn loves spending time with her two grown children and two "bonus" children, their spouses. She has two sweet pups, Teddy and Bentley, who are small in size but generous with their snuggles.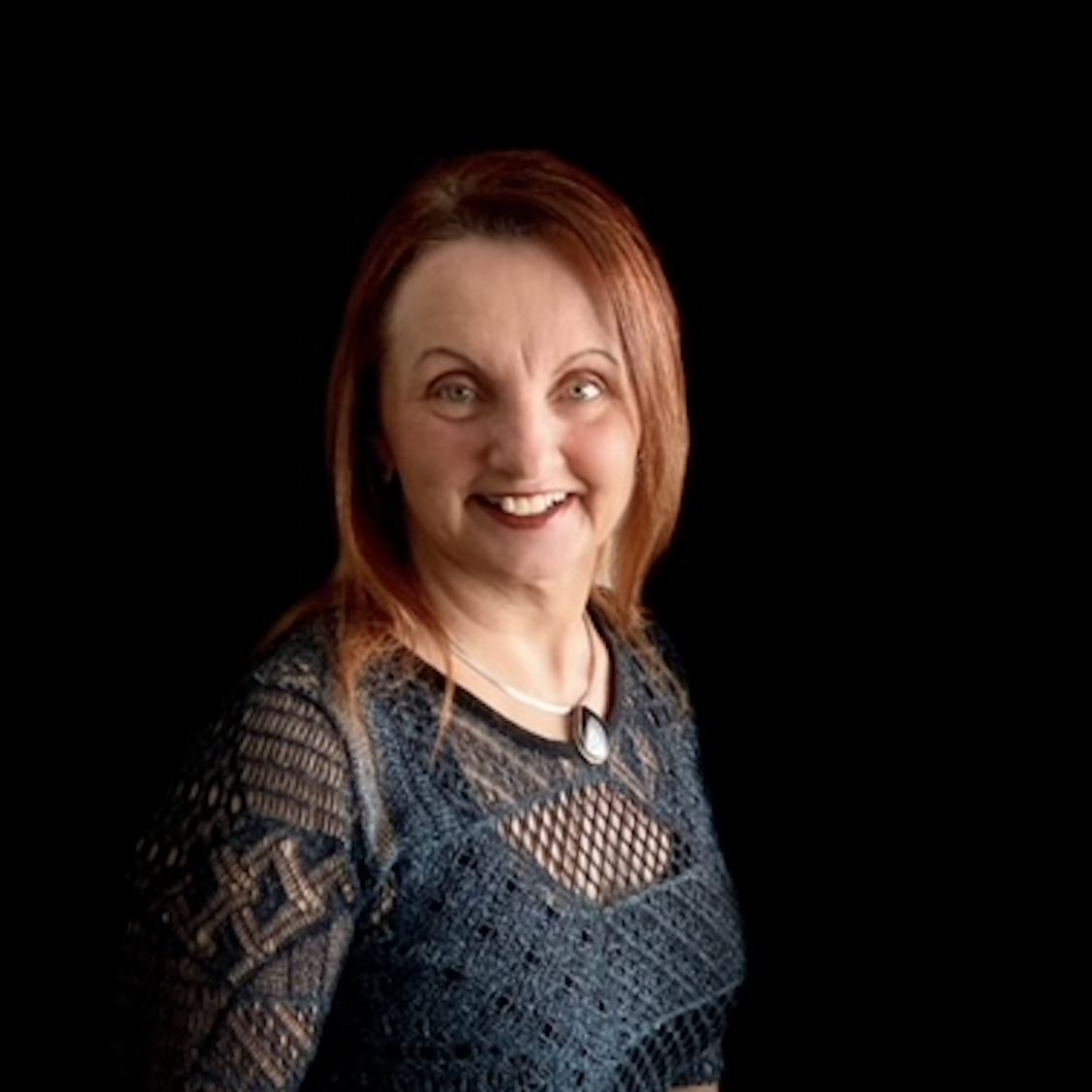 Geri Thorne
Transformation & Purpose | Relationship Recovery & Growth
Geri is passionate about helping women find their identity and value in how God views them rather than in seeking approval and value from others. Since 2015, She has personally experienced the transformative power of Jesus Christ in her own life and she understands the importance of healthy boundaries, self-care, forgiveness, and accountability. Geri has been actively involved in the ministry of Celebrate Recovery, a Christ-centered, 12-step program for anyone struggling with a hurt, hang-up or habit. She is blessed by her two daughters and their husbands and counts it a privilege to be called Gigi (Grandma Geri). In her downtime, she enjoys crafting and cheering on her favorite football team – the Pittsburgh Steelers.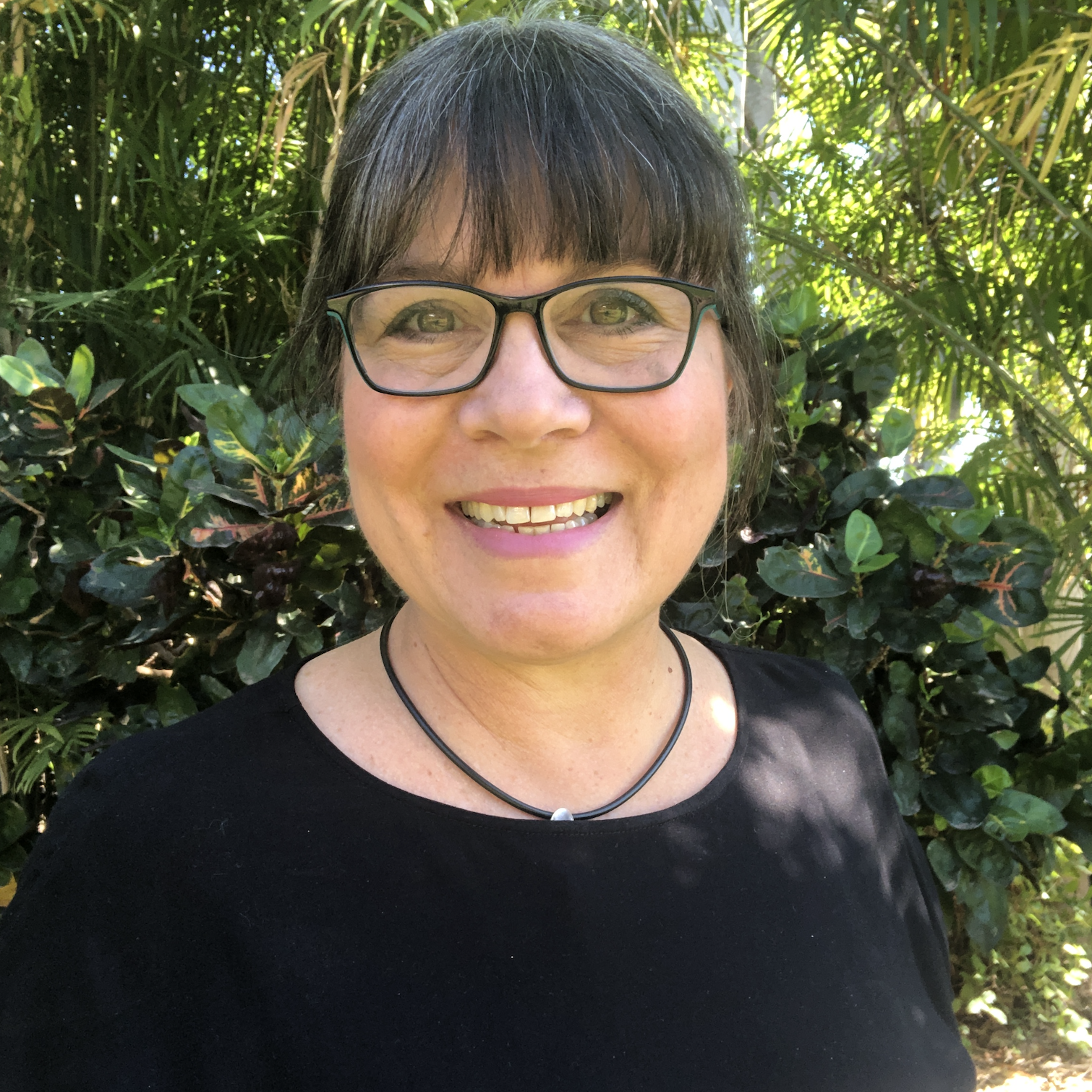 Belinda Letchford
Parenting | Homeschooling
Belinda is passionate about helping parents raise kids with faith, character, and life skills. As a parent, Belinda studied and researched parenting so that she was prepared and equipped to raise her four (now adult) children. As she shared her experience and perspective with other mums she has consolidated her parenting expertise to be heart focused - that is, parenting that focuses on the beliefs and values that shape our actions. She loves to help parents be intentional and relational as they engage with their kids. Belinda is married to Peter, and as empty nesters, they are discovering what is next for them as a couple. One thing they have in mind is to go camping and to enjoy the beautiful part of the world they live in (north of Australia).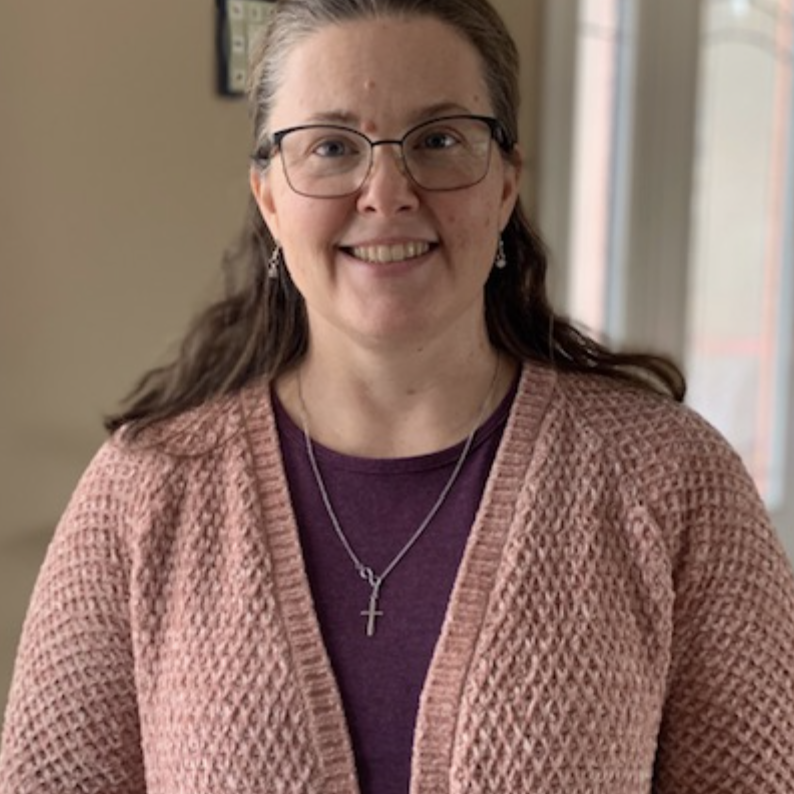 Heather Dietz
Heather is passionate about helping other moms find refuge in life's storms, especially when they question their purpose in everyday life or feel they aren't enough. Heather knows what it is like to struggle with negative thinking and questioning her purpose and value, but learned (and is still learning) to depend on God through the seemingly endless transitions and challenges of motherhood. As a stay-at-home mom, she naturally put her early childhood education into practice, yet she experienced both the physical exhaustion of having three kids under three years old and the emotional journey of watching them transition into adulthood. Having a passion for serving Christ, Heather is currently leading a ministry for teen moms. She has been married for 27 years (19 of those as a military spouse) and has three young adult children and one grandson.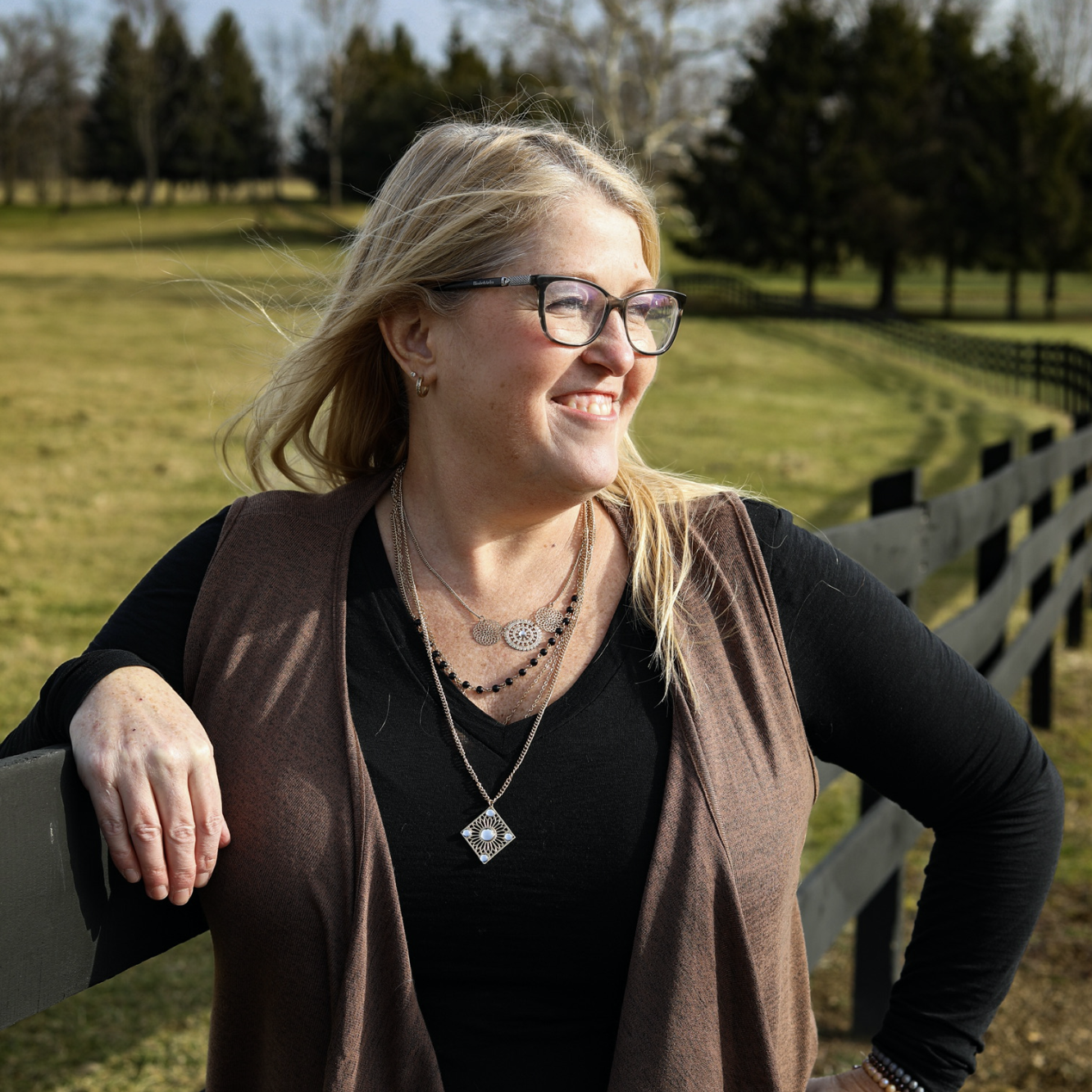 Jill Tinlin
Spiritual Growth | Transformation & Purpose
Jill Tinlin is passionate about helping women do a life reset, especially those who are stuck in a place of shame, feeling disqualified, and tempted to believe the lies that say " you aren't enough." She has experienced the freedom that comes from being set free from living a life of shame and is eager to come alongside women to help them see themselves through God's eyes. Jill Tinlin is married to her husband Stan and is a mom of grown children and grandchildren. She is taking writing courses and is going to try her hand at writing a blog.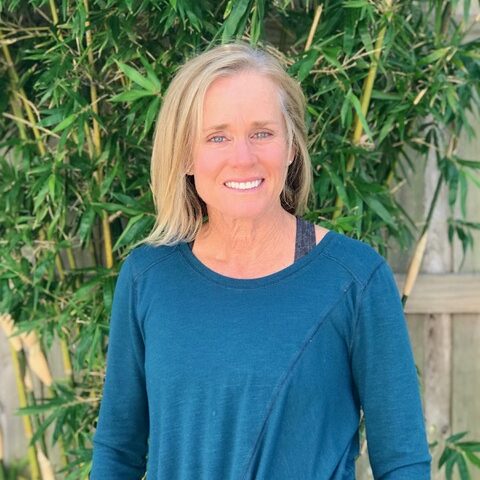 Karen Borrego
Wellness | Transformation & Purpose
Karen is passionate about helping busy women in all stages of life to find their God-ordained rhythm that allows them to become both spiritually fulfilled and physically healthy. Karen is a mother of three, now adult children, who are very close in age. She has come to realize that there is never a season in life, no matter how busy, that spiritual and physical health should not be a priority. Karen would love to come alongside you to help you move from where you are today to where you are walking healthily in God's steps for you.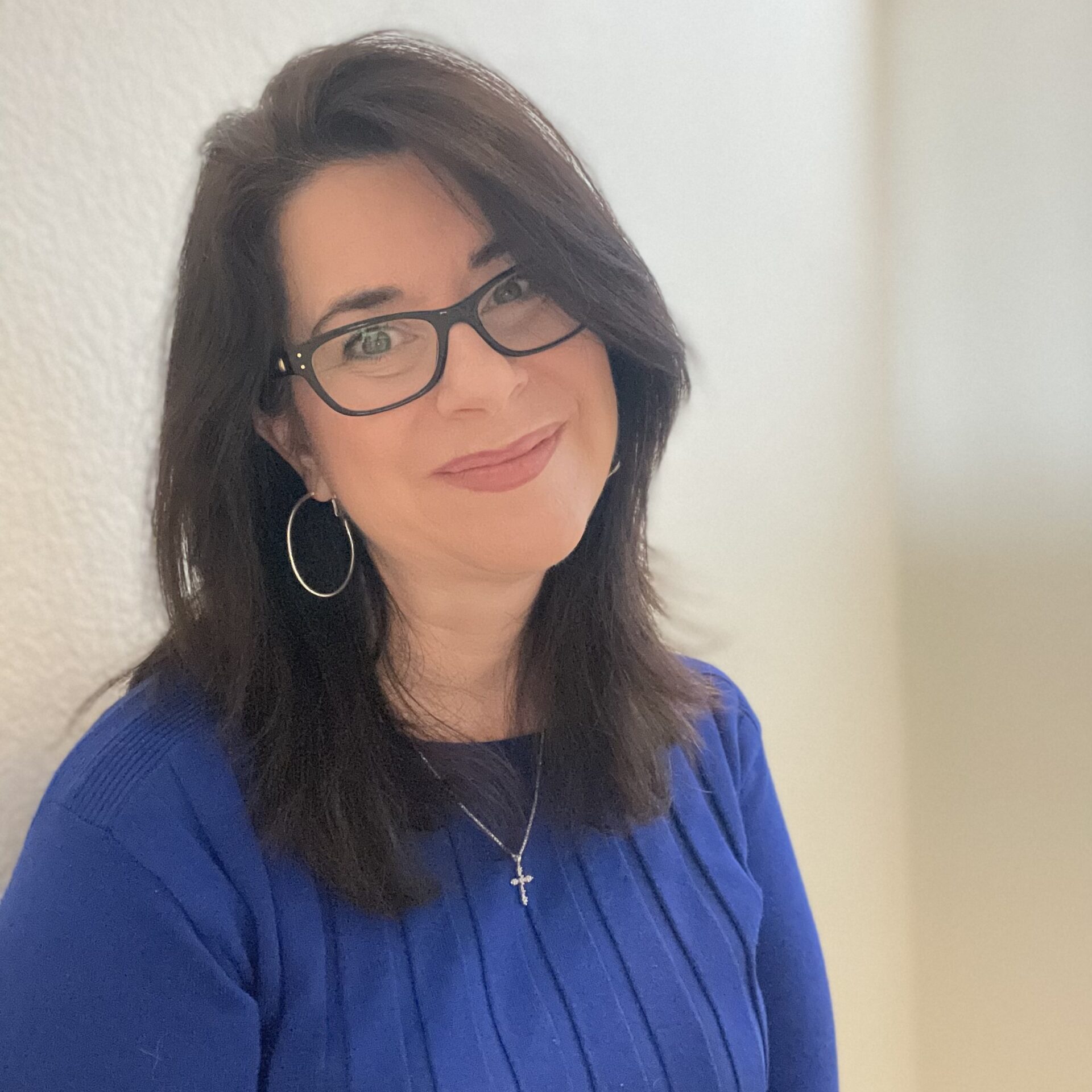 Katina Wilkins
Transformation & Purpose | Career & Ministry Transition & Growth
Katina is passionate about helping others figure out their place in life and through life transitions. As a woman with many transitions (from the workplace to being a stay-at-home mom, to joining the workplace part-time, to having breast cancer, to re-entering the working field with a career), she knows how hard transitions can be and wonder about purpose and calling that comes with stepping into each new role. She is passionate about helping women. Katina holds a master's degree in Industrial/Organizational Psychology. She has taught many Bible studies with her main focus being on prayer and deepening spiritual relationships with the Lord. Katina has been married for over 23 years to her husband Mike, has two daughters, one in high school and one in college. She enjoys quilting, spending time with family, and trips to the lake.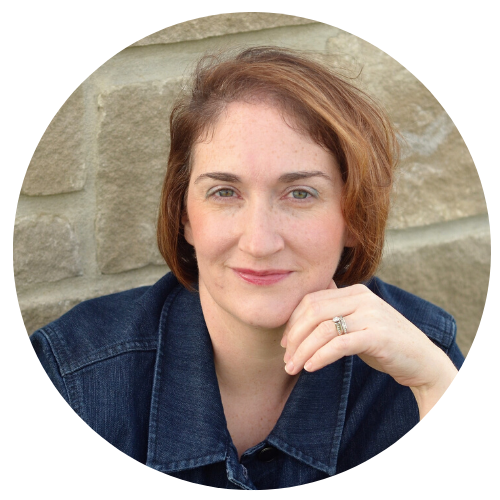 Kristen Joy Humiston
Transformation & Purpose | Career & Ministry Transition & Growth
Kristen Joy is passionate about serving Christian women who are looking for hope and healing (after experiencing toxic church life/culture or who are in the midst of walking out of their ministry life.) She helps women rediscover joy and freedom found as they lean into their identity in Christ. A former pastor's kid and pastor's wife, Kristen Joy working towards receiving her certification in mental health coaching through the American Association of Christian Counselors. She is married to Jason and together they have six kids ages 5-17. They enjoy baseball nights in the Spring and basketball games in the winter and every once in a wonderful, but rare, moment, Kristen can enjoy a quiet corner of an afternoon with Jesus, coffee, and chocolate; the most ideal afternoon to be had!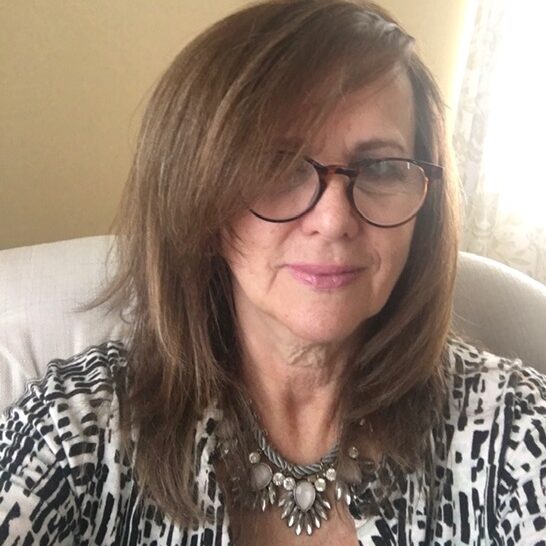 Lauren Blackburn
Trauma Support | Transformation & Purpose
Lauren is committed to empowering women to walk in their God-given purpose and in the fullness that comes from knowing Him in intimacy through a practical application of His Word. She is trained in trauma-based Transformation Prayer Ministry and holds a degree in Sociology from Stony Brook University She has served in leadership roles in the church and in the business world, and has led writing workshops in drug rehabilitation facilities. She is a blogger of inspirational essays and poetry and a founding member of Long Island's Concerned Women for America. Lauren and her husband Rian have been married for 40 plus years and they have two grown sons and a daughter as well as two adorable grandchildren. Lauren enjoys writing, New England Inns, hiking, sailing, and reading a good book with a cup of Earl Gray.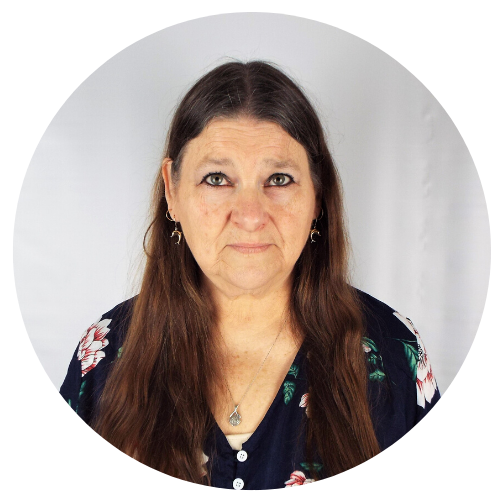 Leisa Short
Mindset | Career & Ministry Transition & Growth
Leisa is passionate about helping women struggling with sabotaged thinking by aligning their mindset and spirit to get clarity, find peace, direction, and forgiveness. She empowers her clients to see themselves through God's eyes according to His word. Leisa is well versed in many of life's struggles. Coming from a place of abuse, overachieving and a "not good enough" mindset, she has learned how to love beyond measure and practice forgiveness to see others through His eyes. She doesn't believe that we are broken, but that there are times we just need a guide to come alongside us to listen, ask questions, and hold us accountable to reach or exceed our goals. Leisa, a retired nurse, has been married for 43 years, has two grown daughters and six grand angels. She is a California girl who lives on the Oregon coast, loves Jesus, her family, the ocean, Disneyland, studying the word with other women, crocheting, and learning to sew.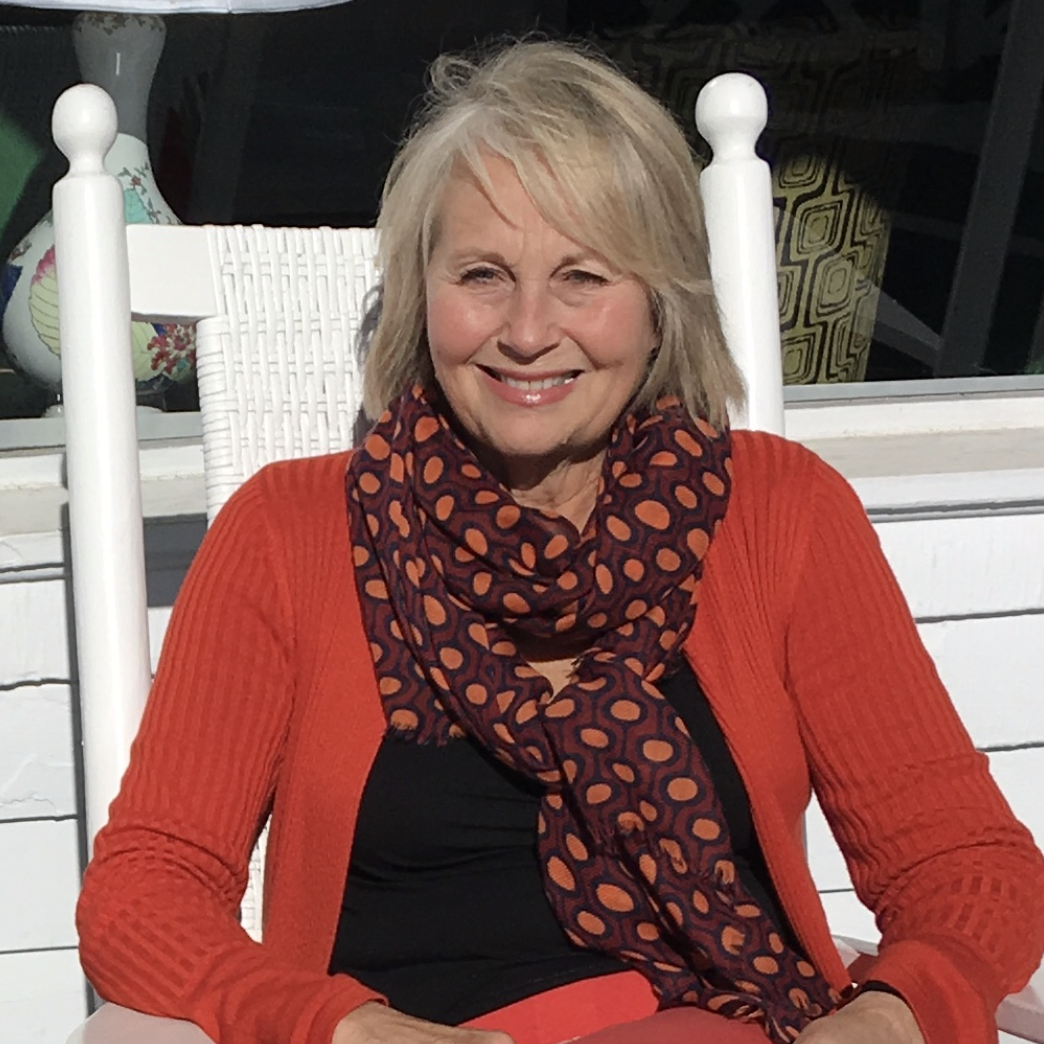 MonaJean Rose
MonaJean is excited to encourage and assist women who want a change, but are unsure where to begin. She desires to walk alongside women who desire a new vision and purpose for their lives, and set and reach achievable goals. As MJ discovered for herself, it's "Never Too Late" to try new adventures, whether it's a career transition, status position, a 40-day fast from "something" or finding the courage to take a risk and experience something completely new. After age 53, MJ joined friends biking in Ireland and kayaking in the Yucatan, at 64 began backpacking and camping IN A TENT, and most recently completed her coach training certification. With 60+ years of adventures, discoveries, failures, heartaches, and many joys, her life experiences and relationship with the Lord are the foundation upon which her coaching practice is built.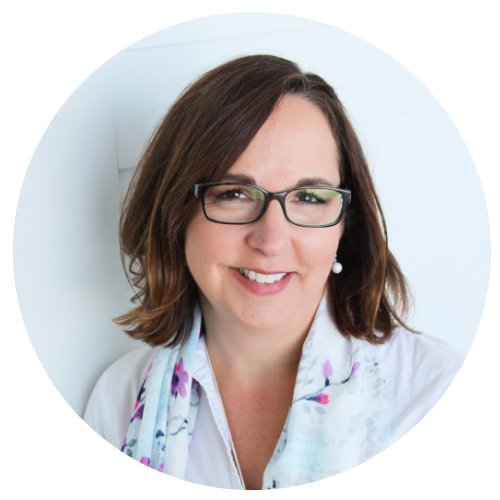 Perry Ashley
Mindset | Career & Ministry Transition & Growth
Perry's passion is to help women overcome negative self-talk and mindset barriers so they can navigate life with inner peace. She also helps them to fully understand how God created them by embracing their unique strengths, gifts, values, and personality. Walking people through where they currently are, seeing where they want to go, identifying and overcoming obstacles, and establishing an action plan is not new for Perry, as she developed these skills over 26 years of being a physical therapist. She utilizes a mental fitness program to help women renew their minds and take every thought captive according to Scripture. Perry is a wife and mother, active in ministry, and considers herself a life-long learner. She seeks respite in the outdoors by camping, boating, backpacking, and participating in wilderness adventures.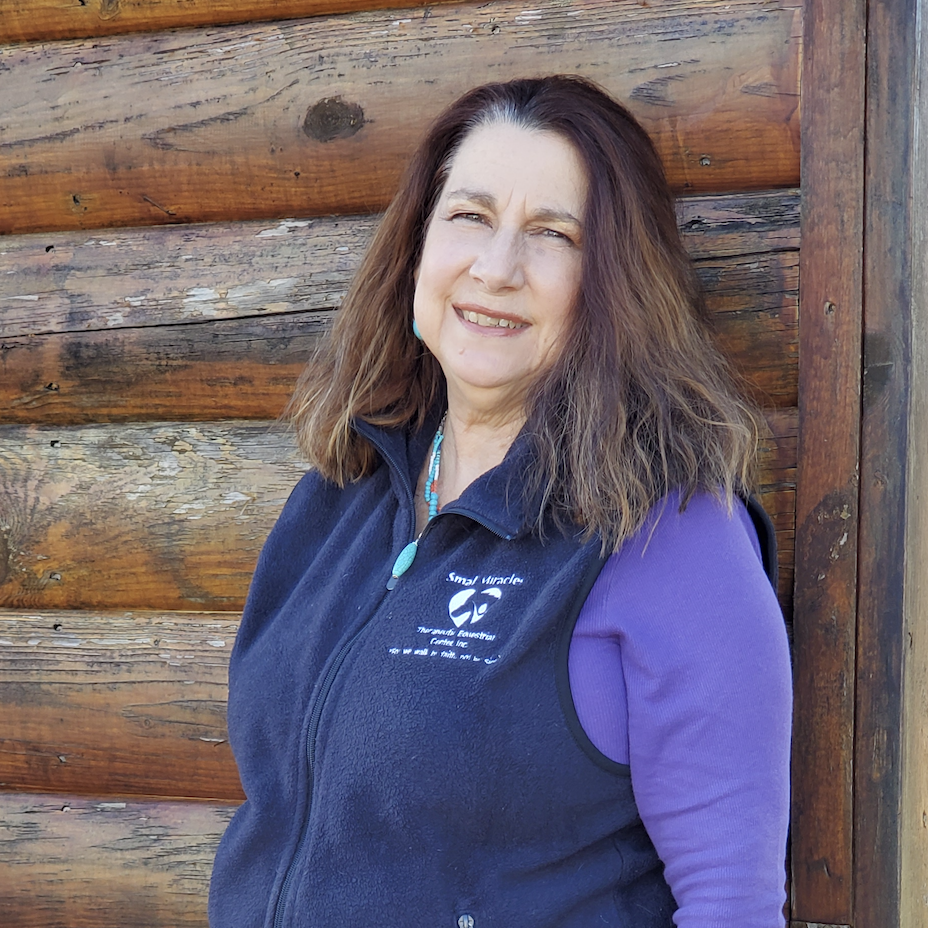 Sherri Russell
Trauma Support | Transformation & Purpose
Sherri is passionate about coaching women, youth and children, who have experienced trauma, childhood sexual abuse, and loss, move forward in life reaching their God-given potential and dreams. She meets and accepts you where you are in life without judgment, striving to love all unconditionally. She's a retired nurse of 25 years, currently an equine specialist in mental health and learning, providing trauma-informed care services. She also has experience working alongside mental health professionals, enhancing their services. Sherri is married, loves God "wildly," horses, enjoys hiking with her rescue dogs, Linus and Woodstock, and is an artist, expressing life through her artwork.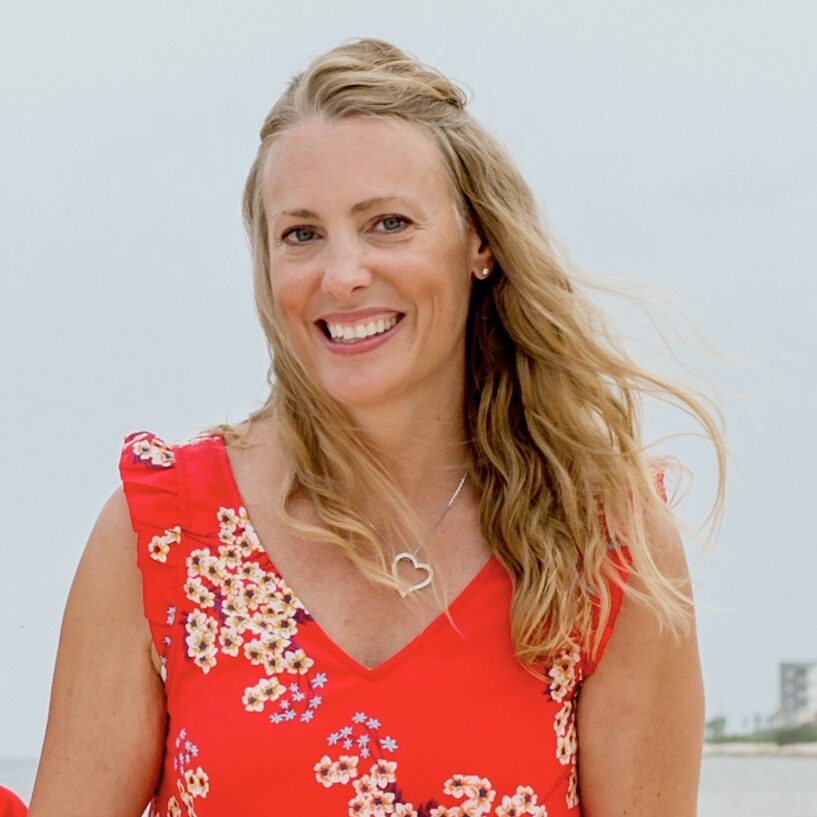 Tracey Madeley
Transformation & Purpose | Relationship Recovery & Growth
Tracey is passionate about encouraging and equipping women to embrace the abundant life God has called them to live, as His unique masterpieces, fearfully and wonderfully made. She knows personally what it feels like to be saved yet to doubt God's goodness and love, to want to be God in her life, and to struggle trusting in His sovereignty. But God graciously revealed His love to her more fully in the midst of suffering, as He healed and restored the brokenness of her marriage and her own prideful heart. This year, Tracey and her husband are celebrating twenty years of marriage. They are raising two teenage boys who inspire love and laughter in their home along with much prayer and dependence upon the Lord.
Step 2
Customizable Coaching Designed with You in Mind
Not sure what areas you should focus on in your coaching session? That's okay. Your coach is trained to help you discover God's best next step for you, which means you may explore one or many of the areas listed below.
Frequently
Asked Questions
Coaching is more than merely having a conversation. It's about strategizing your best next steps forward through gaining awareness, pinpointing obstacles, clarifying vision, and identifying solutions.
Is this Christian coaching?
We offer timeless coaching principles rooted in biblically-based principles and worldview.
What is the time commitment?
Session length will be determined by the coach and your needs. Typically, a session is 45 to 60 minutes. Appointments are booked every one to three weeks.
Where do we meet?
Most More to Be Coaches use Zoom for us to connect via phone and/or video. It is your preference.
How much will this cost?
The fee is dependent upon your budget and the number of sessions that would benefit you. Typically, our coaching packages start at $269 for three 45-minute sessions.
How do I know this will work?
That's a great question. Elisa wouldn't still be coaching for nearly a decade if it didn't work nor train hundreds of coaches over the last six years. You'll get out of coaching whatever you invest in the process.
Step 3
Prepare for Your Session
Ready to make the most of your coaching experience?
Download the Life Coaching Guidebook especially prepared for More to Be Coaching Clients. It will help you understand the coaching process and make the most of your investment.