Would you like to launch your own coaching practice, integrate coaching skills into your current work, or simply experience a personal development intensive?
Our 10-week fully online and live coach training course led by Elisa Pulliam, the founder of More to Be, will give you all this more:
gain the skillset, mindset, and tools to serve others in all seasons and stages of life
learn the techniques needed to listen well and ask thought-provoking questions
grow emotionally and spiritually as you experience what it feels like to be a client
discover how to launch a coaching business or integrate it into your ministry

learn how to

seamlessly use the skills in every relationship
There is no other more relevant, more biblically sound, more affordable, more practical coach certification course on the market. 
With Elisa as your coach training instructor, you'll also benefit from her decade of experience coaching clients and her specialization in trauma-informed care, as she brings to you a perspective of how the brain works and how real-life transformation takes place from a biblical perspective.
Don't Miss the Next Training

Don't Miss the Next Training
Join the Next Course
Wednesday, May 5 @ 12:00 pm EST
space is limited to allow for the best interaction and experience
The Group Course rate is $798.00 USD (pay in full or 3 payments of $266.00).
The first payment is due prior to the first class to receive course access.
You should expect to make the following commitment:
10-week course with one hour weekly online live teaching session
two to three hours of homework per week using course materials and textbooks
buddy coaching practice with another classmate or a self-selected practice client
certification of either Biblical Life Coach or Life Breakthrough Coach offered by Life Breakthrough Academy
Training will resume in the fall of 2021. Fall dates will post in July. Please note that a minimum of 3 registered students is required to confirm a course. Feel free to use the contact form to request a start date and time.
Listen to this Special Episode on the More to Be Podcast
Everything You'll Ever Want to Know About Becoming a Life Coach
The course is steeped in biblical principles and gives you the skills to coach a client through any situation. You'll also learn the difference between counseling and coaching as well as how to launch a coaching practice.
Introduction to Life Coaching
What is Christian Life Coaching?
Coaching versus Other Methods
The Benefits of Life Coaching
Qualifications of a Good Coach
Qualifications of a Good Client
Core Coaching Competencies
Active Listening Skills
Attitudes, Skills and Choices
Obstacles to Listening
Coaching in the Gap
Asking Powerful Questions
Standard Coaching Techniques
Biblical Identity Coaching
Understanding Personal Identity
Positional Identity Theft
Biblical vs. Secular Worldviews
Getting a God-Sized Perspective
Personal Values Coaching
Living a Values-Driven Life
Ownership of Values
A Coach's Own Values
Values-Driven Coaching
A Core Values Assessment
Life Purpose Coaching
Discovering Our Uniqueness
Coaching Around Life Purpose
Self-Discovery Gifts Toolbox
Motivators or Motivational Gifts
Passion Indicators and Exercises
Giving Permission to Dream
Vision and Mission Statements
Obstacles and Margins Coaching
Primary External Barriers
Primary Energy Drainers
Assessing Life Balance
Primary Internal Barriers
Getting Past the Barriers
Coaching Through Change
Choices and Goals Coaching
Philosophy of Choice
The Power of a Decision
Our Choice Processes
Questions for Change
The Power of Incremental Change
Intelligent Goal Setting
Strategic Action Steps
Powerful Questions and Assessments
Powerful Question Charts
Client Worksheets and Assessments
Goals and Actions Planner
Personal Client Coaching Plan
Coaching For Results
Real-Life Coaching Scenarios
Coaching Forms and Documents
Marketing and Practice Building Training
Membership in the Biblical Coaching Alliance™
Gain a Deeper Understanding
Elisa did a beautiful job with instructing my ministry team (yes, we did the course together) on the principles of coaching. And she gave us so much more than just content, as she shared life lessons to help us gain a deeper understanding regarding the impact we were going to have on our clients.  I learned a lot about myself as those lessons drew me closer to God. If you're on the fence,  I encourage you to jump fully in. You will not regret it for a moment. ~ Cherie Zack, Certified Biblical Counselor and Life Coach
Great for Moms
I felt so blessed to have the tools in my hands to coach my 21-year-old son. I know that he walked away from the convo with much more clarity and some action steps he was going to take, and didn't feel judged by me. It was also great to assure him that I had intentionally taken off my "Mom Hat" and was listening, reflecting back and asking questions to help him get from where he was to where he wants to go, and that it was about his dreams and desires, (not mine). At the end of the conversation, my son thanked me, and I thank God for His leading and guidance and for the newly learned skills and tools I have already acquired through the life coach training course. - Beth
Training Changed Me!
When I was a student, I came to understand how I skillfully God designed me and how to join Him in His work.  I discovered for the first time, truly, how to listen effectively and reach out to others in a gentle and approachable manner. What a difference it made in my parenting and marriage! Now I delight in teaching other women the same skill set, no matter how they want to use it. - Elisa Pulliam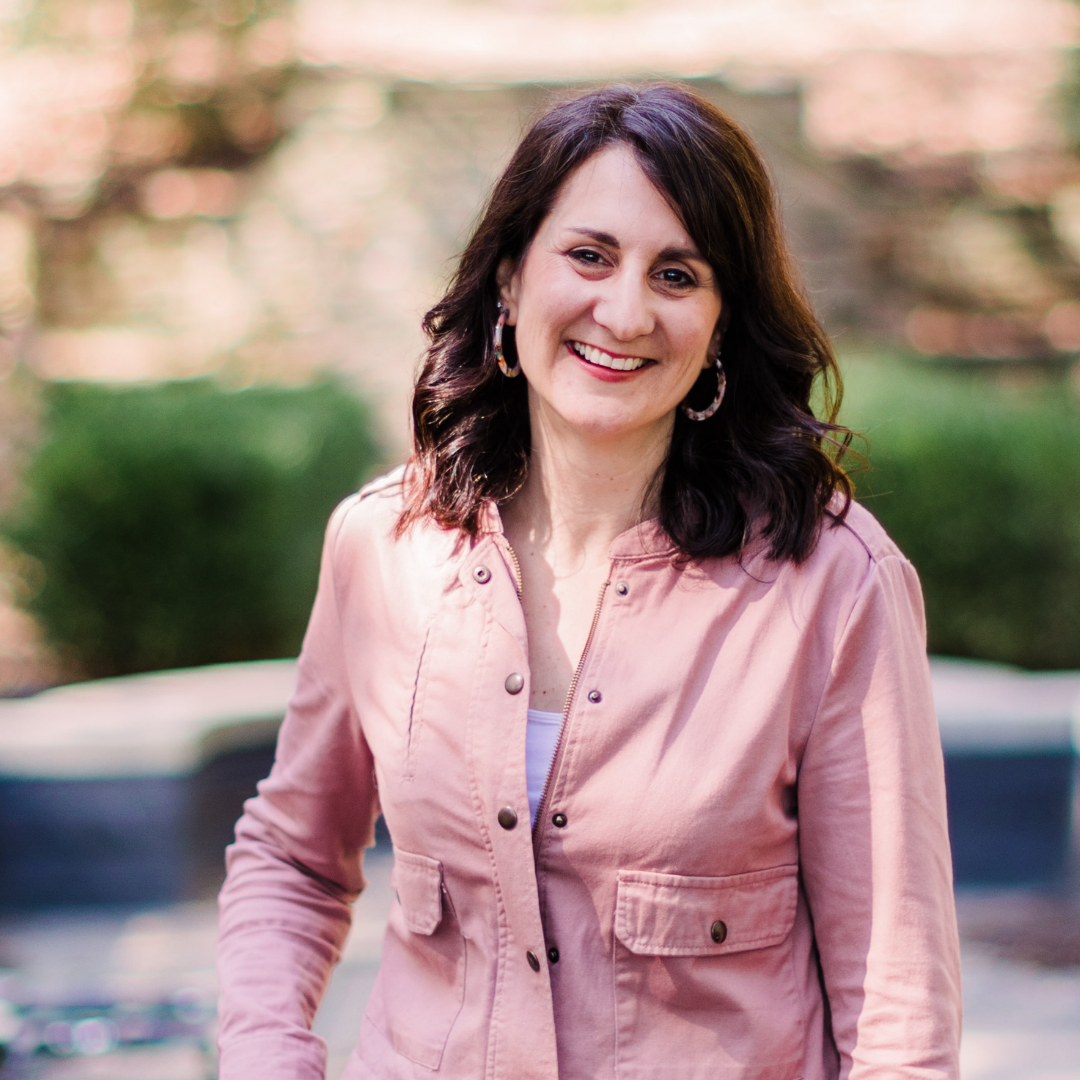 About Your Instructor
Elisa Pulliam is a graduate of Life Breakthrough Academy, receiving her certification as a life coach in 2011, and a year later joined their family-owned company as an instructor. Since that time, she has trained and equipped women around the world to become coaches and launch their practices.
She remembers the day she enrolled as a student seeking to simply gain a credential and expertise to add to her role as the founder of More to Be, mentoring advocate, mentor, and speaker.
Elisa had no idea coaching would become her passion, ministry, and career, and also the building block upon which she pursued certification in trauma-informed equine-assisted coaching as well as an MA in Clinical Counseling with a Trauma Concentration. Her decade of experience coaching, learning, and healing through personally experiencing how God designed for the mind, heart, and bodywork together and in connected relationships, deeply impacts her teaching style and what she brings to the coach training course and in supporting coaches in the More to Be Coach Network.
Should you become a life coach?
Find out for yourself!
Get access to a downloadable quiz that will help you
discover if life coach training is for you.