A Bible Study "On-the-Go" for Women in all Stages of Life
The More to Be Podcast exists to help you think biblically and live transformed, to be more like Jesus, as you seek to join God in His work every day.
Since launching in January of 2018, the More to Be Podcast has reached listeners from around the world offering a Bible-study-on-the-go for women seeking to grow in their application of God's Word.
In each episode, Founder of More to Be and podcast host, Elisa Pulliam, unpacks biblical principles with either her regular co-host, Kalie Kelch, or her special guests.
You'll meet not only Elisa's friends and fellow authors but also women and men from all walks of life who bring wisdom, perspective, and hope relevant to living in light of eternity on this side of heaven.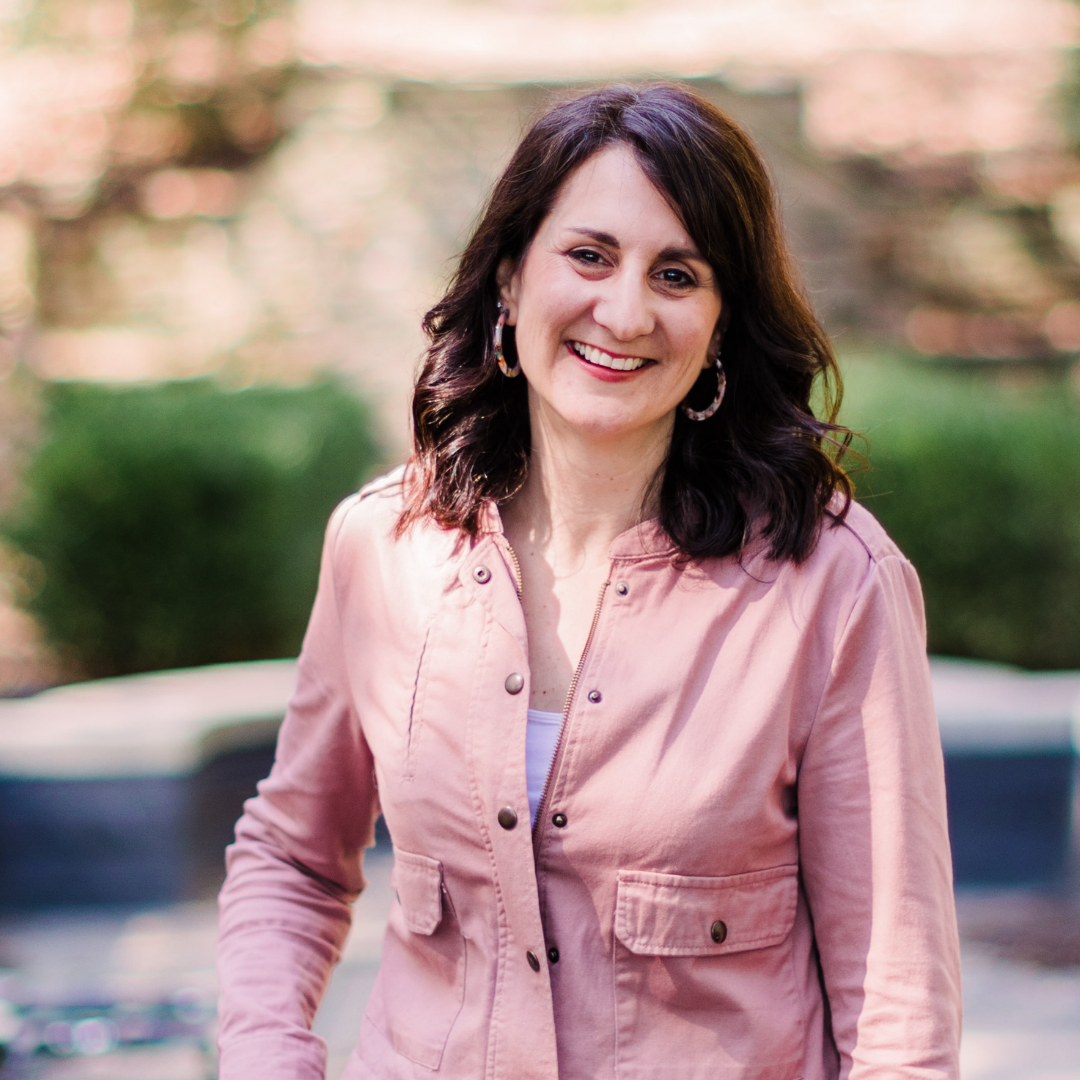 Meet Elisa Pulliam | Host of the More to Be Podcast
Elisa Pulliam is the founder of MoreToBe.com, where she offers biblically-based coaching and coach training for women as well as in-person equine-assisted coaching for women, families, and leadership teams. She is passionate about the process of wholehearted breakthrough and authentic life transformation that results in leading the life we're made for.
Lisa, as she prefers to be called, is a certified life coach, coach trainer, Highlands Ability Battery consultant, and trauma-focused equine-assisted coach. She is also pursuing a Masters's in Clinical Counseling with a trauma focus at Eastern University. She is the host of the More to Be Podcast, a sought-after speaker, and author of numerous books and bible studies, including Unblinded Faith: Gaining Spiritual Sight Through Believing God's Word, Meet the New You: A 21 Day Plan for Embracing Fresh Attitudes and Focused Habits for Real Life Change and Impact Together: Biblical Mentoring Simplified. Her joys include her relationship with God, her husband of nearly 25 years, their four entering-into-adulthood children, and unrushed time with God, people, horses, and her beloved golden, Toby.
Meet Kalie Kelch | Podcast Co-Host
Kalie Kelch has a passion for youth ministry and helping teens find their true identity in Jesus and develop a lasting relationship with Him. What began as a God-sized dream to minister to youth in an official capacity, culminated when she was offered the position of assistant chaplain at a Christian boarding high school. Before jumping in youth ministry, Kalie worked as a freelance Christian book editor and a public relations professional. She is also a certified Christian life coach and the author of Grab Your Boarding Pass, a tween devotional.
In addition to spending time with God and nurturing those He puts in her path, Kalie has a variety of interests outside of ministry, including reading, cycling, traveling, playing the piano, woodworking, and gardening. A perfect day for her is spending time with her family or students playing together or engaging in meaningful conversations. Kalie is married to her best friend, and together they have two teenage children. Connect with Kalie on Facebook and Instagram.