I always wanted several children, but my two pregnancies were riddled with issues. After the birth of my second daughter, who has now been diagnosed with severe autism, my doctor told me I shouldn't have any more children.
She'd said shouldn't, and in my mind that meant I had some wiggle room. Several years later that shouldn't turned into a never when I had a hysterectomy. By that point, we knew adoption probably wasn't in the cards for us as a family either because of a host of circumstances.
As the years went on and it remained clear we shouldn't add more children to our family, I grieved. My husband, trying to cheer me up, mentioned something about a local Greyhound rescue. I clicked around on their site, and when I saw this pitiful picture, something happened inside me.
My mother's heart fell in love.
It took a while for the adoption to go through, but in my heart that boy was already mine. I wondered how his foster mother took care of him (it turned out she was wonderful), I wondered if he'd be sad to leave her, and I just worried overall about "my baby" because he wasn't with our family. It felt like something was missing until the day we brought him home. I even had a good laugh with a friend of mine who was waiting to adopt her six kiddos who said she felt the same way (except I'm certain she experienced all those emotions at an infinitely higher and deeper level).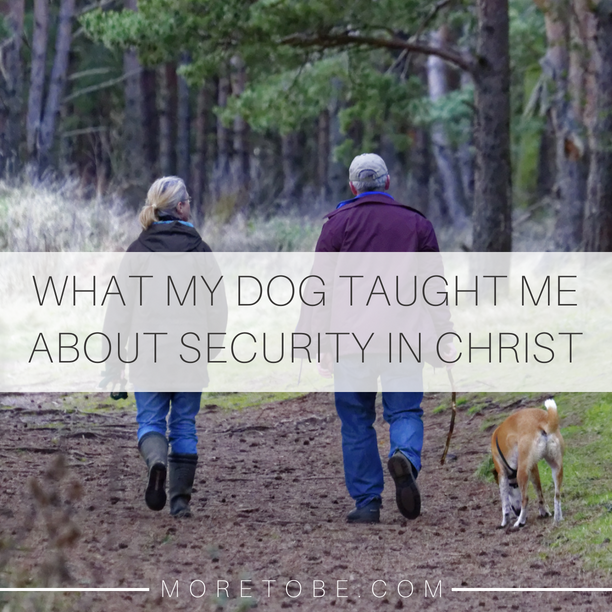 We had to make a long drive to pick up our boy, and the first thing we did was give him a new collar with his new name on it.
Being adopted meant he would be taken into his "forever home" and receive a new identity.
He'd been a racing dog and had suffered a massive break in his rear leg, but those days were over for him. No longer did he need to go by his racing name—Crusher, as in crushing the competition. My oldest daughter named him Ranger in favor of the local baseball team.
He cried the whole way home, and he wasn't sure about any of us. It took a while to get this boy to trust us. I lured him close with turkey scraps and lots of hugs, all the while calling him by his new name. I took him for extended walks and sat beside him while I wrote on my computer. It didn't take long before he learned that Mom opening the fridge often meant something good was coming. And though he's pretty lazy most of the time, that boy is like a streak of lightning if he thinks there's a treat coming.
We also had trust issues with him.
Early on he would growl at family members—as far as I've been told, he was raised in a kennel, didn't socialize much with humans, and was on a strict diet and training regimen. Some of the racing dogs aren't called by name—they're often referred to as a number to prevent spectators distracting them during a race.
What Ranger still didn't understand was that his old life of was gone.
That life no longer owned him.
He'd been rescued from that life to be part of a family, but he needed time to learn to trust his human family to take care of him.
It's been two years since we adopted him into our family, and though Ranger still sometimes needs reminding his old life is gone, for the most part he's well adjusted.
But I tried an experiment when I walked into the house recently. I called Ranger by his old name, Crusher, and he came running. I quickly gave him a hug, whispering his new name, lest he forget his new identity. No longer a slave, but a family member.
And that's when it struck me how much Ranger's life parallels my own, how much his life parallels all of us who are in Christ.
You see, Jesus knew us before we knew him.
Before I formed you in the womb I knew you, before you were born I set you apart;
I appointed you as a prophet to the nations.
Jeremiah 1:5 (NIV)
He sought after us—and some of us really gave him a good chase!
For the Son of Man came to seek and to save the lost.
Luke 19:10 (NIV)
And when we finally stopped running, Jesus rescued us from our old life and gave us a new name—his name! He adopted us.
Yet to all who did receive him, to those who believed in his name, he gave the right to become children of God—
John 1:12 (NIV)
No longer were we slaves to sin and our old lives, but part of his family. We have a new identity in Christ—the old has gone, the new has come.
This means that anyone who belongs to Christ has become a new person. The old life is gone; a new life has begun!
2 Corinthians 5:17 (NLT)
Just like Ranger sometimes sins by growling (or stealing sandwiches off plates), when we sin, Jesus reminds us who we are in him. He constantly calls us back to him. He might have to correct us, but he does it out of love for our own good.
"My child, don't make light of the Lord's discipline, and don't give up when he corrects you. For the Lord disciplines those he loves, and he punishes each one he accepts as his child."
Hebrews 12:5-6 (NLT)
On our front door, I have a sign hanging that says, "Remember who you are." And on the garage door that leaves the house I hung a sign that says, "Remember WHOSE you are."
Just like I try to remind Ranger often: never forget who you are in Christ and to whom you belong.
Our adoption with God is secure.
Even when we mess up, our place in the family of Christ is secure. His love is secure. He loved us before we knew him. He will love us forever. He is our forever home.