We are committed to providing you with the gift of being seen, heard, and supported.
It is amazing what can happen in your life when you get to process your thoughts and feelings . . .
without judgment . . . without being rushed . . . without another opinion influencing your decision . . .
Coaching provides you with an emotionally safe space and dedicated support to help you gain clarity and make decisions that line up with God's best for your life.
Through our network of More to Be coaches, you can experience this gift . . . really this freedom . . . by choosing to work with a coach that fits with your schedule, budget, and area of focus.
All More to Be Coaches have been trained through our founder, Elisa Pulliam, and received their certification through Life Breakthrough Academy.
Once you book your consultation session, you'll get to work exclusively with that coach as she customizes a program that best meets your needs.
Let's Get Started
Pick Your Time & Your Coach
You get to pick your coach and begin the process through a 40-minute session.
Together with your coach, you will determine the best focus and commitment level to fit with your budget.
If you can't find an appointment that works with your schedule, feel free to reach out to request an after-hours appointment (scroll down a bit).
You might be wondering about the fee?  We find that since coaching is a growth investment, this commitment is a small step that will hold you accountable and move towards a great outcome.
More to Be
Coach Directory
All More to Be Coaches are trained by Elisa Pulliam, founder of More to Be, and certified through Life Breakthrough Academy. They each bring you a commitment to biblical principles, a love of God, and a passion to help you grow and uncover His best for your life.
Kelli Schoefer
Life Purpose Discovery • Goal Setting • Life Balance
Spiritual Growth • Health and Wellness
click to learn more
Meet Kelli
Kelli gives women who feel stagnant and unfulfilled practical tools to remove limiting beliefs, clarify their God-given calling, and achieve their goals. She will help you discover who God created you to be, and walk with you as you take your next step in courageous faith. 
Kelli is a Certified Life Breakthrough Coach. She worked for many years alongside women seeking positive change through health and fitness by cooperatively creating an action plan and providing accountability. God laid it on Kelli's heart to branch out beyond the physical, and now her passion is in helping women pursue breakthroughs in all areas of their lives.  
"So many of us feel stuck in our circumstances, It's as if we're navigating through darkness and fear makes us stand still. Movement happens when we embrace the love of our Creator, and we actively open the blinds to let His light in. I'm here to guide you toward the window."
Kelli is a wife to her High School sweetheart, a mother of two boys and a worship singer. She delights in conversations over coffee, and she can't wait to witness the joy in the freedom you're seeking.
Carly Webber
Divorce • Special Needs • Adoption
Foster Care • Relationships
click to learn more
Meet Carly
Life thrown you a curveball? Me too. In the span of a year, I found myself divorced and raising children with special needs. It left me feeling like I was sitting on the sidelines while everyone else lived on. I struggled to figure out where I fit now, both in life and in church. But I've discovered there is joy and good, even on the sidelines, and I want you to know it too.
Whether you are feeling emotionally or practically stuck, I would love to help you discover hope and joy again, wherever life's circumstances have taken you.
I am remarried now with an additional little bundle, bringing my total to four children. One of which is adopted. I love adoption and foster care and helping walk families through that process as well.
I am a creative empath at heart and enjoy spending my free time visiting with a friend, or on whatever creative outlet is my current fav including photography, knitting, and home decorating. If there is one thing the last several years has taught me, it's that God wasn't finished with me and I'm certain he isn't finished with you either.
Learn more about Carly at  https://carlybethwebber.com/
Marva Smith
Executive coaching • Work-life Balance • Goal Setting Entrepreneurship/Business Startup • Life Transitions 
click to learn more
Meet Marva
A recovering doer of 'all the things', Marva is passionate about helping women design a life they love, especially as they navigate the spaces between life and work. Having climbed the ladder to a successful career, Marva knows what it's like to make sacrifices along the way and question your choices. She's also familiar with that gnawing feeling that you're made for more and the disquiet that comes from living outside your purpose.
So, whether you've already achieved success or you're still trying to figure out what that is for you, know that you're not alone.  Marva invites you to free yourself from the world's expectations (and maybe your own) and embrace a truly abundant life where you thrive in the areas you value most.
Marva is a certified life breakthrough coach, management & leadership trainer, and strategic management consultant. Yet, she finds most joy in her role as wife to her husband of 16 years, and mom to a teen and tween. Her ideal day starts while it's still dark with her Bible in one hand and coffee in the other – preferably mixed with a gentle island breeze.
Connect with Marva on her website MarvaSmith.com.
Perry Ashley
   Empty Nest • Retirement •  Life Transitions • Purpose • Alignment
click to learn more
Meet Perry
Perry's passion is to help mature women embrace their season of life and become the best version of themselves through discovering how God uniquely designed them by examining their values, strengths and gifts.
Walking people through where they currently are, seeing where they want to go, identifying and overcoming obstacles and establishing an action plan is not new for Perry. She has converted these skills developed over the past 26 years of being a physical therapist to her life coaching career. She sees that no matter what age we are or what season of life we find ourselves, we have value and have so much to offer. Having gone through several major life changes, she understands how women can feel lost (whether in identity, purpose or direction), but also understands how to get through their circumstances and to truly live an intentional and impactful life again.
Ultimately, Perry envisions a world full of women in their second half of life who have rediscovered themselves, rejuvenated their dreams and transformed their lives...living with purpose, passion and peace.
Perry is a wife, a mother of three and is active in her church and other mission work. As a life-long learner, she not only enjoys reading and discovering new truths, she seeks respite in the outdoors by camping, boating, backpacking and participating in wilderness adventures.
Andria McCollough
Career Success • Relationship Coaching • Identify Strengths • Behaviors and Values
click to learn more
Meet Andria
Andria helps successful women experience breakthrough in their careers, personal lives and relationships by finding their strengths, aligning their values and teaching them how to shine the light that God has placed within them.
     She is a Certified Life Breakthrough Coach, Certified Behavioral Consultant in the DISC behavioral analysis system and is a Certified Global Career Development Facilitator. Her expertise is in helping women see their own style and how they can leverage a life of empowerment to grow while also appreciating the behaviors of others in their life. She has spent nearly 25 years in the human resources field, with her favorite times in the development arena, coaching, training, and sharing hope with others as they look to their future. She loves to help others see the outside edges of the boxes they live inside of and find a way to shine into areas they never thought possible.
     Andria has been married to her high school sweetheart for nearly 30 years and loves spending time with her son who is nearly graduated from college. 
     Learn more about Andria at www.shinebreakthroughlifecoaching.com.
Kristen Humiston
Ministry Wives • Life Transitions •  Relationships
Identity • Small Business Start-Ups
click to learn more
Meet Kristen
Kristen focuses her passion to speak life into women through coaching ministry wives of all stages and ages. She helps them to release their burdens and identify their expectations in order to live the joy-filled life they know is available through Christ.
She wants ministry wives everywhere to know and experience that they are deeply loved for who they are (not what they do/ don't do), they are seen, and they are heard by a loving Savior.
Growing up in a pastor's home, Kristen considered it to be a joy and often thought she'd marry a pastor. She loved leading serving and leading women of all ages, but she most enjoyed serving and training other ministry wives throughout the years. At some point, she began to experience the drain (and eventually resentment and bitterness) to which working without boundaries and surrendering her own expectations and plans will always lead.
Aside from ministry life, Kristen and her husband, Jason, are continually seeking God's wisdom to raise 6 busy and growing children, ages 4 - 16. When not busy with all the "mom things," you can find her sitting at the piano putting the Psalms together with tunes she likes to create or reading a good book.
Leah Adams
Forgiveness • Boundaries
Identity in Christ • Financial Coaching
click to learn more
Meet Leah
Leah, a Certified Biblical Life Coach, delights in helping individuals find contentment and peace as they learn to live in their true identity in Jesus, rest in His forgiveness, and set appropriate boundaries for themselves and others. She coaches and mentors out of her personal experiences with Christ as He led her to understand that she is loved, valued, and enough in Him.
As a Ramsey Solutions® trained and Certified Financial Coach and someone who has made her own mistakes with money in the past, Leah is passionate about guiding her clients toward freedom and success with their money through budget development, breaking free of debt, wealth building, and planning for their future and the future of their family.
Leah is a published author of four Bible studies and one devotion book.
She lives in Northern Georgia with her husband, Greg, who is also her dentist and private pilot. Leah is called Mom by son Charlie and his wife, Morgan, daughter Bree, and one socially awkward dog named Aggie.
Pour yourself a cup of your favorite hot drink and visit Leah at LeahAdams.org.
Jennifer Booth
Time Management • Passion & Purpose
Values • Home Organization
click to learn more
Meet Jennifer
Jennifer is passionate about coming alongside overwhelmed women of all ages who are tired of wasting time and are ready to conquer the chaos in their lives. She does this by helping them to discover real purpose, develop real plans, and delight in real peace.
As a recovering perfectionist, Jennifer is determined to break free from unrealistic expectations by spending time with God through prayer and Bible study. She also creates systems that work, so she's not constantly falling behind on responsibilities and commitments.
Jennifer believes that having a time management plan that takes into account all the tasks and projects that need to be completed relieves the pressure of taking on too much and knowing what really needs to be done. She'd love to help you figure out your own system for managing your time. 
Learn more about Jennifer at https://theplanningwoman.com/.
Leisa Short
Identity • Boundaries • Forgiveness • Spiritual Growth
Life Transitions • Purpose
click to learn more
Meet Leisa
Leisa helps women evaluate their expectations in light of God's love and amazing grace. She is passionate about coaching women who find themselves lost in the expectations of others, the world, and their own personal expectations. Through focusing on God's plan for their lives, she inspires her clients to see themselves through God's eyes according to His Word.
Leisa is a retired nurse who has experienced many struggles over the years, both emotionally and physically. She is grateful others have come alongside her to listen and ask the right questions, enabling her to find her "Ah-Ha" moment. She believes that God is good and He is faithful, we just have to come to Him. She would consider it a privilege to help you reach your "Ah Ha" moment.
She has been married for 42 years, with two grown daughters and six grand angels. She was born and raised in southern California and currently lives on the Oregon Coast. She volunteers for the reading program at the elementary school and loves fellowshipping and studying the Word with her sisters in Christ.
Elisa Pulliam
Equine-Assisted Coaching • Relationship Coaching
Ministry Leaders • Biz Owners • College & Career  
Writers & Speakers • Spiritual Growth • Life Transitions
click to learn more
Meet Elisa
Elisa, the founder of More to Be, has been coaching since 2011and training coaches through Life Breakthrough Academy since 2012. Her passion is to see women pinpoint their mindset obstacles and strategize practical steps for moving forward according to God's plan for their lives.
     As a certified Highlands Ability Battery consultant, Elisa offers college and career coaching using one of the most effective, least subjective assessments available to gain awareness about strengths, personality, learning style, and relational style.
     She is also pursuing certification by Natural Lifemanship in trauma-focused equine-assisted coaching, which has provided profound insight in understanding the brain's role in developing new habits. So if you can't find Elisa behind the computer screen, she'll likely be at the farm working with horses and clients, if she's not enjoying a trail ride.
    If you'd like to experience coaching with Elisa, the first step is to book a Discovery Session. You might just find that experiencing the farm will be in your future too.
Would you like to be listed in the More to Be Coach Directory?
Then your next step is to become a coach! Learn more here.
After-Hours
Appointment Request
If you can't find an appointment with the coach you'd like to work with, feel free to complete this form and we'll see what can do to help you out.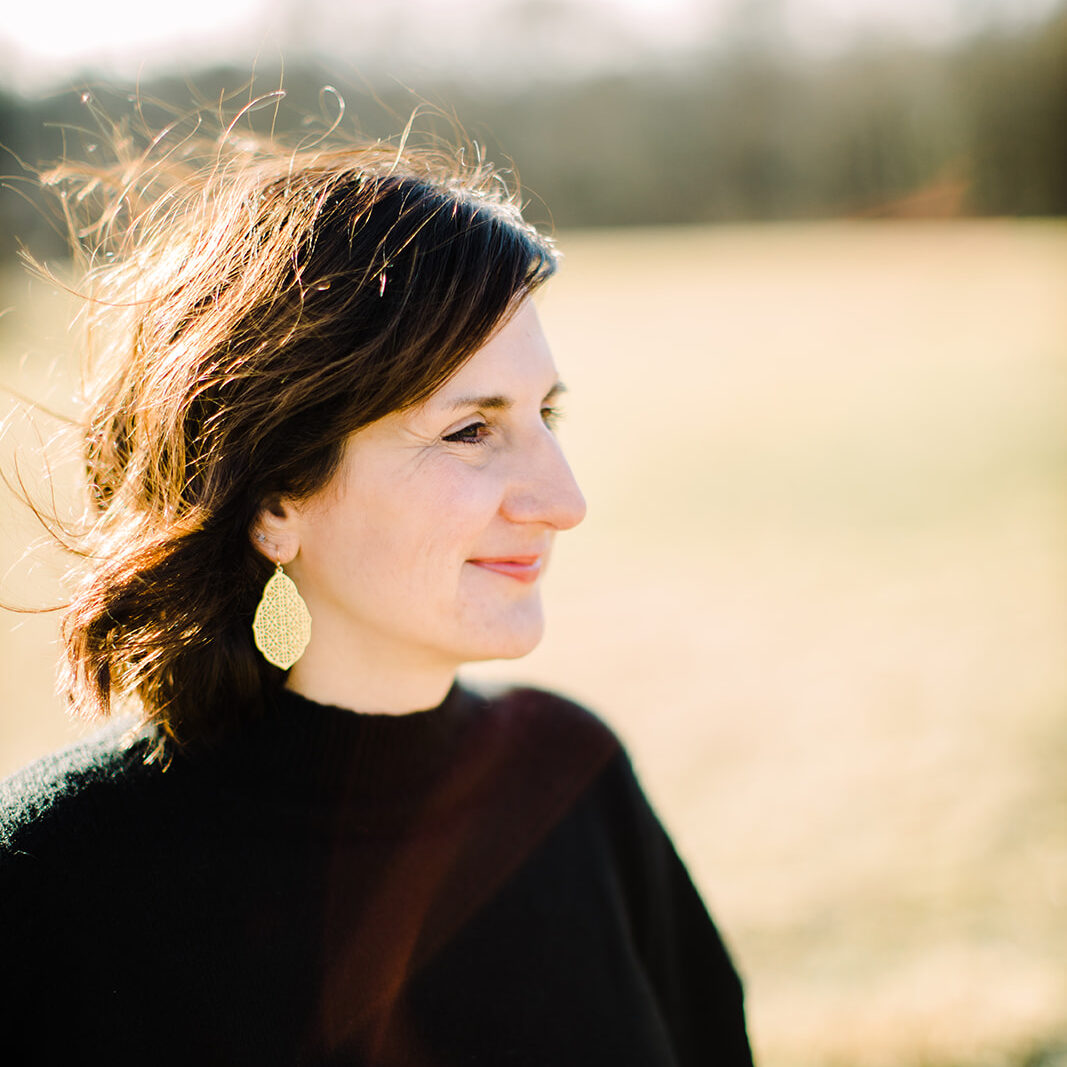 I'm often asked, "What does a coach actually do?"
It's a great question because I wasn't sure until I went through my coach training certification nearly a decade ago. I didn't realize that it was way more than cheerleading and had nothing to do with advice-giving.
I often compare coaching to what you experience when you go to a doctor's office. The nurse's job is to make you feel comfortable and gather all the necessary information for the doctor. Meanwhile, the doctor's job is to diagnose your problem and give you the course of treatment. As a coach, I function like the nurse and the doctor is your Creator God, who knows you best of all.
God is the One who has everything you need and through the work of the Holy Spirit can lead you in the right direction.
I help you get ready to hear from God and spur you on to keep going back to Him until you get the answer you're looking for.
Whether you're seeking to get unstuck or explore new opportunities, build a new ministry or launch a new business, a transition to a new career or move towards a dream, it is my privilege to serve as your coach.
I understand what it feels like to be stuck and overwhelmed. I'm here to help you feel heard, seen, and supported as you pursue your God-designed life.
Frequently Asked Questions
Coaching is more than merely having a conversation. It's about strategizing your best next steps forward through gaining awareness, pinpointing obstacles, clarifying vision, and identifying solutions.
Is this Christian-Based?
Yes, and no. I am a Christian and would be honored to pray for you and offer a biblical perspective as we coach. However, this experience is about you. I can coach you without speaking about my faith.
What is the time commitment?
Session length and frequency of appointments will be discussed with your coach, as packages are customized to your needs.
Where do we meet?
Check with your coach to see how she would like to meet with you.
How much will this cost?
Coaching packages typically start at $249 for three 45-minute sessions.
How do I know this will work?
That's a great question. I wouldn't still be coaching for nearly a decade if it didn't work nor train hundreds of coaches over the last six years. However, what I've come to see is that coaching works if you're willing to invest in the process, show up prepared, and put into action your ah-ha.