Conflict is a part of life!
No matter how hard we try to avoid it, no matter how nice or pretty or smart or old or wise or rich or self-controlled we happen to be, we will experience conflict, internally and externally. Yes, that is the painful truth.
We can't avoid conflict.
However, we can learn about what to do in the midst of it and how to resolve it.
A relationship impacted by conflict needs to be rebuilt slowly and intentionally, as we strive for peace, seek God's truth and walk with a grace-filled response. Rebuilding a relationship effected by conflict requires boundaries, too. This is sometimes the hardest part!
The Conquering Conflicts and Establishing Health Boundaries download offers a simple look at what causes conflict and how to work through it. Included in this download is also a simple illustration about how to think of boundaries in terms of a house.  Yes, a house. Which, you'll discover, is a pretty effective way to think about boundaries.  You'll have to read it to find out what we're talking about!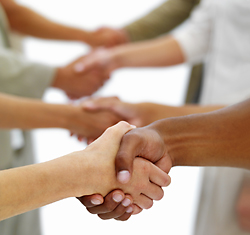 Elisa is a trained
biblical life coach
, mentor, and speaker passionate about equipping women to experience authentic life change for the sake impacting the next generation. She is the founder of
More to Be
and author of
Impact My Life: Biblical Mentoring Simplified
. You can also find Elisa writing for The Better Mom, MODsquad, FaithLife Women, and the Internet Cafe Devotions. Elisa considers her first calling as wife to Stephen and mother to her house-full of children. Her favorite days begin on the porch with the Lord and end on the beach with her family and friends. Connect with Elisa at
www.elisapulliam.com
.